Warrior Man proposed a year ago yesterday. He had secretly procured a sparkly diamond ring, and he took me up a mountain trail, and popped the question.
Mere minutes after becoming a fiancée I informed him he would have to take me to Italy for our honeymoon. Why? Because, first of all, I had never been to Europe, and secondly because Sandra Bullock's character, Lucy, does in While You Were Sleeping. This logically means I should go to Italy on my honeymoon too. Romantic comedies are full of wisdom. Natch.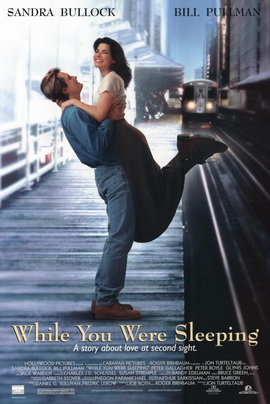 Fast forward to the summer before our wedding–I was working a new job, dreadfully missing Warrior Man (who spent the summer working in Maui, and returned four days before the wedding, I will write a post about that one of these days), serving as Assistant Director for a children's theatre production (fifty-seven kids in the cast!), looking for an apartment, and planning a wedding.
We were trying to rush Warrior Man's passport, because he couldn't apply for it until he got back to Maui (and got all his important papers). In addition, flights in July are just about the most expensive all year. Being in the middle of tourist season and all.
After I did tons of research, and crunched all the numbers I realized our week long Italy trip would cost a good $4,000. I also found out if we went in the off-season when tickets were $800 rather than $1,300 our cost for the trip would be closer to $2,000.
Saving $2,000 is a big deal when it comes to two college kids with tarnished pennies in their pockets.
I was stressed, busy, and tired. Warrior Man just wanted me to be happy. So when I suggested we put off our Europe trip, and instead go somewhere within driving distance (because why spend a lot of money when we were saving up for Italy anyway) we were both relieved.
That said, even though we didn't make it to Europe this time around we ended up having a wonderful time in the Windy City.
To be honest, I think we had a better time on our low-key honeymoon than we would have had on our big, fancy honeymoon. Why? Because we were exhausted. If we flew to Italy for a week we would filled every day to the brim. We would have had to figure out the whole international travel thing, and we would have come back pretty broke. None of those things would have been particularly helpful in starting out a marriage.
We also can look forward to our European trip after we have saved up for it, have been married a little while, and are well rested.
Once I set my mind on being content in honeymooning in Chicago everything fell into place. Here is a brief recap of where we stayed, what we did, and why Chicago is the perfect honeymooner's destination. At least, it was for us.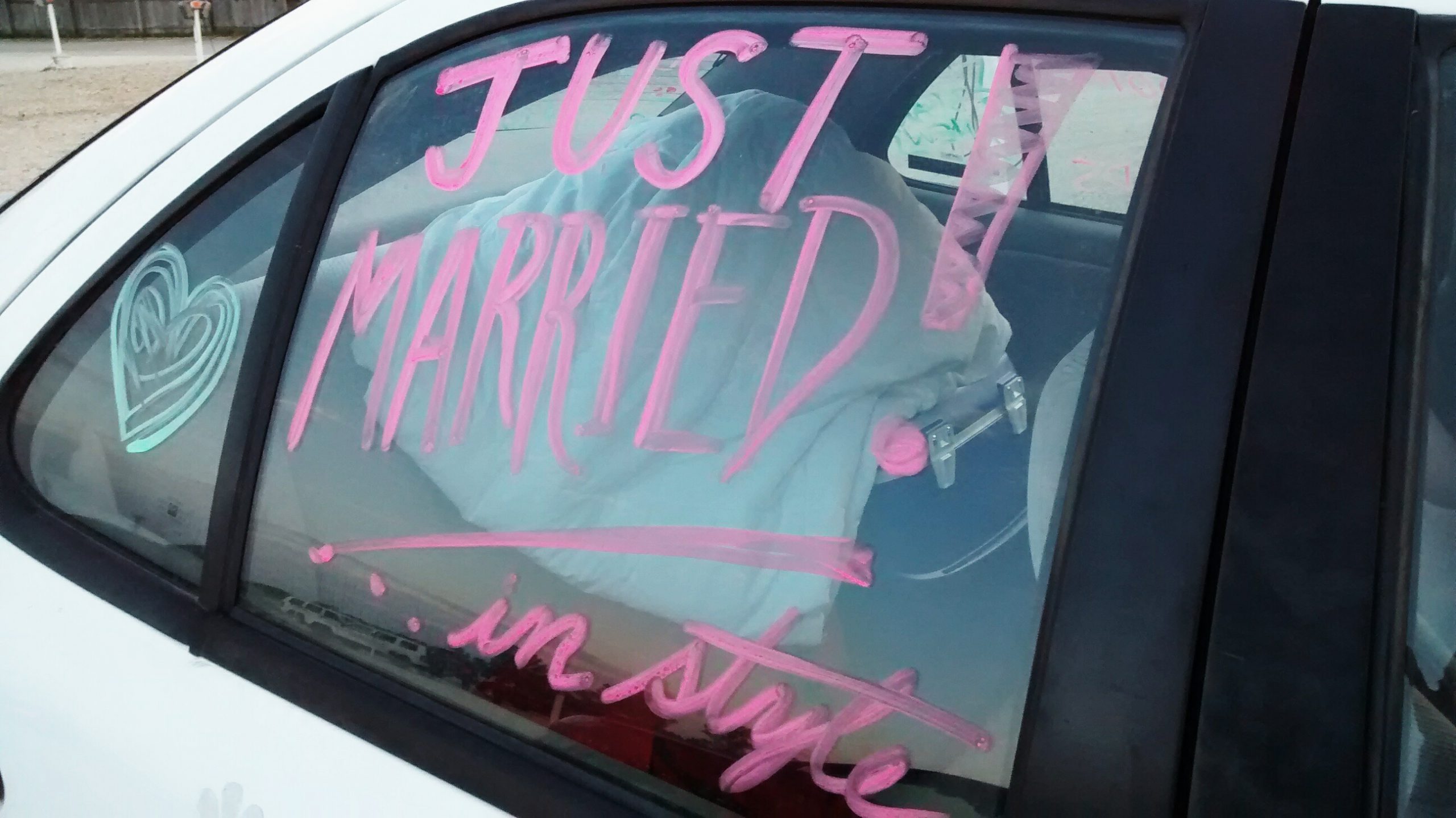 We stayed at a fancy boutique hotel in Willowbrook, Illinois. The room was perfect, and the neighborhood was quiet and sweet. Our room had a jacuzzi and a steam shower in the room which was wonderful. Now that I know what a luxury hotel feels like I am ruined for cheaper alternatives. Sigh.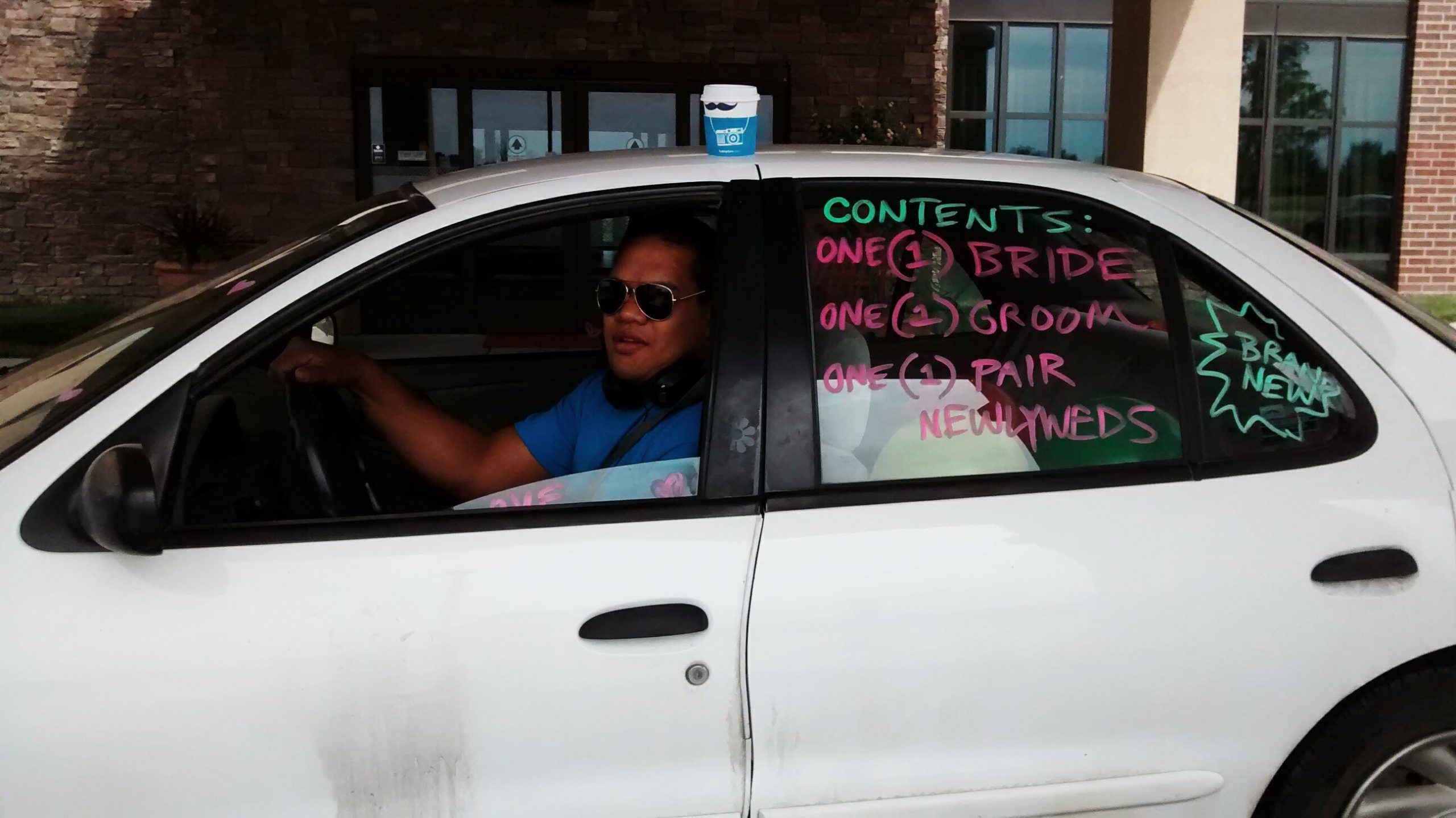 This picture was taken the first morning of our honeymoon. Saia drove the car around to pick me up. Do you notice anything out of the ordinary? Like a mustached cup of coffee hanging loose on the top of the car? This just cracked me up.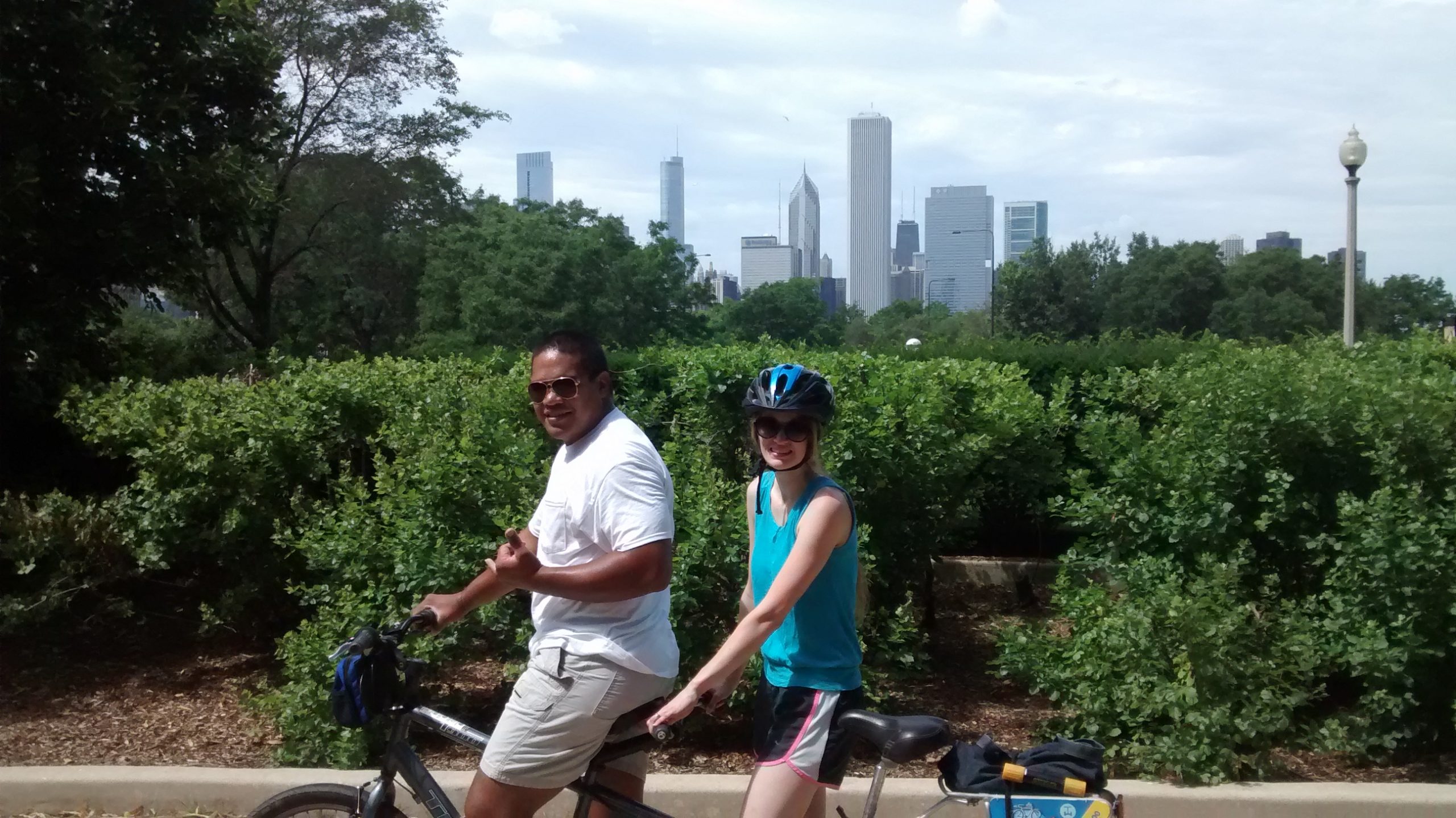 The first day in Chicago we went downtown, and rented a tandem bike. I think this is a must for any newlywed couple. We biked for hours along the waterfront and through many parks.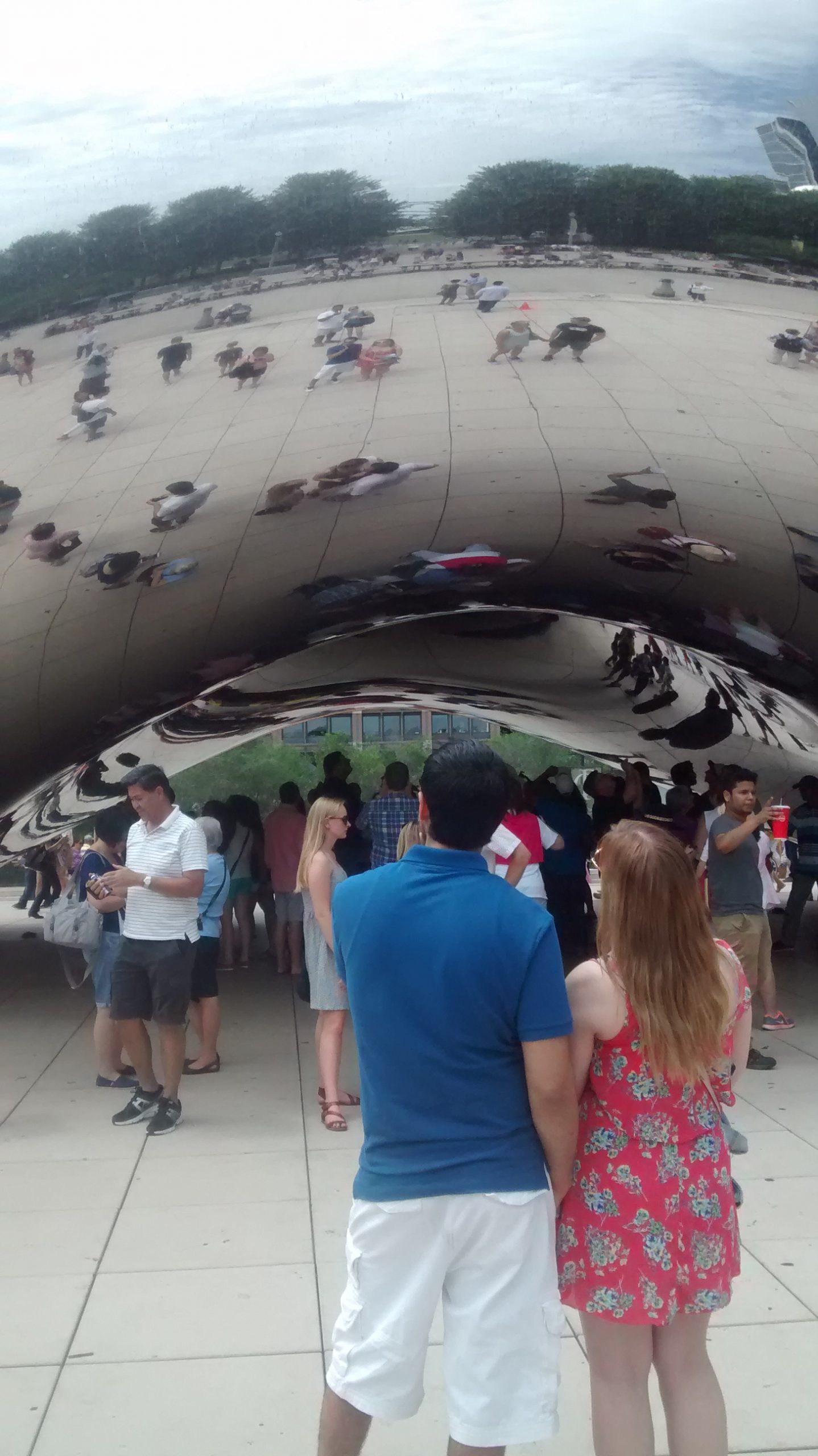 On our bike ride we found the Bean (can you find us in the reflection?)…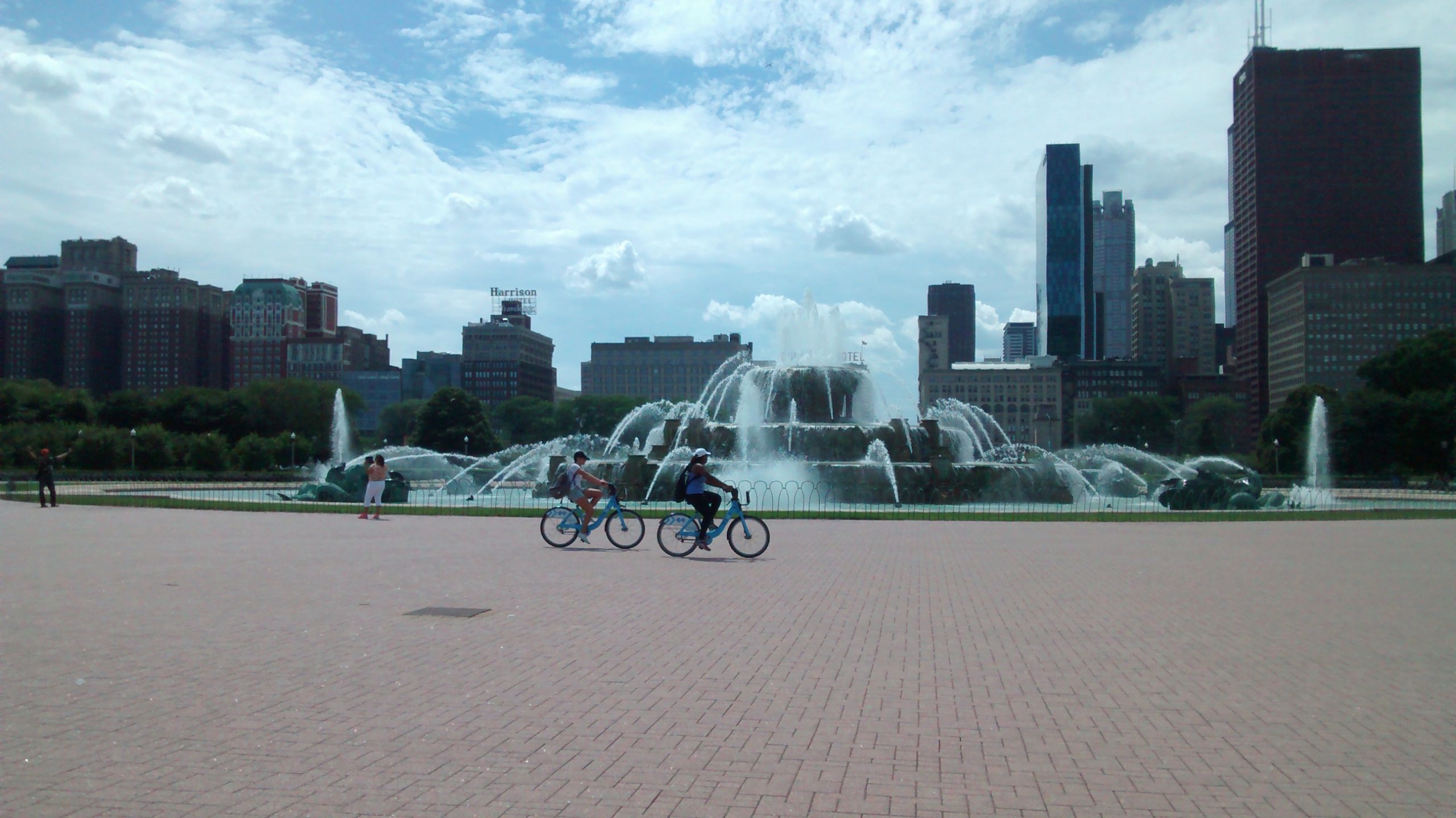 …and Buckingham fountain…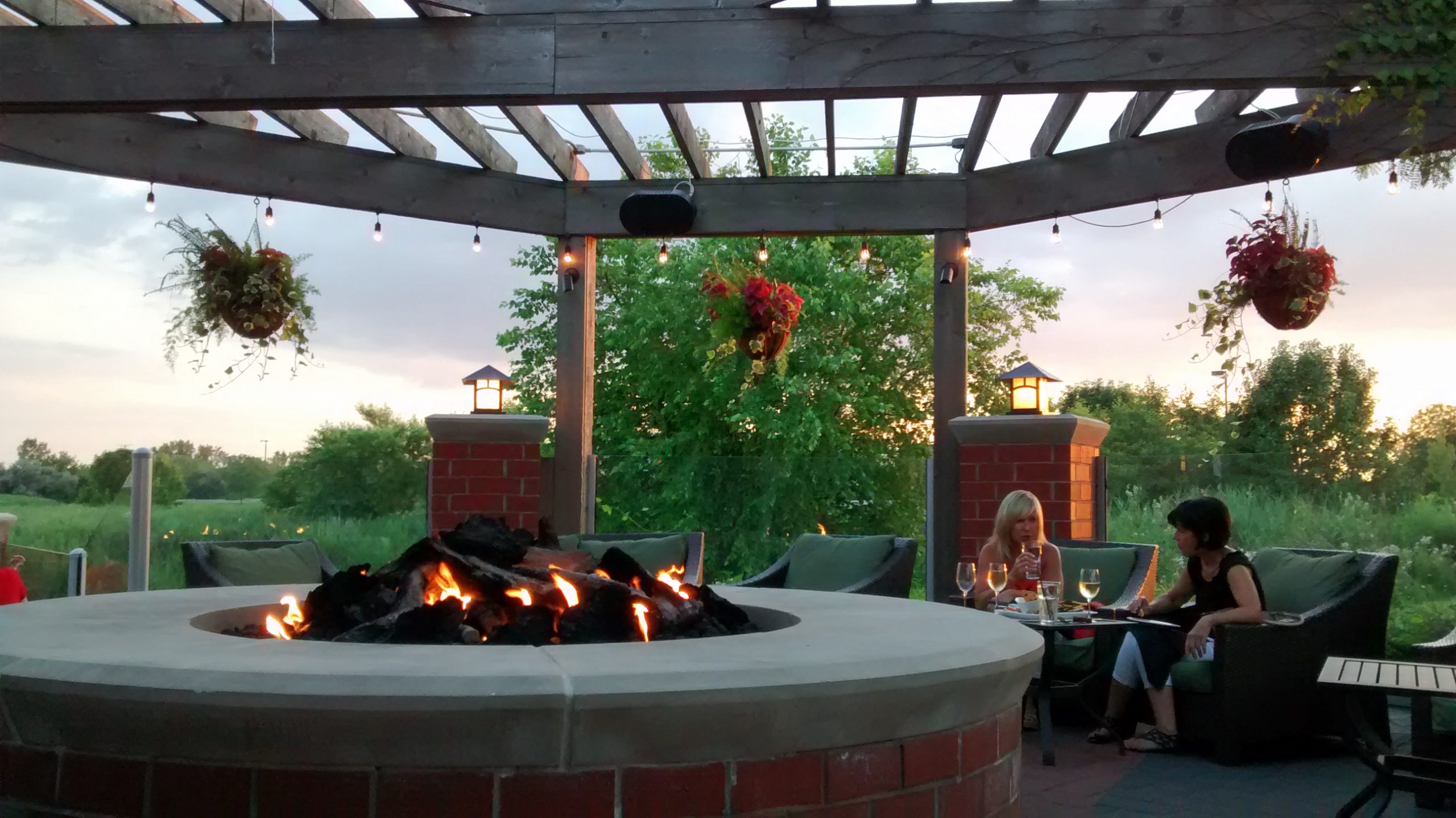 We ate one night at the Lucky Monk restaurant where the atmosphere was fabulous. Eating outside, as the sun goes down, in front of a fire is just perfection. The truffle fries didn't hurt either.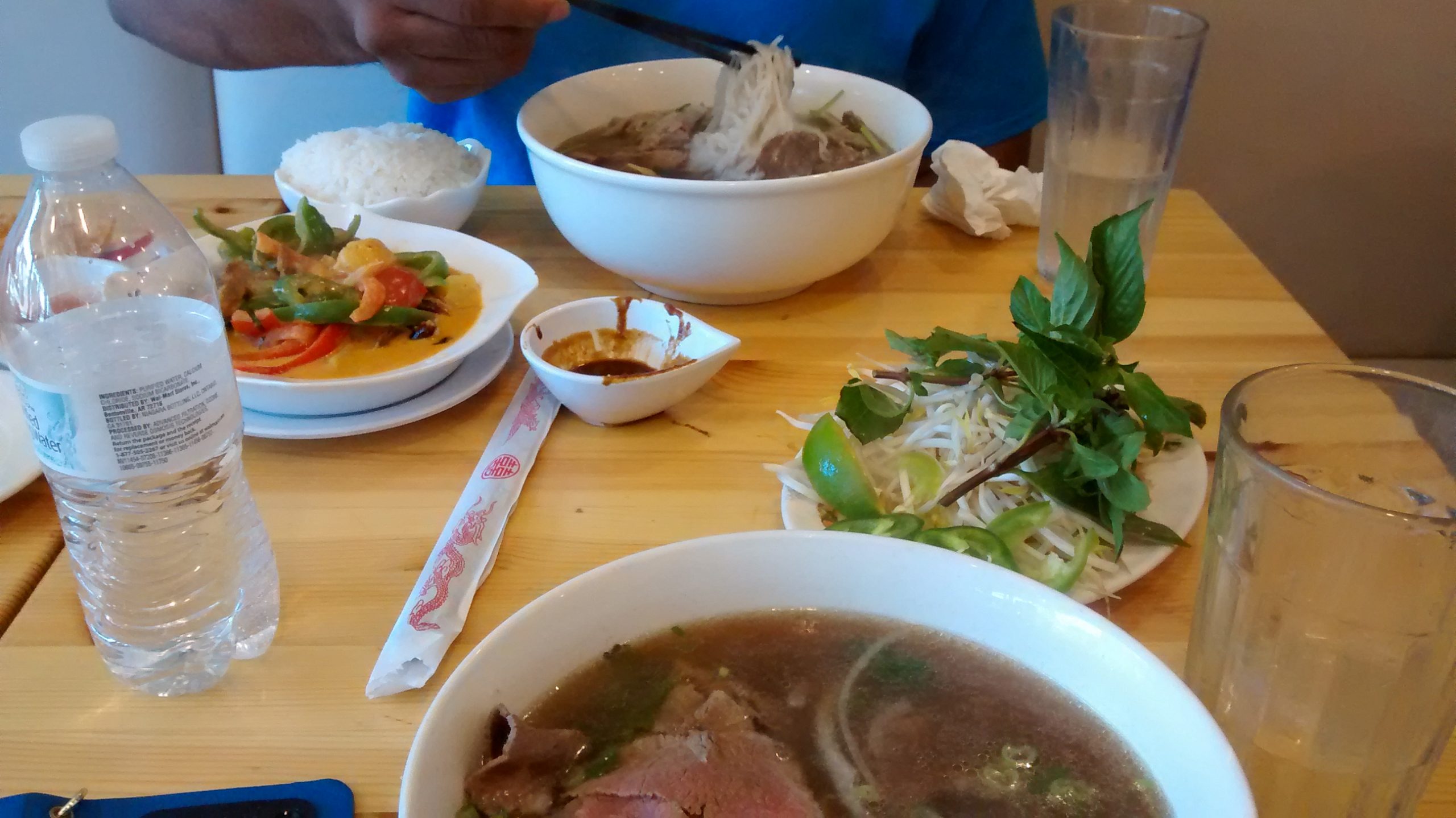 One of our favorite days was when we visited Chinatown. We loved it so much we went back twice. The food there was absolutely incredible, and very inexpensive. This pho was to die for.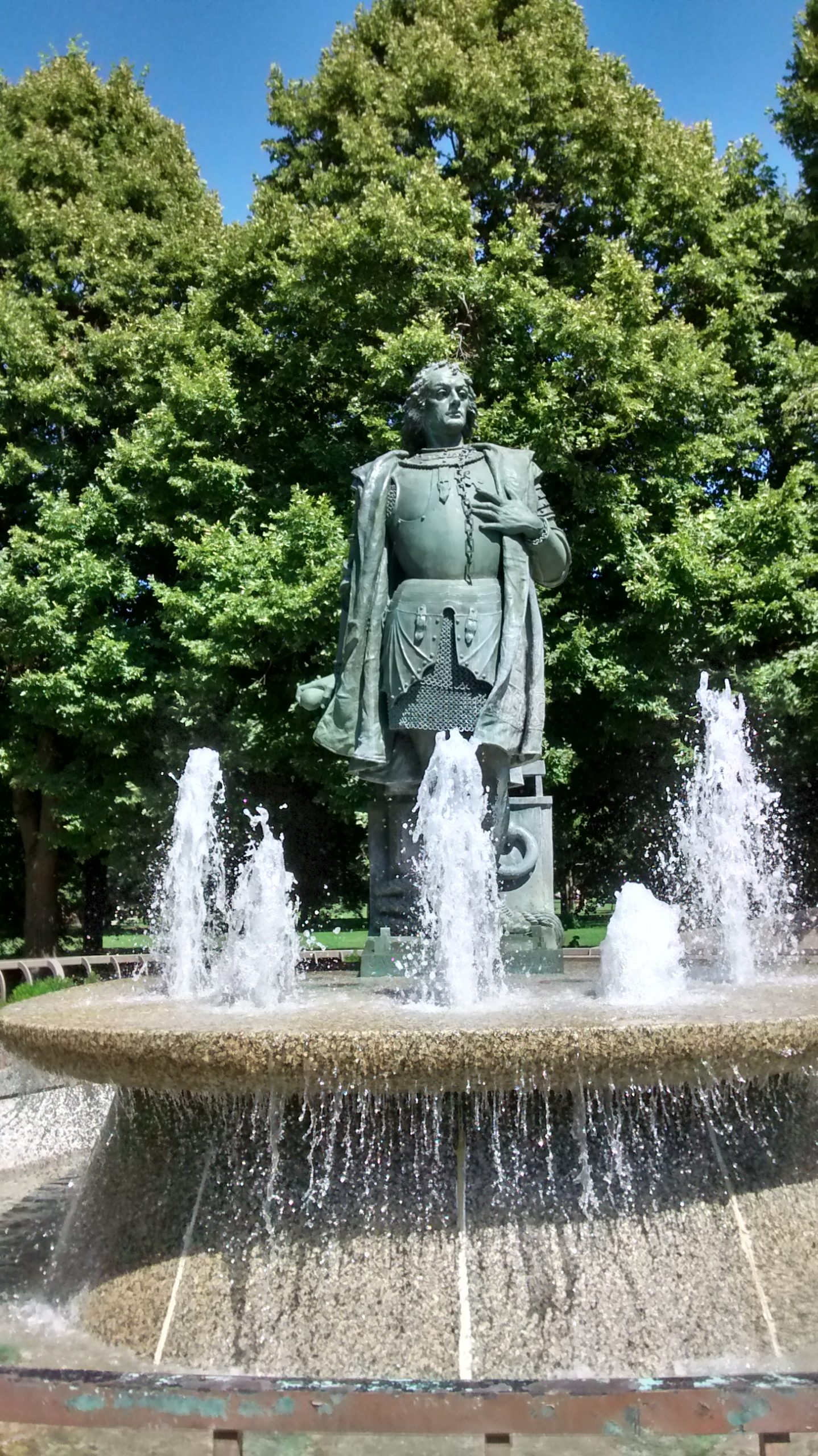 We went to Little Italy another day, and found this awesome statue of Christopher Columbus in Arrigo Park. This statue was actually sculpted by Moses Ezekiel in Rome, Italy. He made it for the opening of the 1893 World's Columbian Exposition. It eventually found its way to Chicago. So we did get to see a piece of Italy in our travels. God is good. Even to a foolish romantic-comedy-watching girl like me.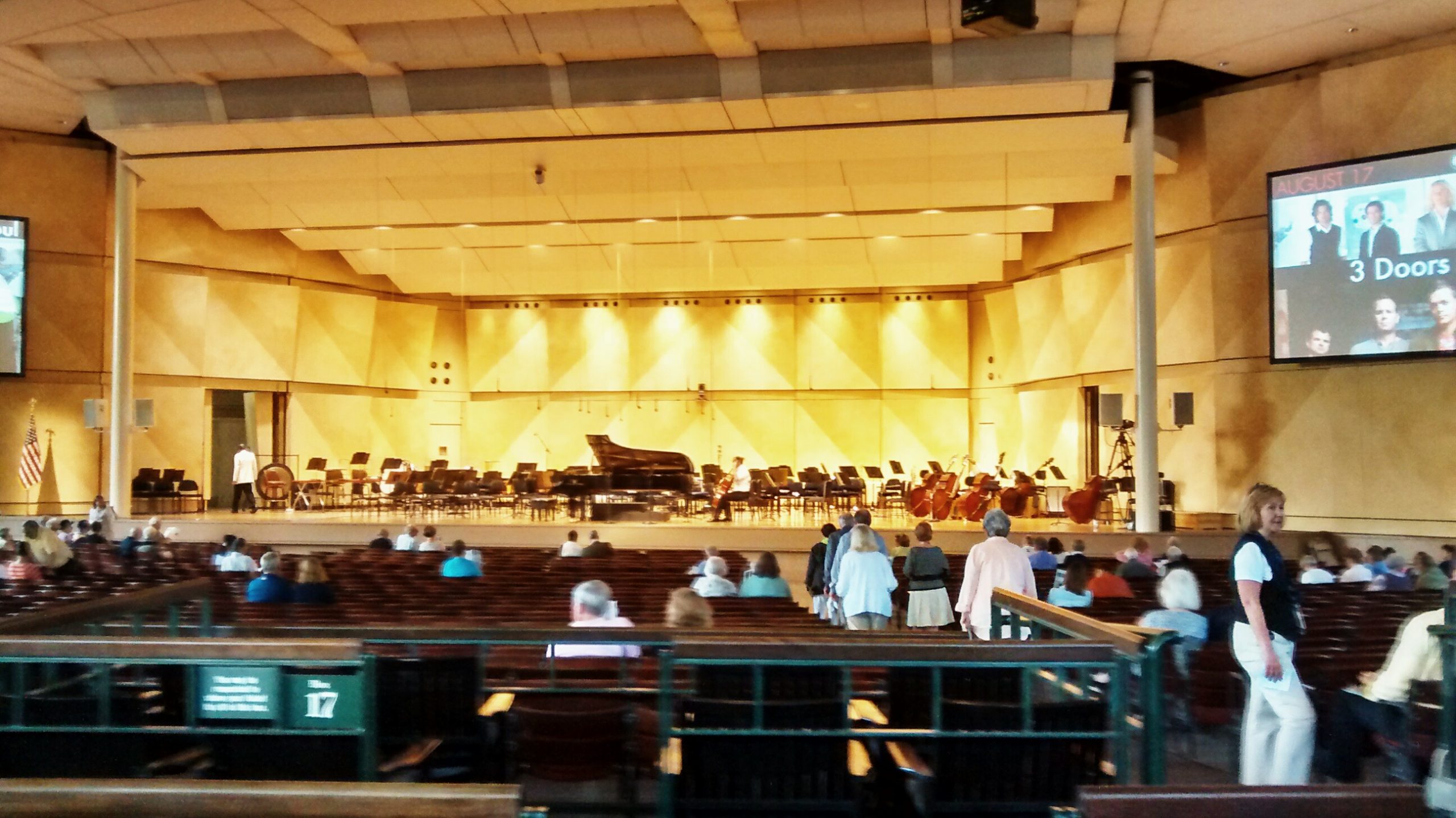 Warrior Man really wanted to see some music while we were in town so we did some research and found the Ravinia Festival. An open air venue where they do classical music almost every night! Student tickets were only $10 each. This was the night we saw the Chicago Symphony Orchestra. One word: Incredible.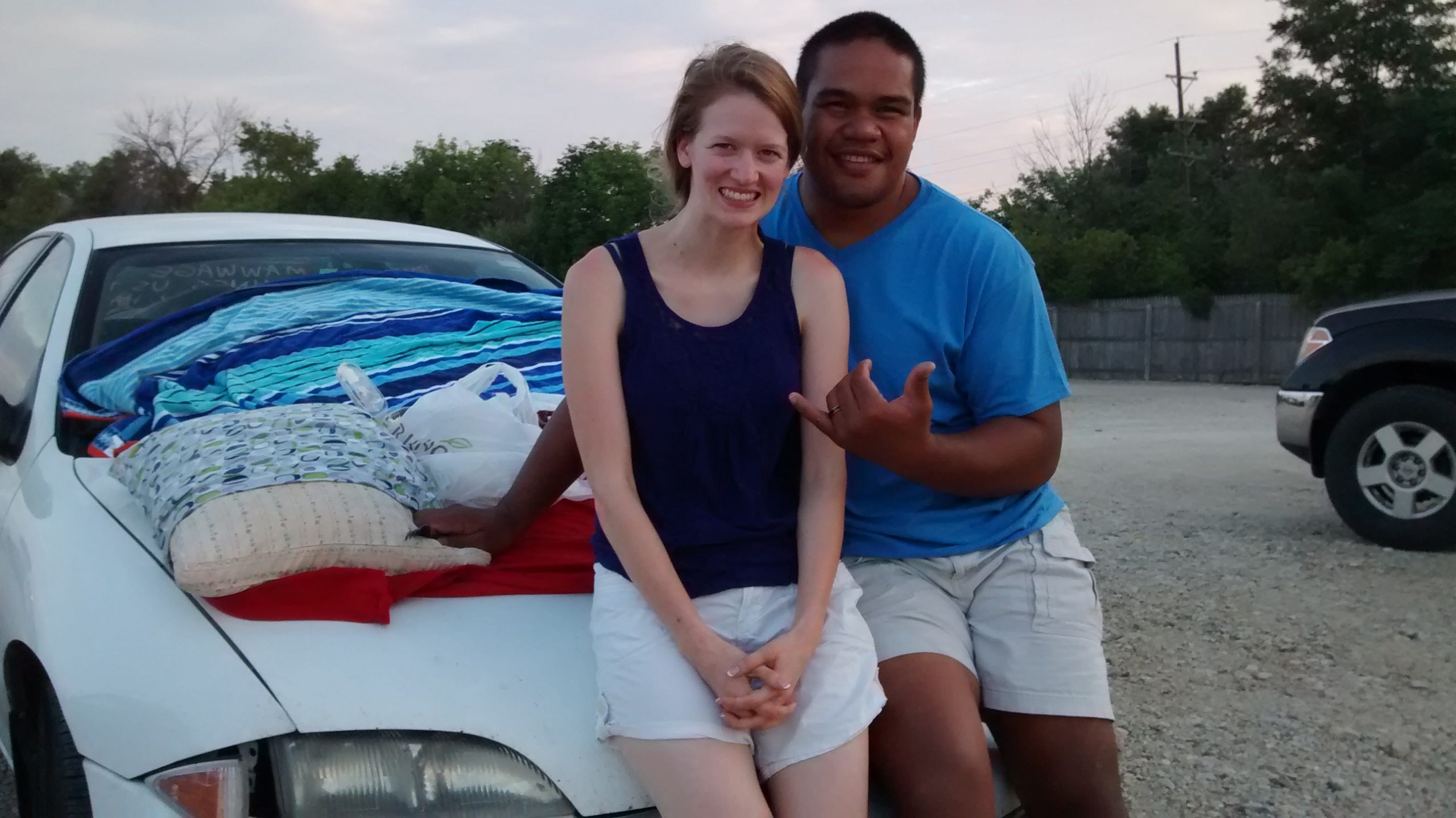 I have always wanted to go to a drive in movie, and we found the Cascade Drive In very close to our hotel. We bought tickets on Groupon, and went to watch Inside Out. It was a really fun experience. My favorite part was the Swing Music that played through all the old speakers before the show started. So classy.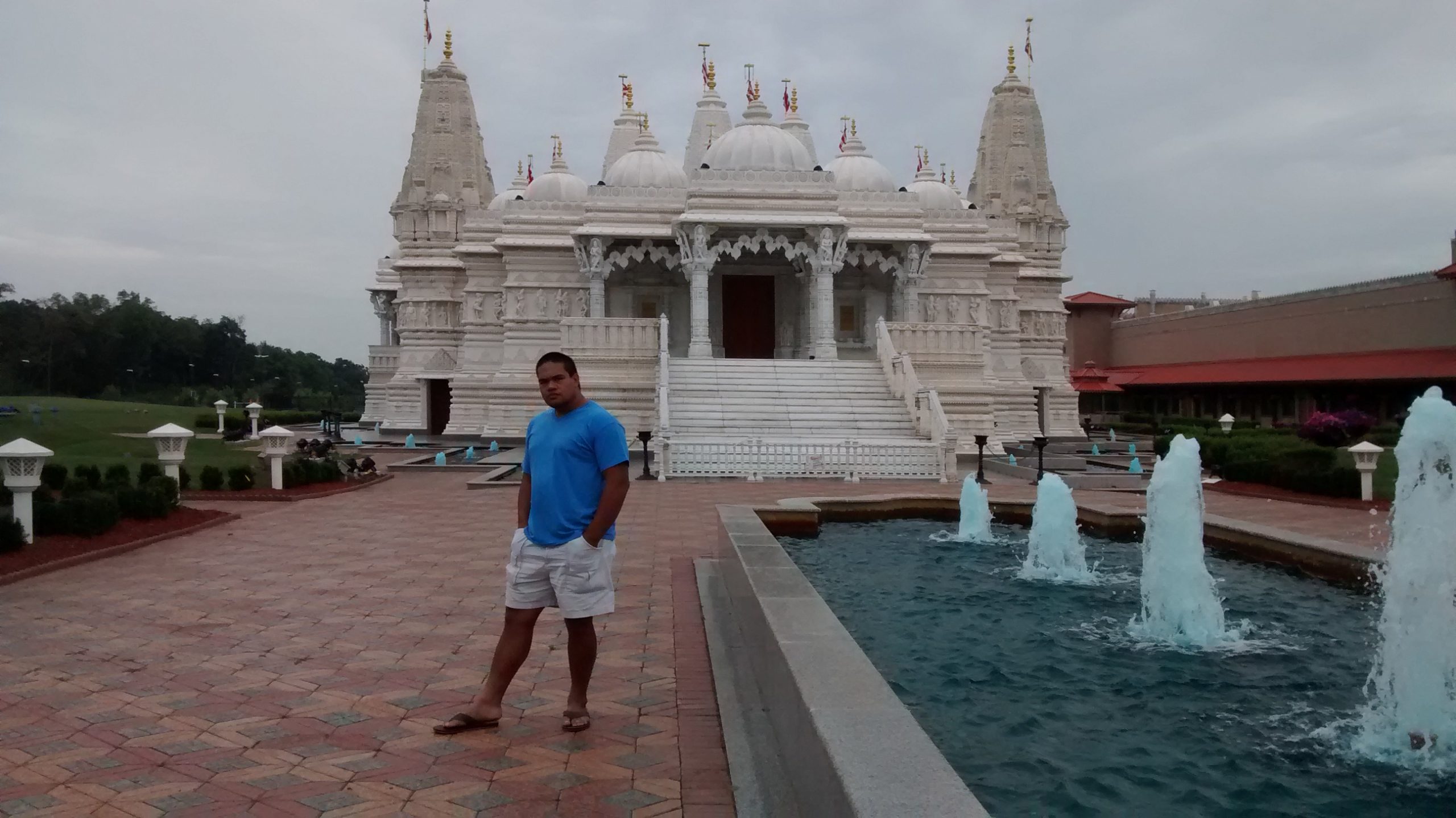 When we were driving back from the grocery store one day Warrior Man spotted this incredible temple. We performed a quick U-turn and spent some time touring this place. It turned out to be Swaminarayan temple built with Italian marble and Turkish limestone (see? Italy again!).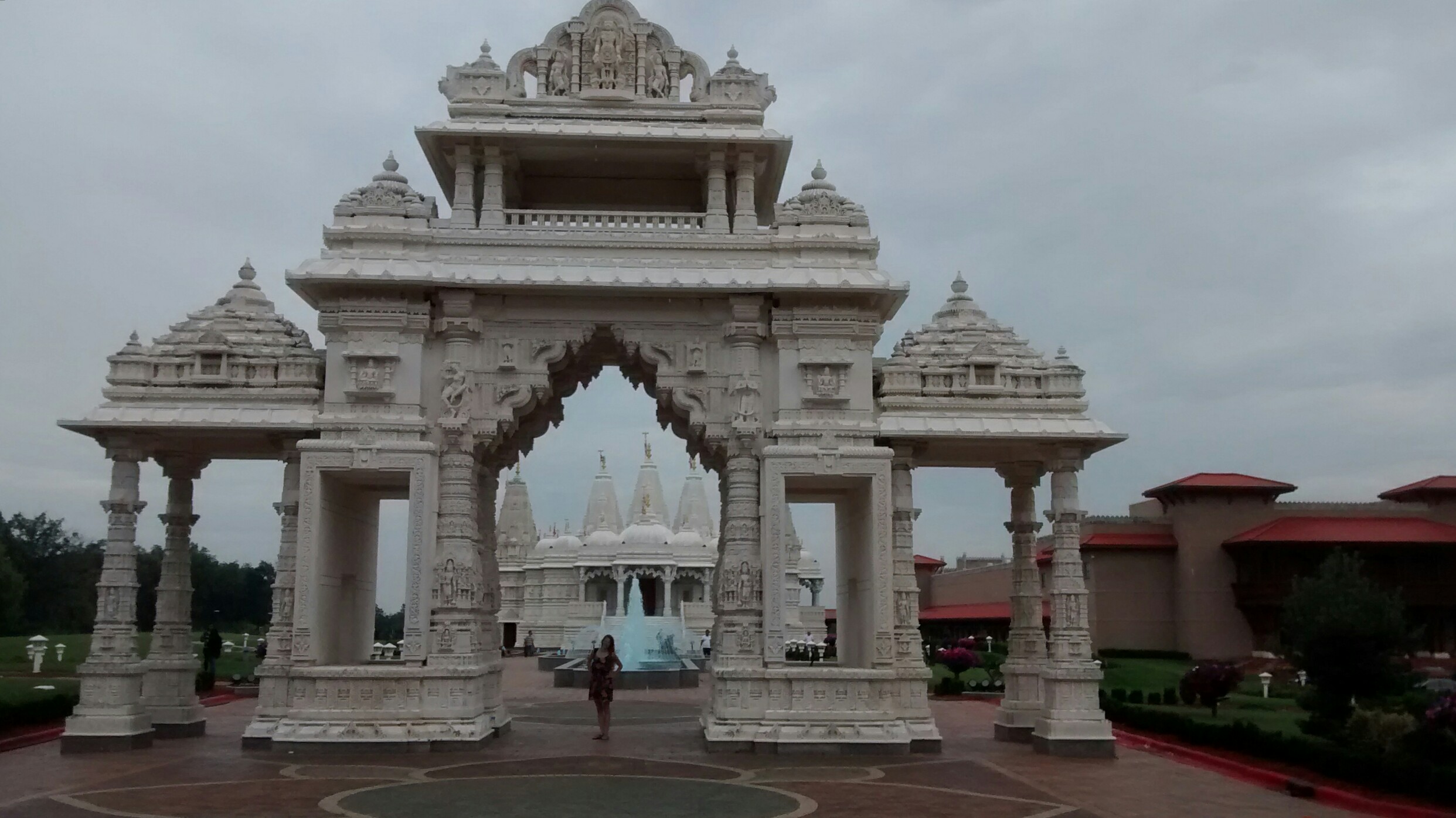 That's little old me in the middle.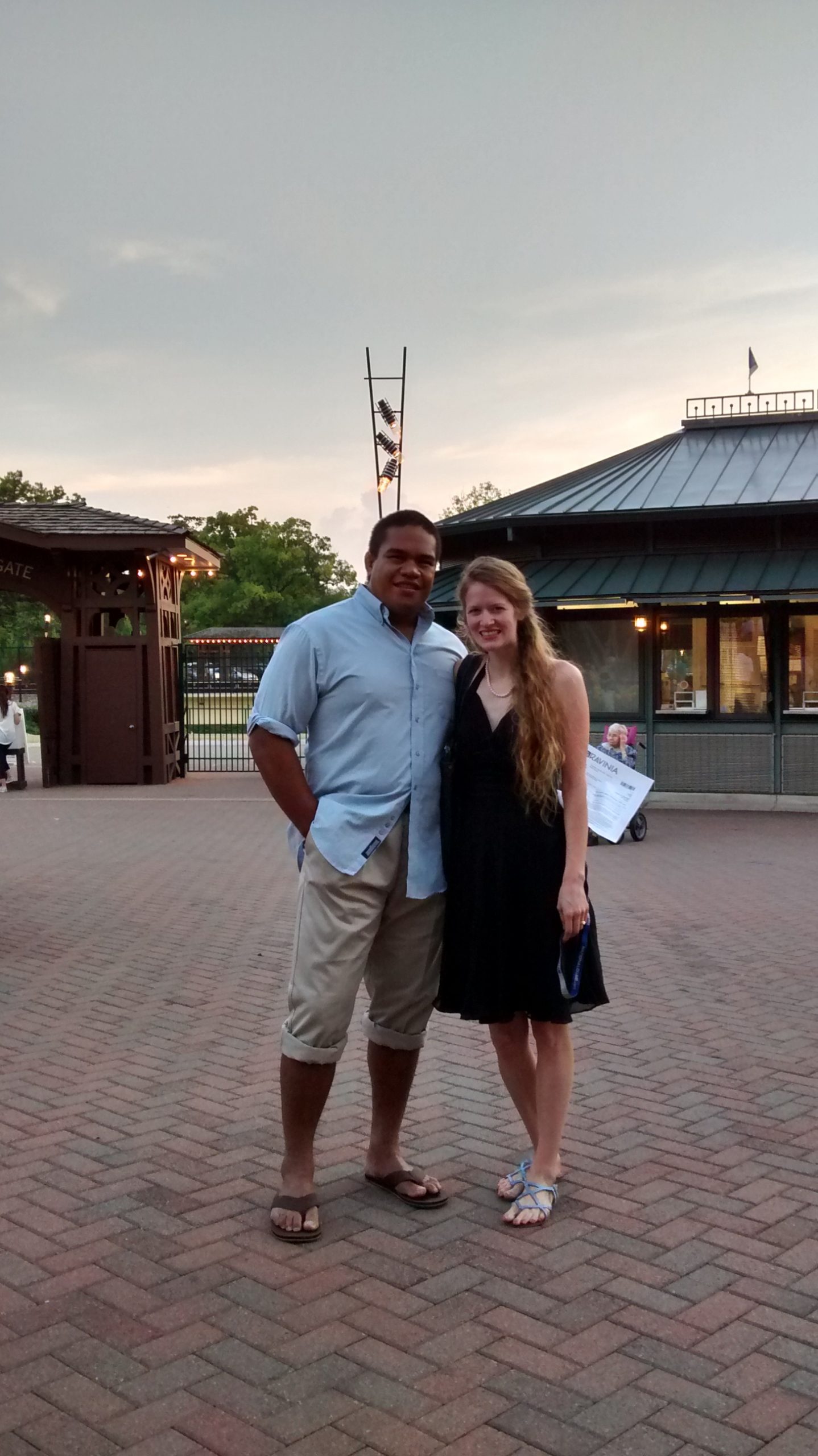 Our very last night we went to see Thomas Hampson who is one of Warrior Man's all time favorite classical singers. He was performing at the Ravinia Festival, but this time we were in the Martin Theater. Which made this Theatre Major drool. Hampson said it was by far one of the best Musical Recital Halls in Northern America. Well then. I guess he would know.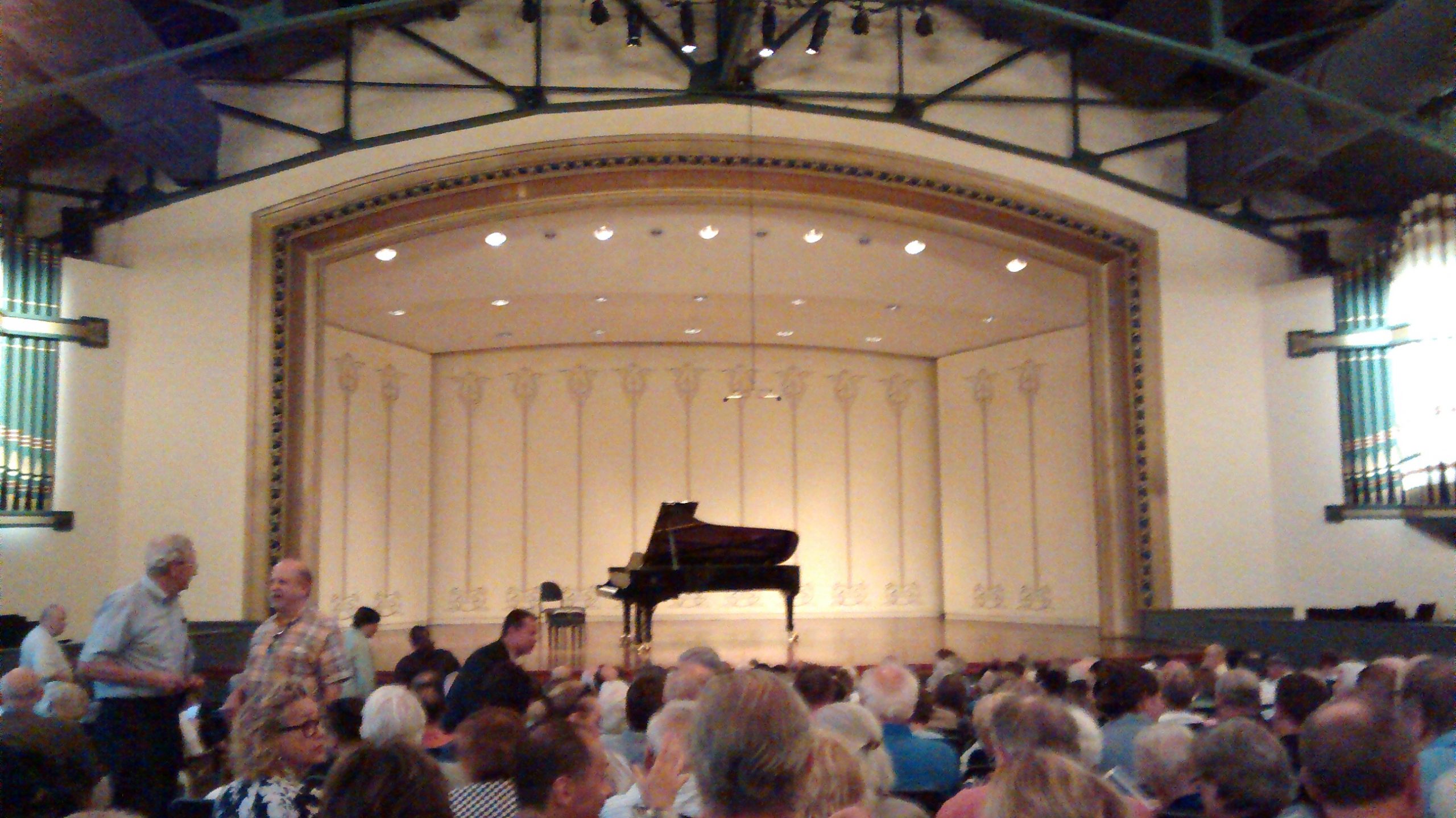 Seriously, just gorgeous. That's a Steinway piano by the way.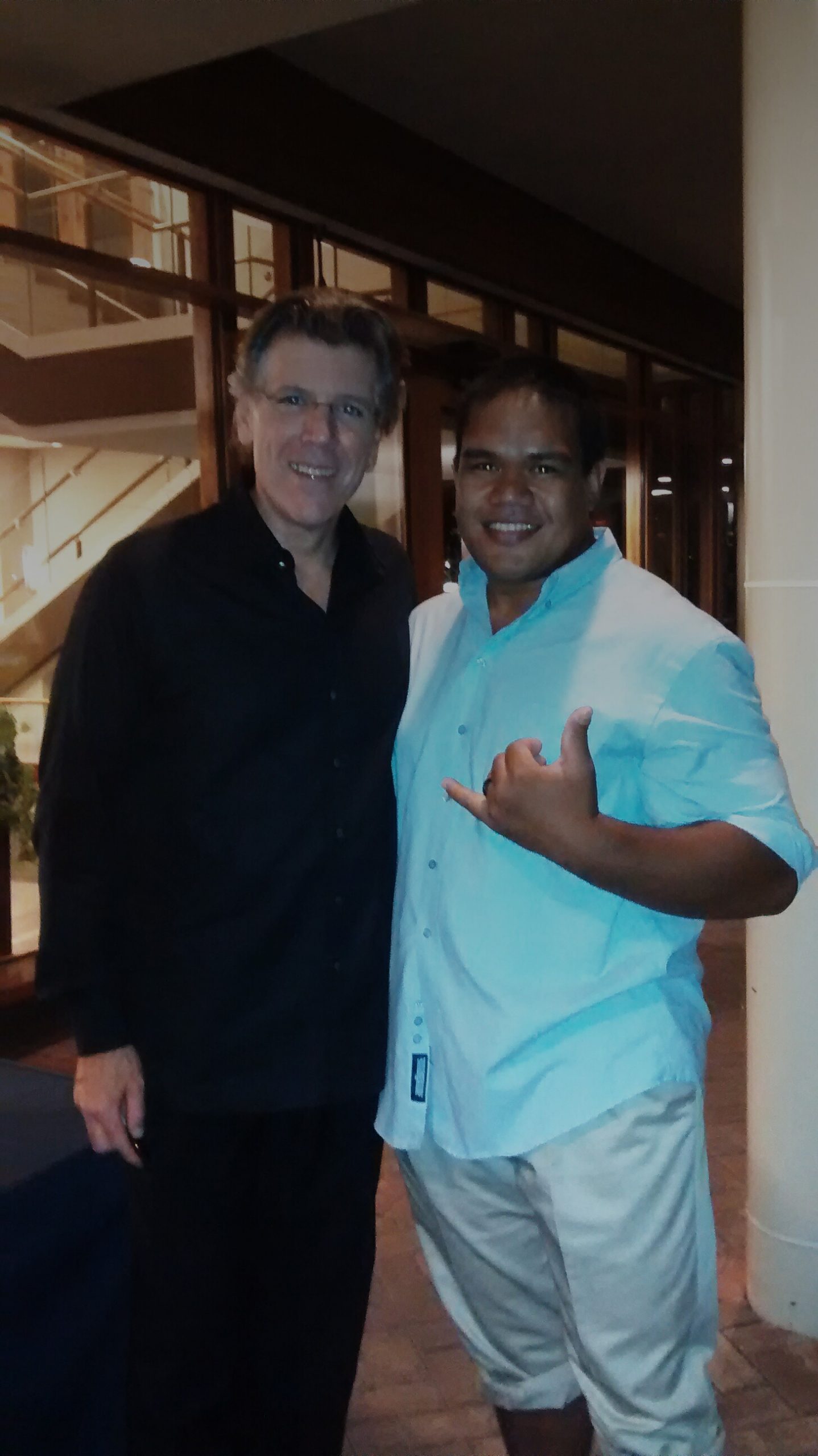 We hung around afterwards to meet Mr. Hampson, and he turned out not only ridiculously skilled and an excellent performer, but also just a downright nice guy. As soon as Saia said hello, he pegged him as a singer and was just so interested in our story and lives. A great guy.
That just about wraps up our honeymoon.
Where did you go on your honeymoon? Or where is your dream trip? I would love to hear about it!
Other Posts You Might Enjoy: