We brainstormed for months over how to celebrate our first anniversary.
We talked about driving to Chicago (reminiscent of our honeymoon). We thought about road tripping to Wyoming to where we got engaged. In the end, we decided a shorter trip would fit our schedules better. So we booked a hotel, and headed to Omaha for the weekend.
We arrived in Omaha on Friday, checked into our hotel, and walked around The Old Market in downtown Omaha. This was the area where we had our engagement pictures taken, and where hubs and I spent our last real date before our wedding. Hubs chose Tokyo Sushi for dinner, and we stuffed ourselves, unabashedly, with eel, seaweed, and rice. 

I wanted to get a picture of hubs looking at the menu for this blog post, but I shouldn't have mentioned it to him, because he began making silly faces. #blogginghusbandfail
Saturday we got up and ate breakfast at the Culprit Cafe which is my all-time favorite place to get coffee in Omaha. I knew that it would be a hard sell to get my meat/buffet-loving-husband into this quirky coffee shop for breakfast. He only sighed once, when our quiche and galette arrived and the plates were about the size of saucers, but he admitted that the food was all manners of delicious, if somewhat lacking in volume.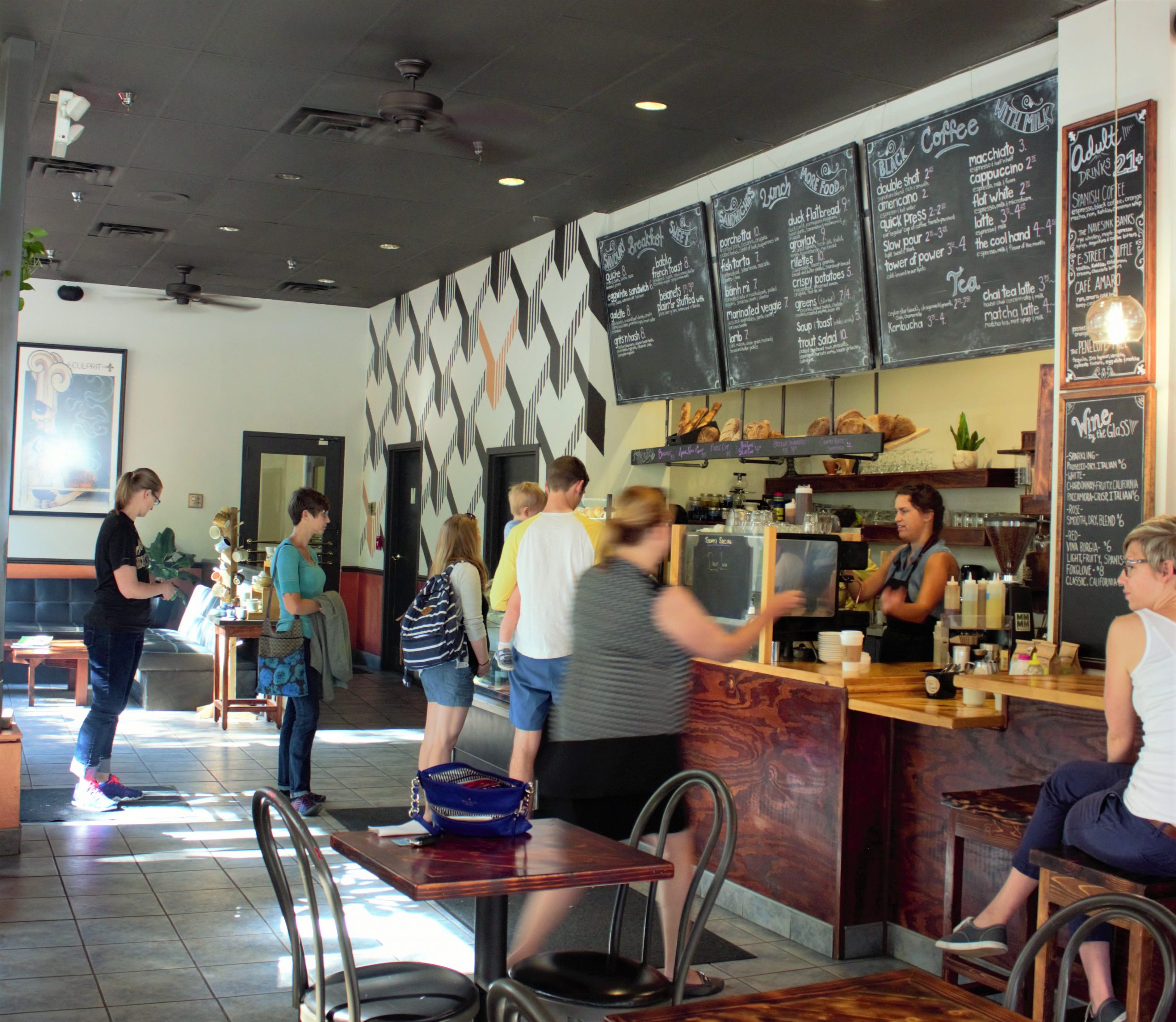 A friend of mine and I stumbled upon this café a few months ago. We had planned to eat at a renowned burger joint up the street but it was packed, then we went next door into Grace Cafe and realized that it was a restaurant for the homeless (whoops!). So we circled the block and decided on Culprit. We ordered Cool Hand Lukes with the flavor of the day: Butterscotch with Burnt Brown Sugar. I am not a big fan of butterscotch in general, but this coffee quickly won me over. I have thought about it ever since, and even hubby admitted that it was incredibly good coffee.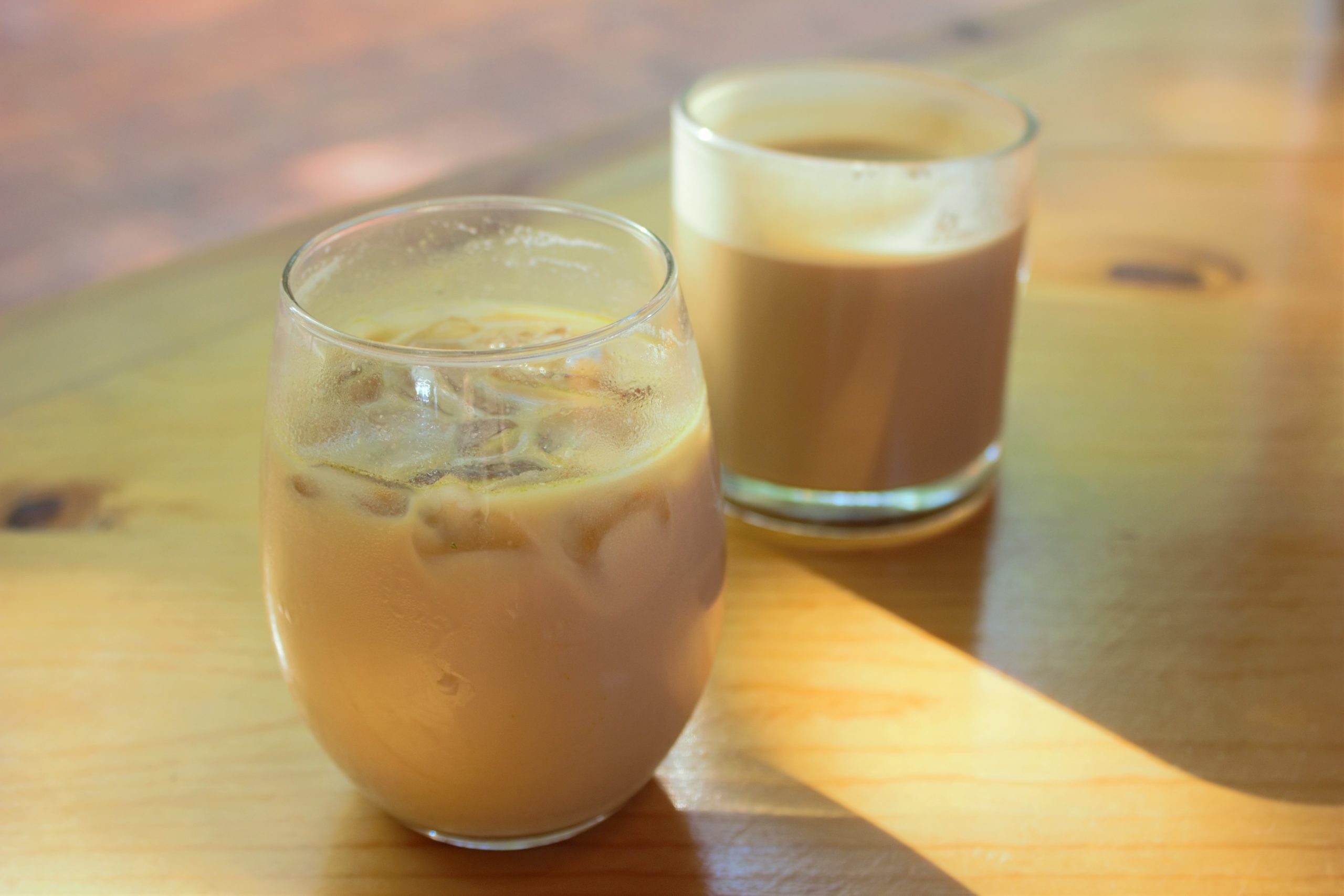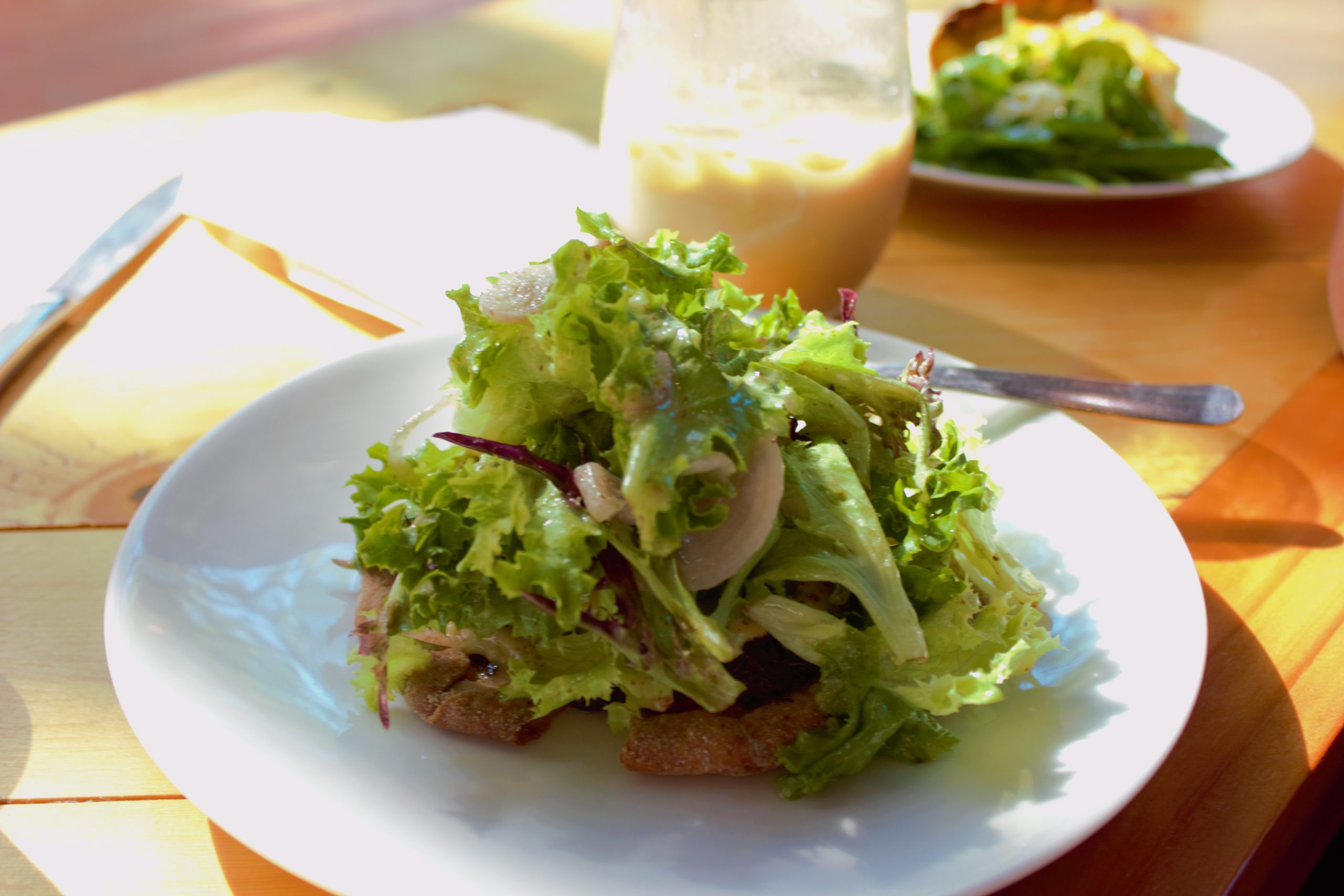 After breakfast, we had a few hours to kill, so we hit up a few Omaha thrift stores. Hubs proceeded to find armfuls of treasures (including The Encyclopedia of Music which hasn't left his side since, and a record conducted by Leonard Bernstein), and I found absolutely nothing except for one shimmery, retro dress. I am not taking him thrifting with me again.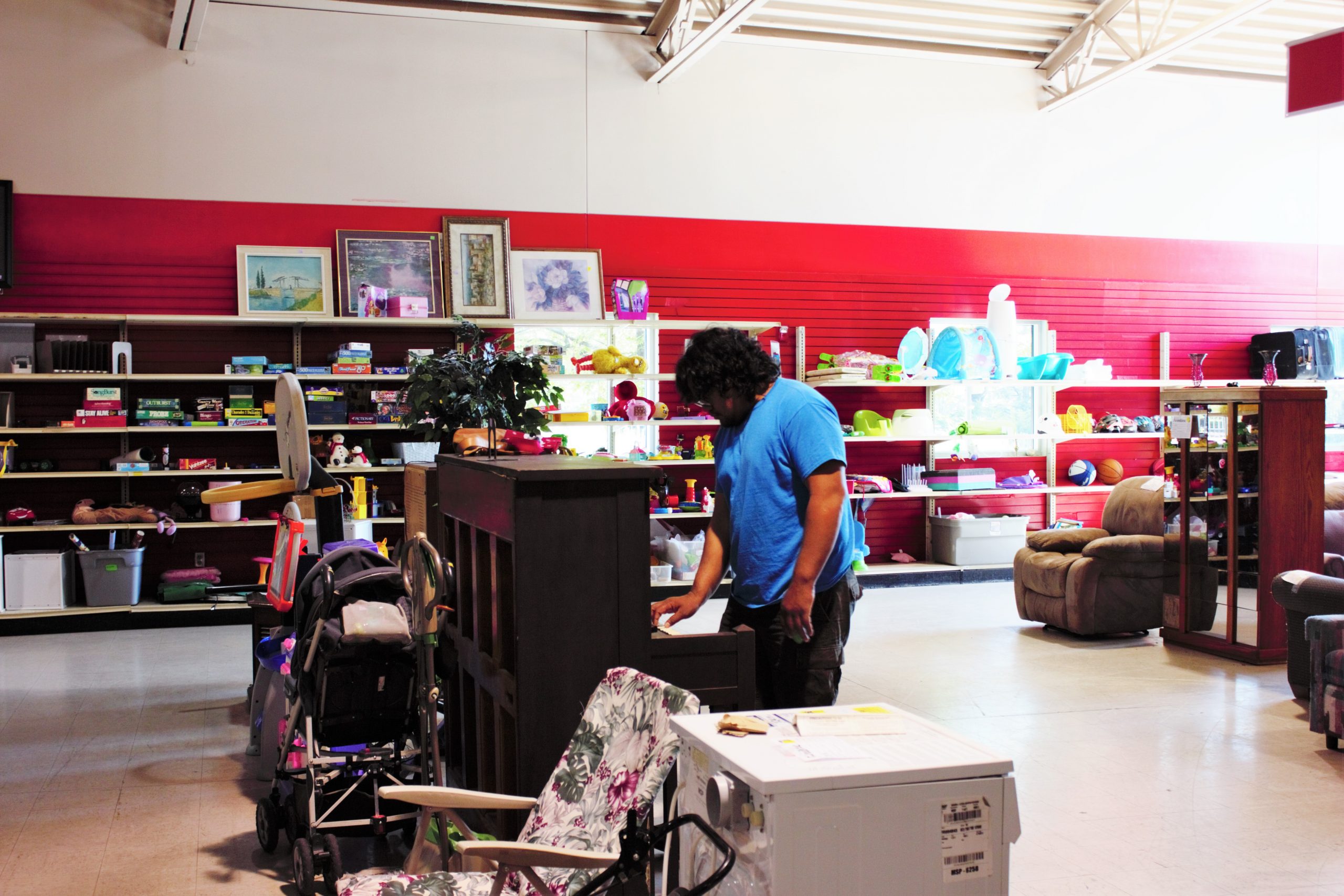 We ate a rather regrettable lunch at King Kong's where they served us crunchy rice and green beans instead of fries, soggy salad, and they smothered the gyros in sour cream instead of tzatzki sauce. I was so disappointed I didn't even take a picture.
Then we went to check in for our sightseeing boat trip on the Missouri River.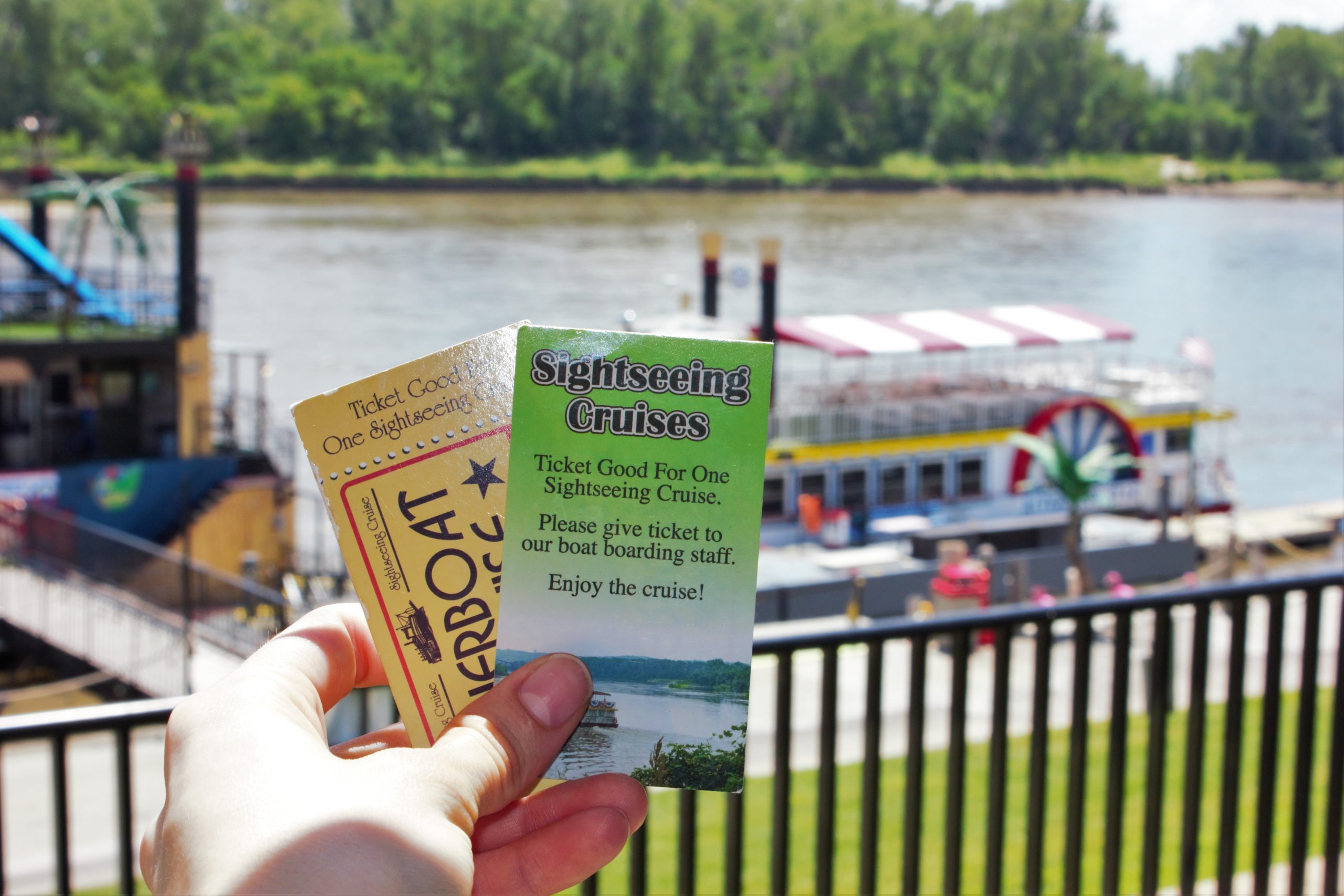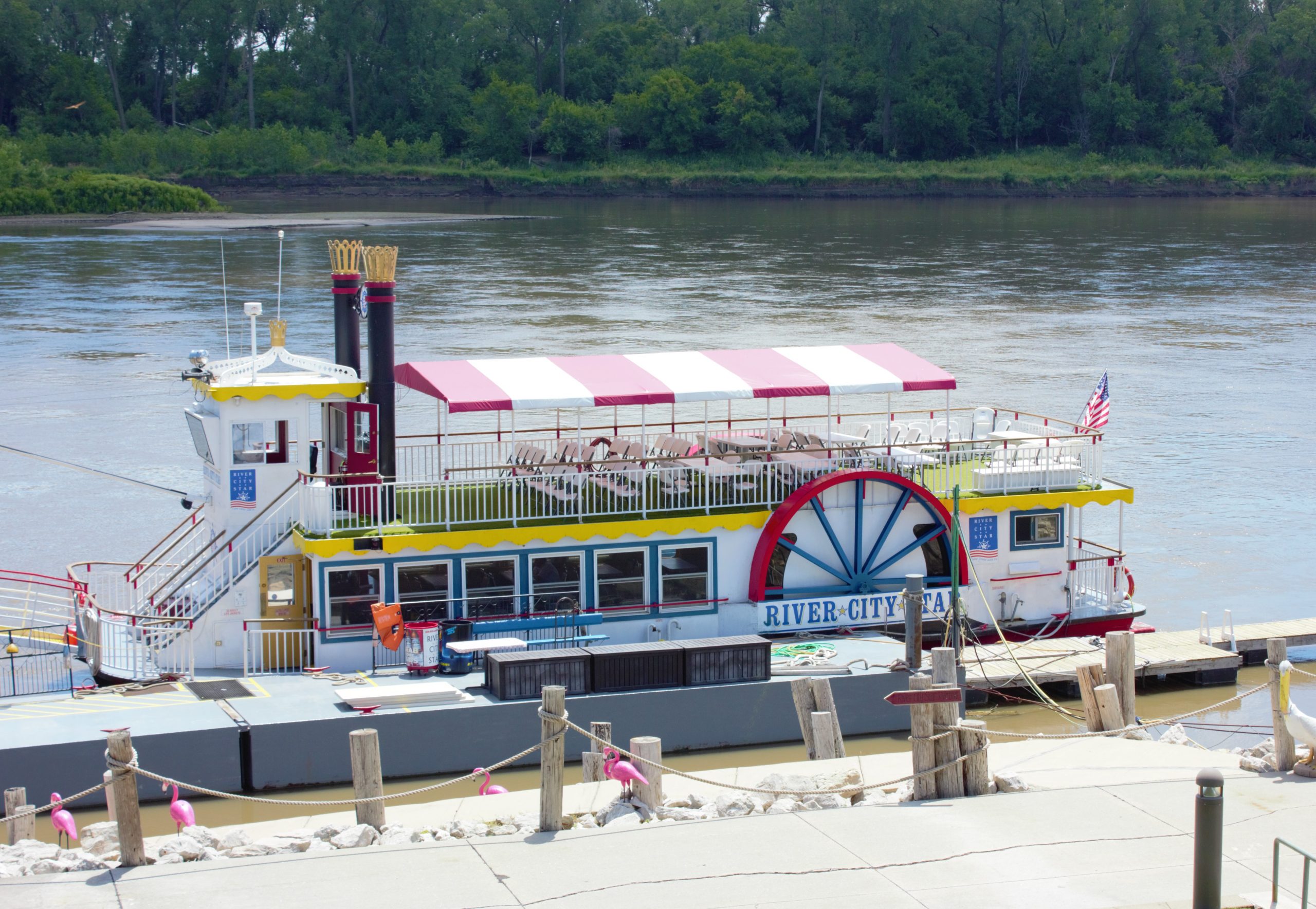 We had SUCH a good time on this cruise. We drank watermelon juice, waved at all the speed boats that tore by, and stood at the bow of the boat for the return trip. A few tips for next time: bring sunscreen (if you're me), sneak in snacks (they were incredibly expensive), wear a floppy hat (because you just must when you are on a cruise, yes?).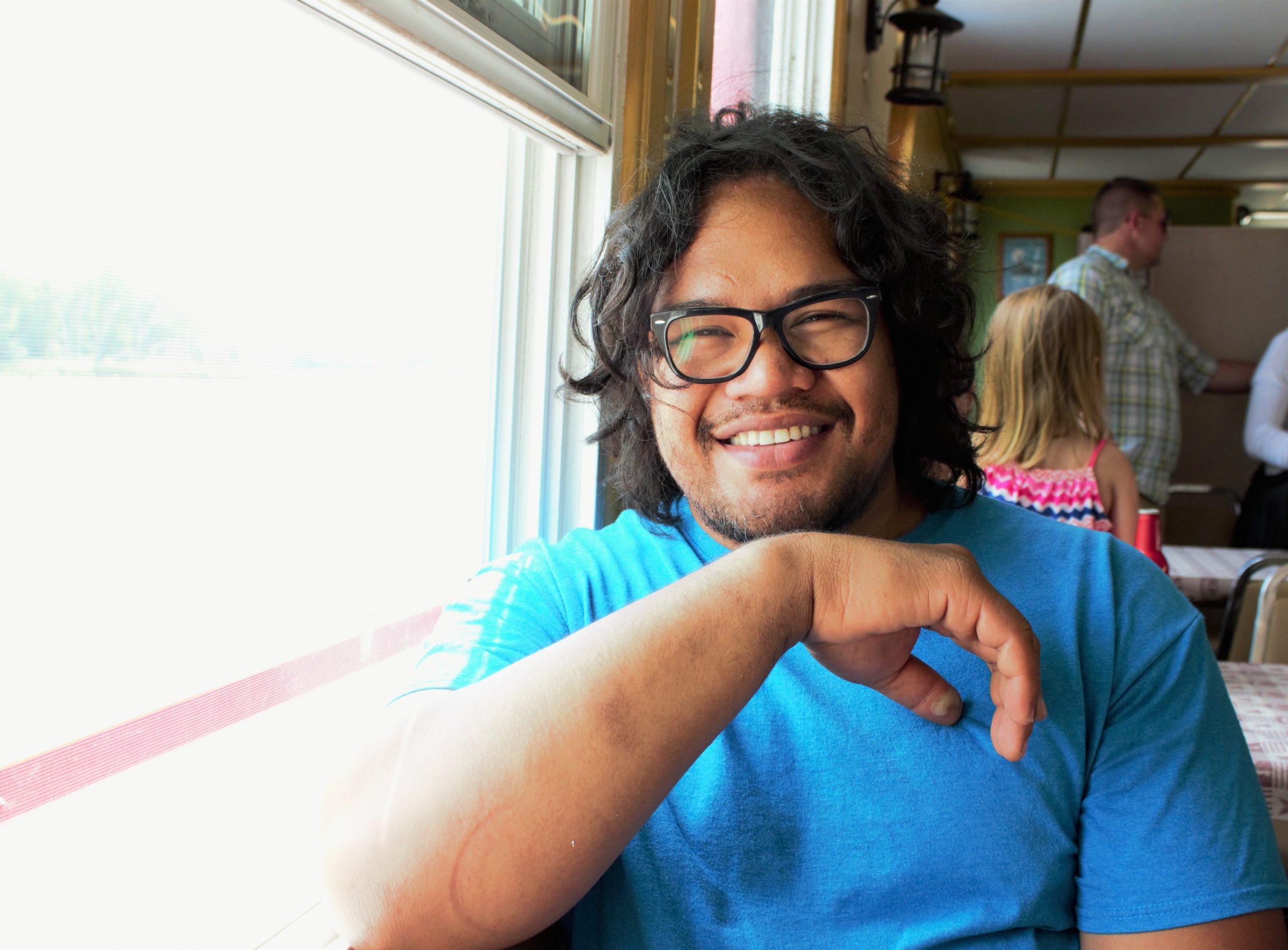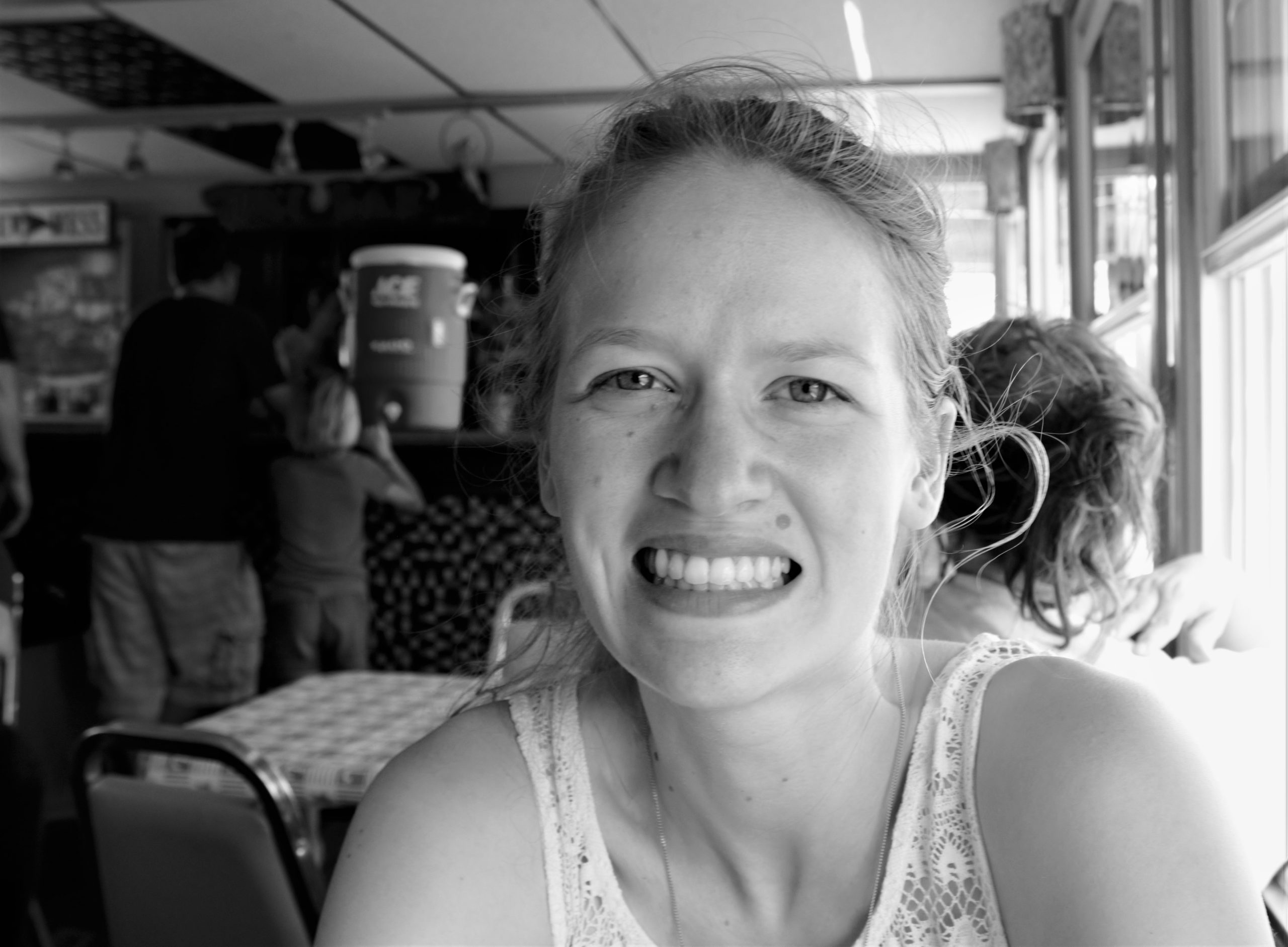 We boated underneath the Bob Kerry Pedestrian bridge which I have always wanted to see. This bridge connects Nebraska to Iowa, and you can actually stand with one foot in each state. The captain said that the designer built it so that it mimicked the shape of the Missouri river.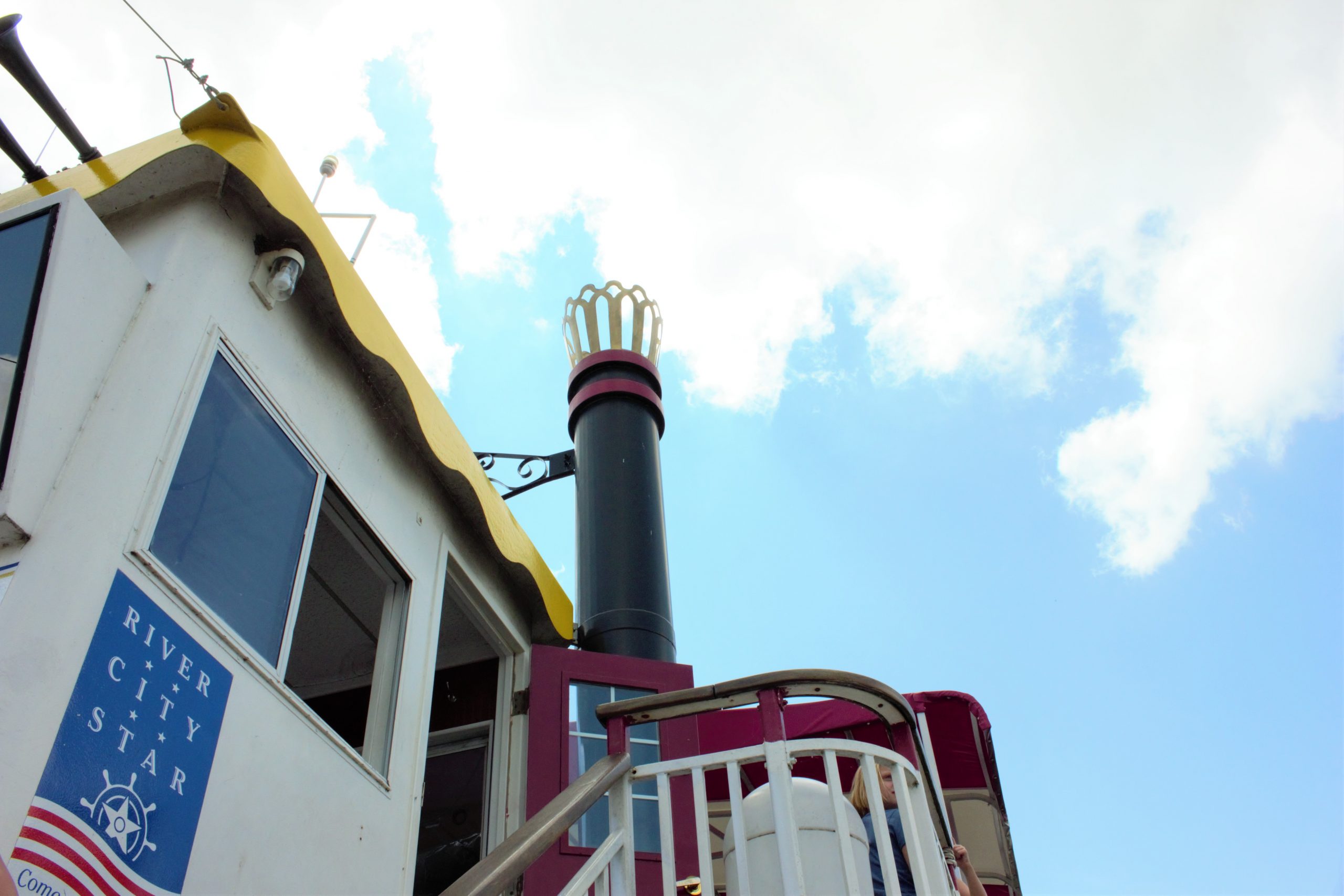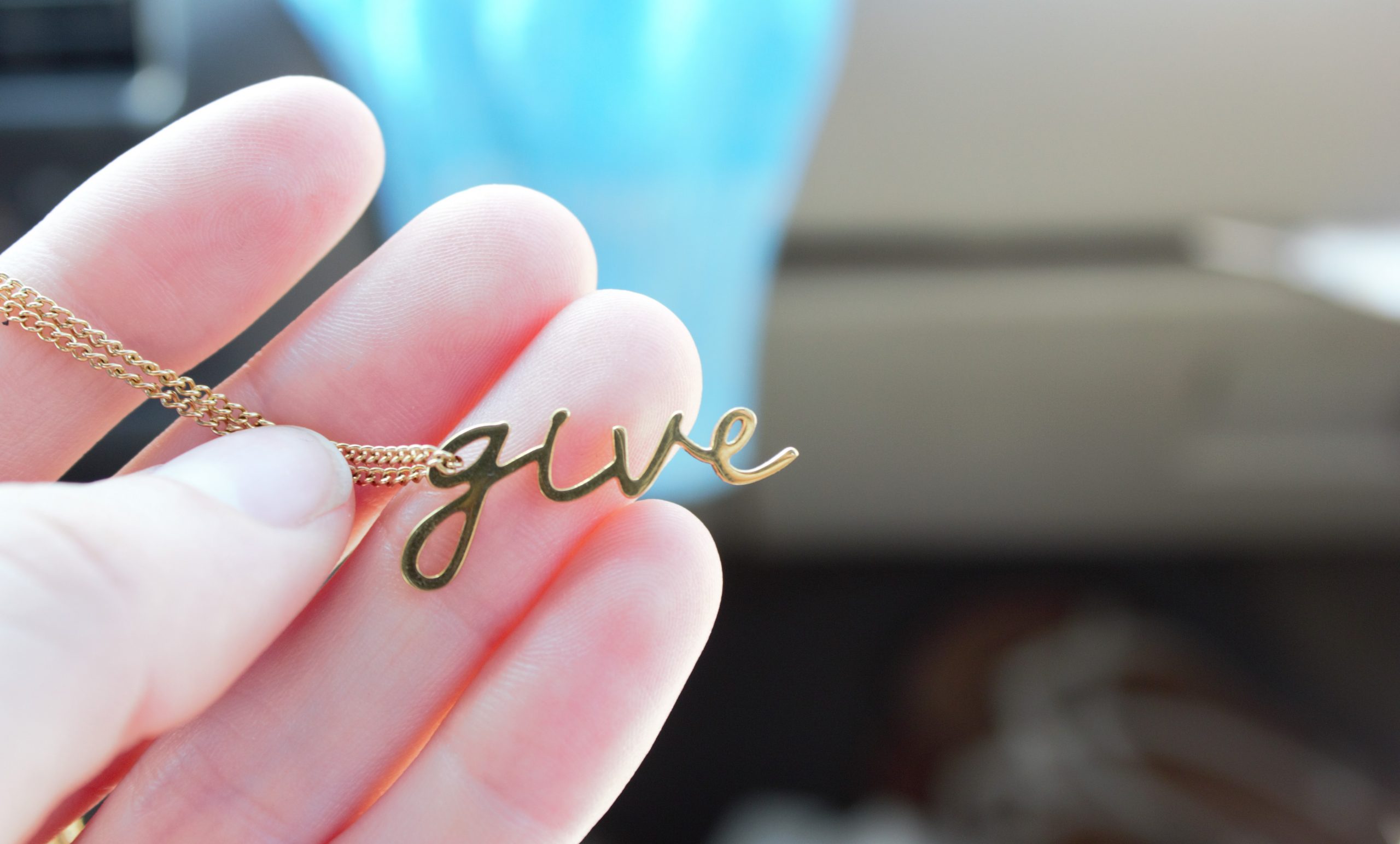 I forgot to bring the pearls hubs bought for me on our honeymoon so I wore this necklace the whole trip. I love that when I bought this, a portion of the proceedings go to providing clean water in Africa. My dress was the same one I wore when we left our reception. I thought about wearing my wedding dress, but that might have been overkill. 😉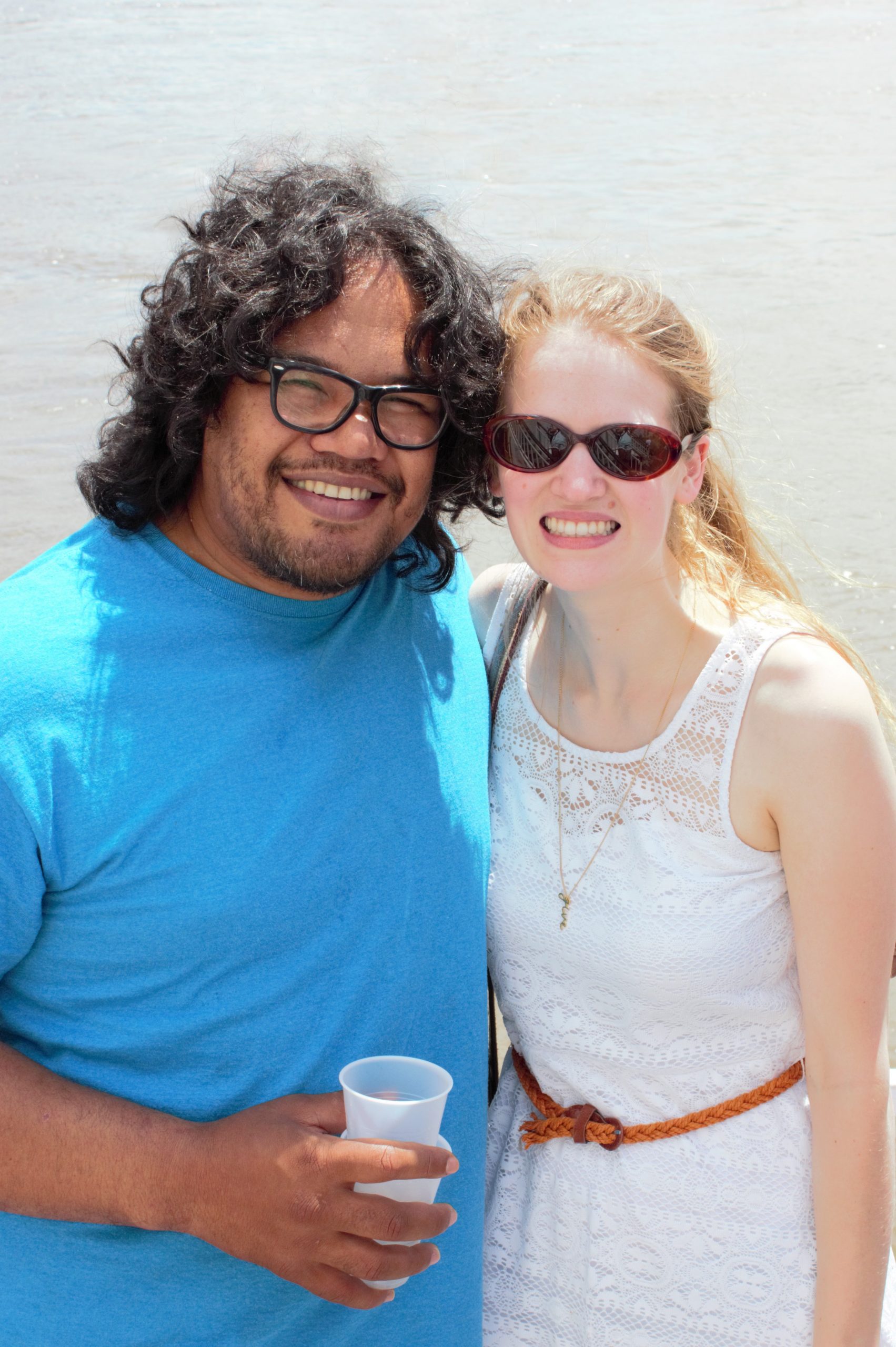 Saturday evening we went and saw a Jazz Trio perform. They were incredibly good. I felt like I was transported to New Orleans for the evening.
The next day we packed up, made a quick stop in Lincoln to run a few errands, and headed home. One year is on the books!
What did you do for your first anniversary? Have you ever been to Omaha?