Hubs and I will have been married six months on January 18th! It is hard to believe that my new marriage is almost half a year old. The past few months have been filled to the brim with college classes, theatre, my hubby's musical group, family, and lots of trips! I was counting up how many times we have traveled so far in our newlywed life, and I realized that we have been on the road once a month for the past six months! Whew! Here is a quick recap of every trip so far in our married life.
July Trip: Chicago
A fancy hotel, a different restaurant every night, a tandem bike by the water front, a drive in movie, the Chicago Symphony Orchestra–so many reasons why I loved our honeymoon! I wrote extensively about our recommendations in this post about our honeymoon. We spent a week and a half in the windy city, and enjoyed our time there immensely! Neither of us had been to Chicago, and it was so fun to take in the sights.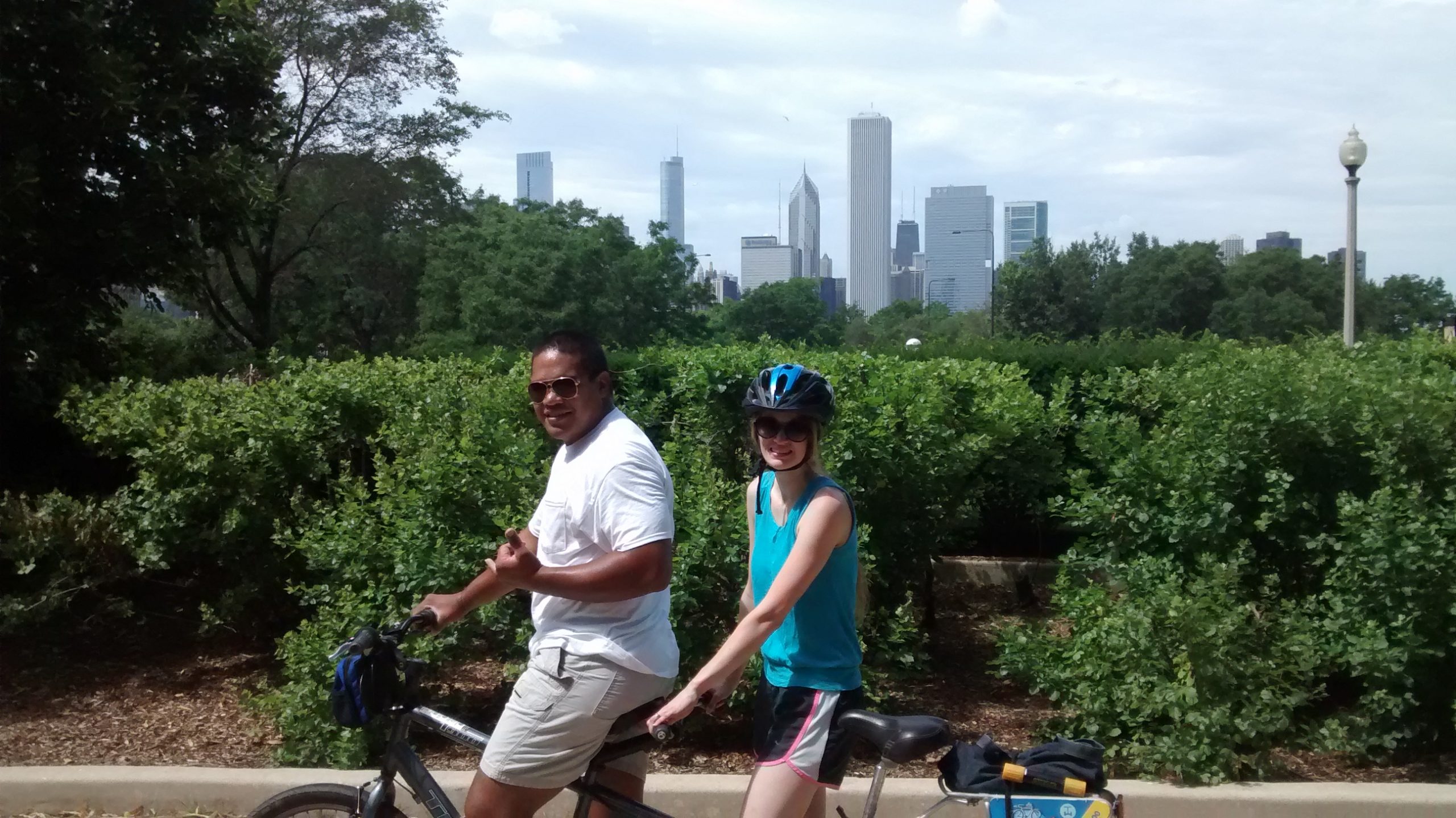 Tips: Pay attention to the toll roads! We drove all around Chicago for days before we realized that we had been skipping out on tolls. Whoops! Be sure to write down which ones you miss, and pay them online right away through their handy dandy website. Or, as my friend who lived in Chicago suggested, purchase an I-Pass and get a fifty percent discount on tolls! Now we are talking!
If you like Chinese food do not miss out on Chinatown! The food there is relatively inexpensive, and so good!
Be flexible with your plans! Hubs and I stumbled on to the BAPS Shri Swaminarayan temple on our way to lunch, and we stopped for a photo op. You never know what you might find so be sure to build in extra time to your schedule just in case.
August Trip: Missouri
My brother called me during hubs and my honeymoon to let us know that we had a new little nephew! In August, just before my last semester of college began, we drove out to Missouri. I was working so it had to be a whirlwind trip. We got there late Friday night, spent one full day with them, and then drove back on Sunday. It was a fast trip, but so worth it to meet our newest little nephie!!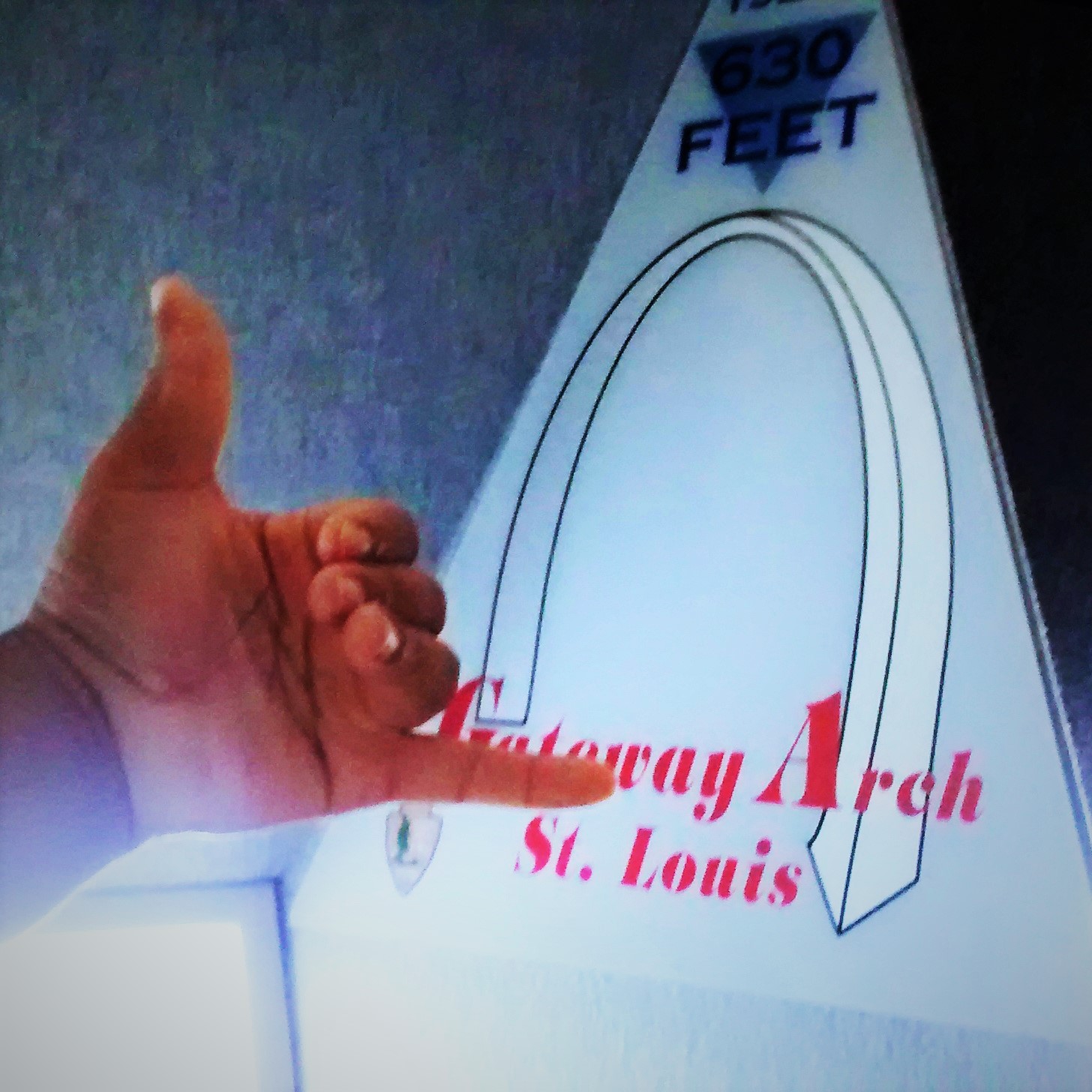 Tips: We stayed in one of the most luxurious hotels all because I booked our room through Hotwire (thanks for the tip, Mom!). Our hotel only cost us fifty dollars a night, but it normally would have cost close to two hundred!!
If you get a chance to swing by St. Louis do not miss out on going up the arch! We squeezed it in on our way out of town, and I am so glad we did! That is my hubby doing the shaka sign (if you, like me when I first met him, do not know what that is check it out here.)
September Trip: Long Pine, NE
My Mom's side of the family reserves a whole slew of cabins every autumn, and spends a long weekend together around the campfire. I have not been able to make it the last few years because of college conflicts, and therefore this year I was determined to make it happen! We spent the weekend eating lots and lots of food, going on hikes, and then coming back to eat even more food. Good times. Good times.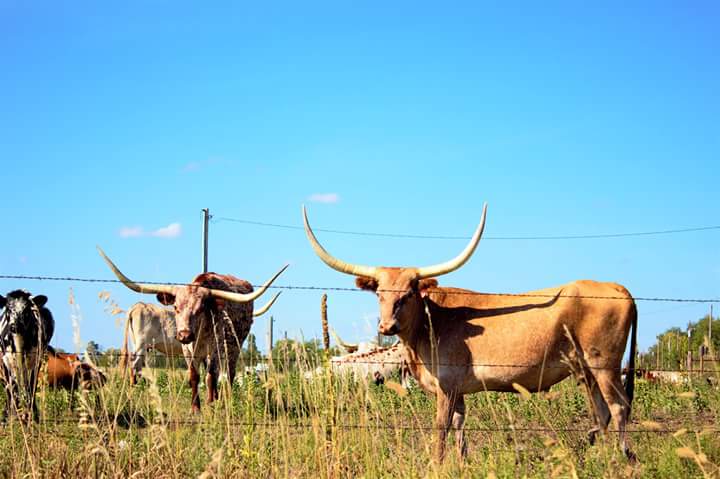 Tips: There are few things as fun as getting together as a family for a week of camping. Especially if camping involves cabins (the best of both worlds, I think). We went on a couple long walks, and walked across a cool old bridge. We also came across these neat long-horn steers! Don't you just love Nebraska?
You can never bring enough socks on a camping trip. Between the hiking, the wading in the creek, and the slogging through long grass we went through a lot of pairs of socks.
Be sure your registration is valid before going on a road trip, ours was a month expired and I was feeling worried about it the entire time! We renewed it as soon as we got back home. Phew.
October Trip: Dallas, TX
I have five super duper cute baby nephews (six by the end of next week, and possibly seven in February depending on if the seventh is a boy or girl!). Our trip in October was centered around one of our little nephews. I wrote this post about our trip over to Dallas to celebrate Max's first Birthday!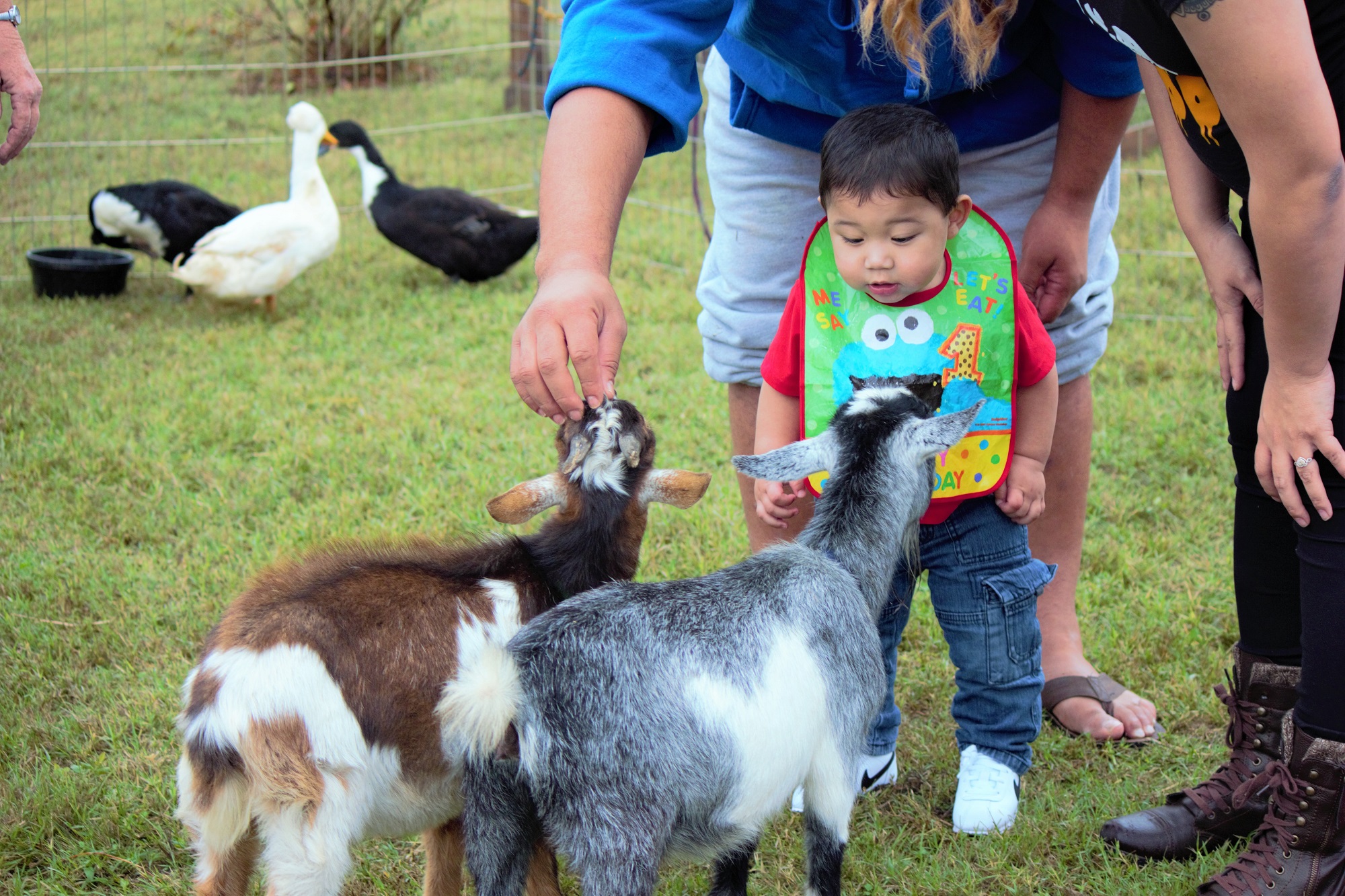 Tips: Determined not to spend a lot of money on gas station snackage, we headed to the grocery store and bought tons of healthy snacks. Coconut water, hummus, nuts, triscuits, cheese sticks, sparkling water, and more! We felt very proud of ourselves until we realized we had spent about $70 on these snacks. Whoops! It did not save us any money, but at least we felt good about what we were putting in our bodies! Goal for next time: buy only a few healthy snacks, and mind the budget.
November Trip: Ohio
This was the longest trip of them all, but it seemed the shortest since I could just relax the whole way! Hubs and I had the opportunity to catch a ride with my parents, and sibs to Ohio to visit my second eldest brother and his family! My entire family made it for this holiday (all six of us siblings, plus spouses and kids!) and that was a no small feat! We spent a week eating lots of food, drinking incredible coffee, and spending time together. We got back to college really behind on homework (because hubs and I did not do any during the break), but it was worth the extra stress in order to spend the time with my family.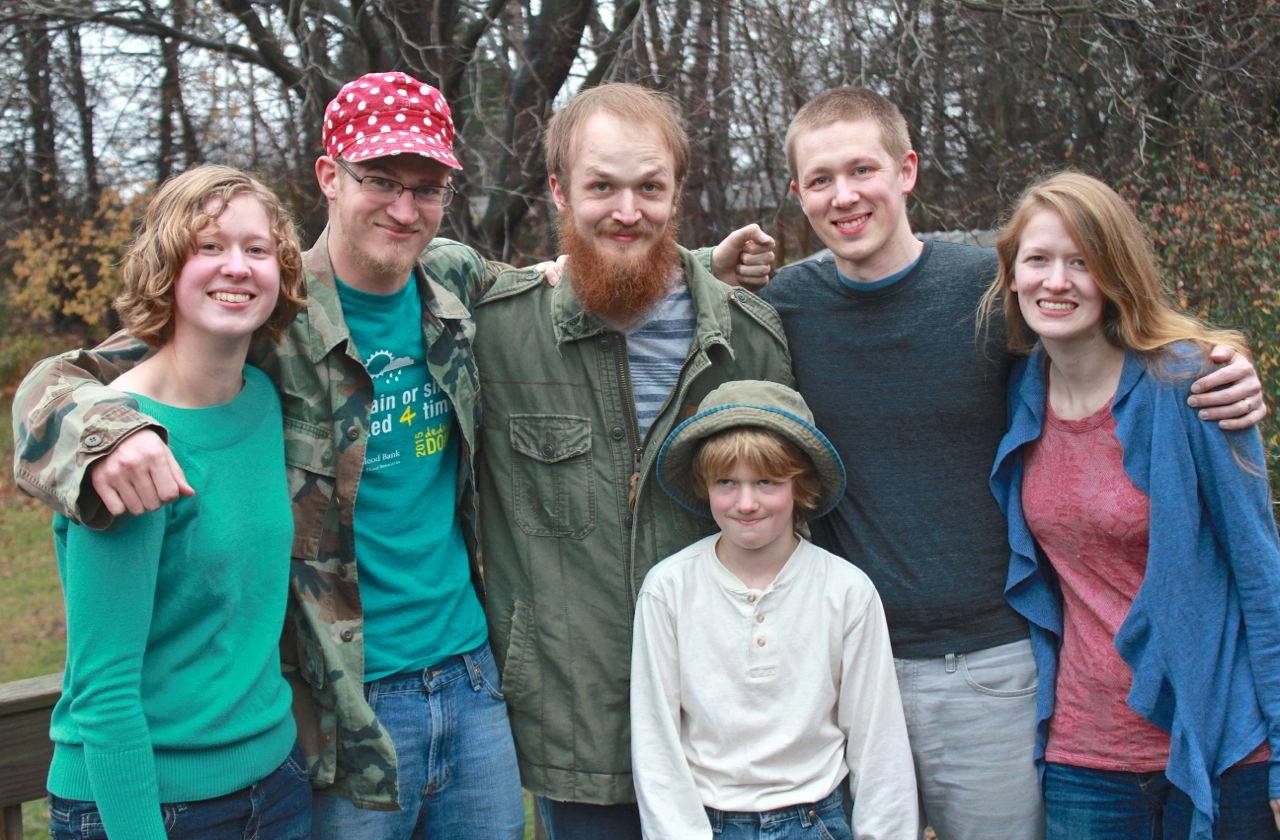 Tips: Spicy Cheetos are delicious (if not nutritious) snack, but they do make you want to gulp down water with wild abandon, therefore, they are not good for trips.
If you earnestly desire a family photo, and it is raining, it can still be done if you rig up an umbrella to cover your camera. And if the rain peters out just in time for the photo? All the better!
The corrrect answer when any brother asks you if you want coffee is always yes. Even if the caffeine will keep you awake. Even if you have already had three cups that day already. A good cup of joe can be hard to find. Just say yes.
December Trip: Dallas,TX
After our last whirlwind trip to Dallas, hubs and I decided that the next time we wended our way to Texas we would spend more time there, and Christmas provided us the few days off from work I needed in order to make this happen. We spent several days with my hubby's side of the family. We opened presents, ate barbecue, and even cooked a pig! Unfortunately, the weather was rather worrisome. Tornadoes touched down within half an hour from us, and killed almost a dozen people, and our trip home we encountered freezing rain, snow, ice, and wind which made our 8.5 hour trip turn into an 12 hour trip. Yikes. I am so grateful that our car held out, and we made it home okay.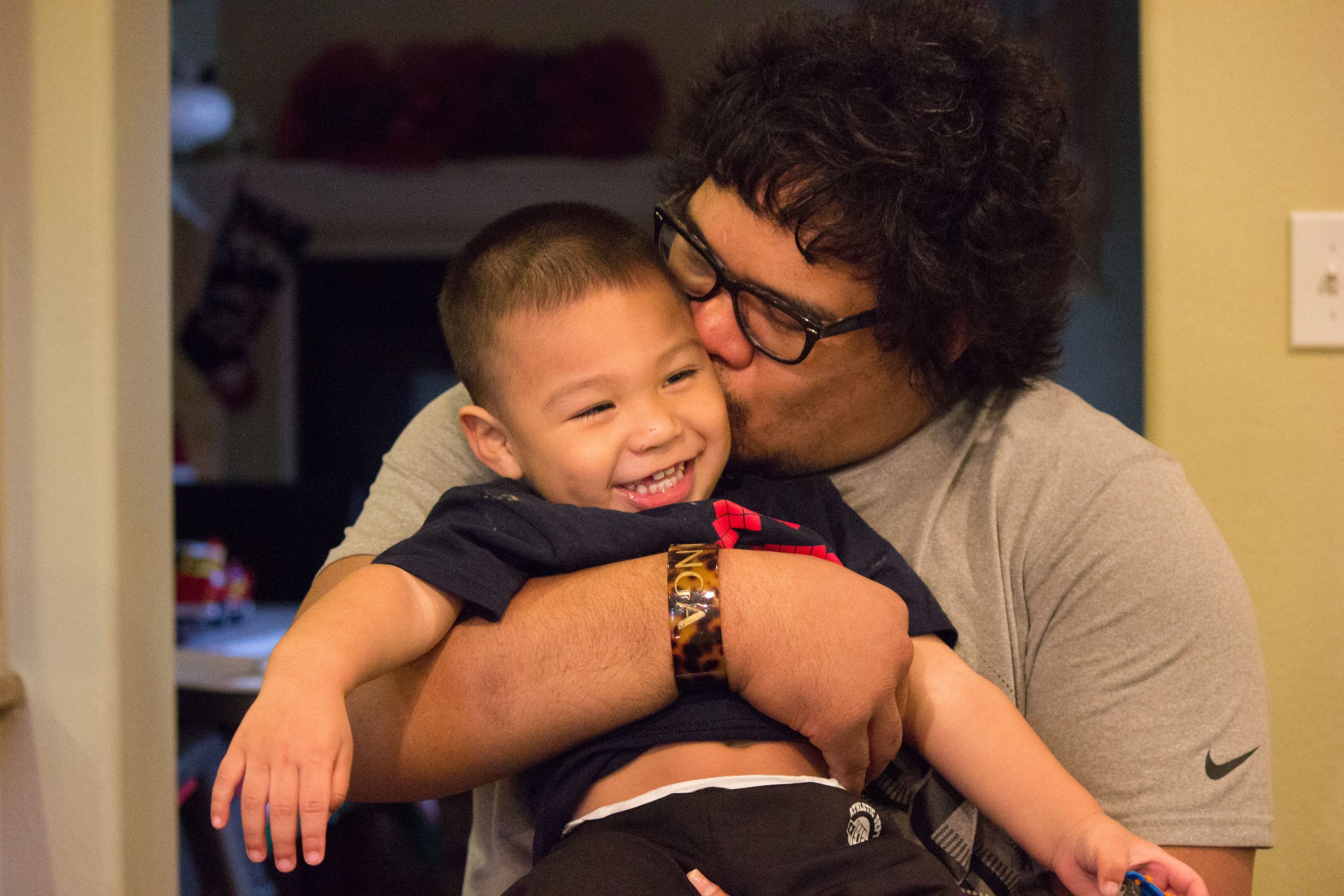 Tips: Take a good hard look at the weather before you head out on a road trip, and always build extra time into your schedule for delays! I had to get back by a certain time, because I was working the next day, and I wish I would have taken that day off so we could have not stressed out so much about the time spent traveling back home.
Spam stirfry for breakfast is a lot more delicious than it sounds.
Final Thoughts…
As I reminisce over every trip it amazes me how with every single journey we could just barely afford it! As college students, we do not have a lot of disposable income, but looking back on these past few months I am so glad we invested our money  in adventure, and in the people we love. I hope that this next year we can continue to travel, and continue to see and learn new things.
Where did you travel to this past year? What tips and tricks did you learn?