Let's take a few minutes to breathe, friends, shall we? I know that with January comes all the maelstrom of tasks that you have put off, the bills that need to be paid, and a slow weariness that permeates the soul. But we need not make those tasks into excuses for grumpiness.
The wind cut sharply through my coat this morning, and as I walked behind a few grumpy college students as they wearily marched off to class I reflected on this time of year: Christmas is over, the semester has just begun, and life can sometimes look a bit gray. But it does not have to. As I was reminded by my sweet friend Sarah in her post we choose our mood, we choose our happiness, and we choose whether we focus on the cupcakes or the dirty dishes of life.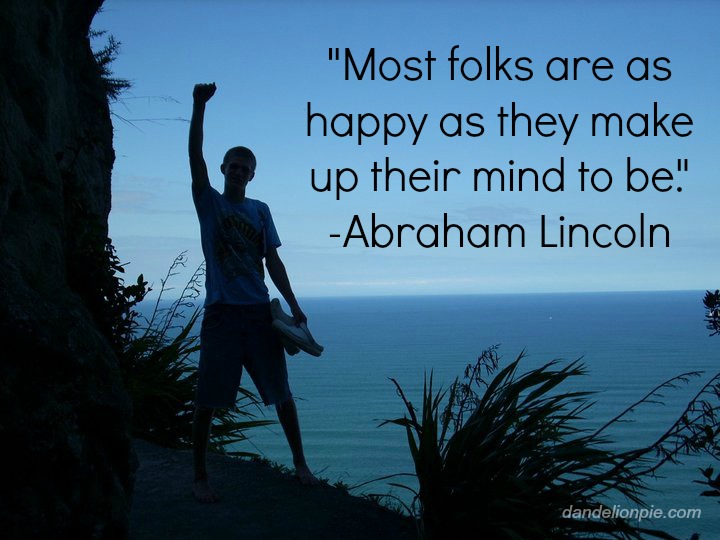 Today I encourage you to be bold enough to ask God for encouragement.  Last semester I felt my naturally sunny mood bleed into a dark muddy color, and I decided to ask my Lord for a bit of help. Just as if I was a wife who's husband had not brought her flowers, and instead of sulking she simply asked naively for them. Or just as simply as the Bible says to ask what you need, I decided to stop moping, and tell God. I needed encouragement.
And it came. He showed up. He showed me He noticed me. Bit by bit. Comment by comment. My week became a coloring page, that God filled with beautiful, and brilliant hues. He dipped his paintbrush into the oil paint, and painted over the dark depressing scribbles I had been drawing, and filled my page with vibrant, indescribable colors.
Sometimes when I feel the weariness, and exhaustion of life, and responsibilities I picture myself carrying a heavy bag full of rocks, and I remember the God who takes away my burdens, stone by stone.
[Tweet "God took me to the lake and skipped rocks with me until my shoulders were free once again."]
He encouraged me through kind words from a professor, a dream interview coming out of nowhere, an inexplicable lightening of the spirit, joy returning, kind words from a boss, ballet class clicking for the first time, and an incredibly kind fiancé.
He noticed me, and He knows.
If you are feeling weary today then you don't need a bit of retail therapy, an extra shot of espresso, or your man to take you on a fancy date. You need Him to meet you where you are. Ask Him.