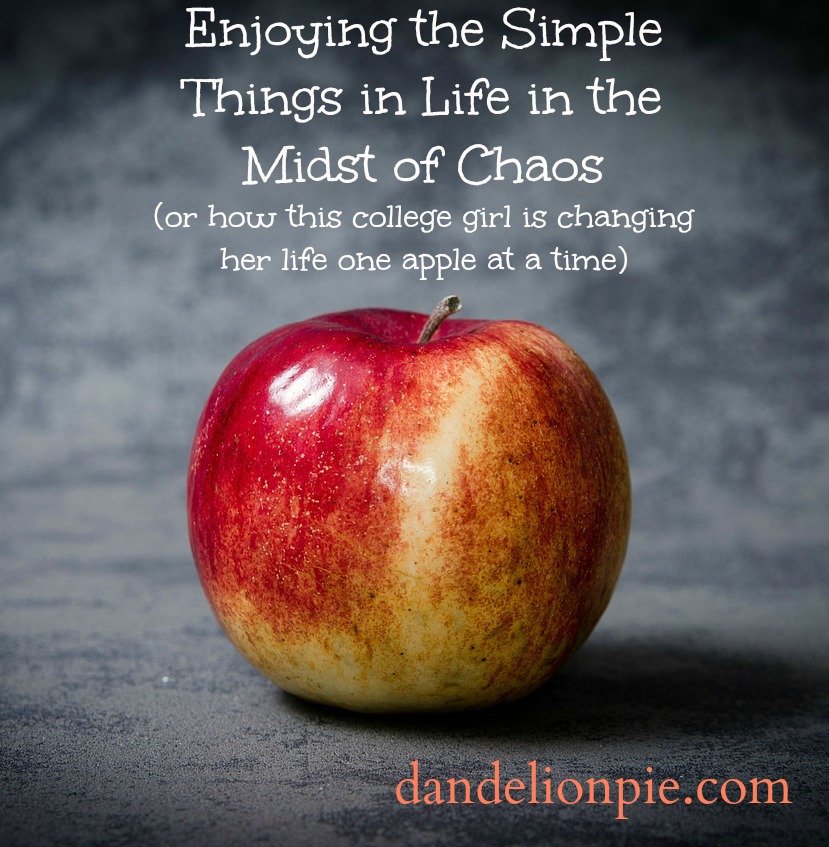 I was sitting in the empty Success Center with my "Tutor" tag dangling around my neck. I tutor English in my spare time, but no on was coming in that day, and I was bored. I sat mindlessly munching on an apple, when it hit me like a pop quiz the day before Thanksgiving break: I had been living my life just like how I was chewing my apple, in monotony and boredom. I had ceased to be the main character in my own life. Stress was the main character, and I was only the sidekick.
We have definitely reached that point in the semester when it begins to get a bit harder to breathe, and when food becomes more of a distant memory than an actual daily occurrence. This is the time in the school year that it feels like I am trying to jump on a train that just keeps speeding faster, and faster, and faster until it finally rips out of my hands. I am sure you, as a med student, or a mom of three, or a lawyer yourself know the feeling. And as I munched on that apple, all I could think about was how very disoriented, and disorganized my life had become. My life was a cup of three-day old coffee with a thick slimy overlay of half-n-half that had congealed on top. Not very appetizing to say the least. Everything in my life was getting done, but I was nothing but a drone mindlessly moving through the day.
In English class one afternoon, my professor pointed out in a particular story that when the child went into survival mode that he stopped noticing the birds, the sound of the wind, and any of the minor details around him. And when he was finally safe again, that is when he began to see life in all its intricate glory again. Even now, three years later after I took that class, that example has stuck with me. We might not be hiding from a dreadful foe, but all too often the stresses of life itself have put us in survival mode. Have we stopped hearing the birds, and tasting the apple?
If you, too, have reached the point where your daily planner is thicker than a dictionary, and your throat is parched from the lack of oxygen then there is hope for you today. What I really want you to do is take time to enjoy the small things in life. Just take a moment to breathe and realize how crazy beautiful your life is. Sure, you might be covered in baby's spit up, and you might not have showered in two weeks, but take a moment to focus on the little blessings in your life. Take a few moments to look around you, and soak in the details. The softness of the carpet beneath your bare toes. The new bracelet that jingles around your wrist. The smell of the brightly-colored fall leaves. Notice the details, and let the stress fade away. Take a moment to just be.
Keep it simple today. Take a breath. And notice all the myriad intricately beautiful details around you. And let me know how it goes. I promise you you will be glad you did.
Do you want to receive my new blog posts gift wrapped in your email box each week? I would just love it if you would sign up in the box to the right. Let's be friends!