It was that one fateful night when a Tongan, an Alaskan, and a Nebraskan all got together and talked about food.
Seal intestines, wild bores, and corn. The waitress's lips curved into an amused smile as she delivered our steaming plates of burritos while we laughed, and joked about how we grew up. Three of us sitting in a booth in a Mexican restaurant. Three different cultures. Three different types of food. And three differently pitched voices chiming in, overlapping, in a wild crazy quilt design of a conversation. My Tongan Fella, a wrestler from Alaska, and myself were having our own type of melding of cultures all over a bowl of chips.
My eyes grew round as oysters as I listened to them describe the various dishes they grew up eating. Dishes cooked in animal blood. Various animals I would not let near my mouth. Food that to my squeamish ears sounded strange, exotic, and odd. I laughed along with them as they told stories. I tried to relate my own misconceptions about both places, and took their vocabulary and tried to implement it into my own. My mind reached out with fearful fingers, and tried to grasp on to the stories they told, and interpret them for my own brain.
And somewhere in the conversation they began talking about corn. About Nebraska. About the people I grew up with, and suddenly I was the one imparting culture, and they were the ones listening. Laughing. Learning. Because in the end each of us needed to be heard.
Never would I have found myself at that table if not for the man that I love, but he has taken my hand in his, and has slowly pushed open the doors that kept me from exploring. He has linked my arm through those of other cultures, and backgrounds, and rather than making me feel smaller this has made me feel wider, larger, more expansive.
And I stand, beside him, a kiekie wrapped around my waist. My hair the color of freshly husked corn, and his Polynesian smile beaming brightly. Our two cultures threading together in a fantastically colored tapestry by the only One I trust to take on such a challenge, and to create such a work of art.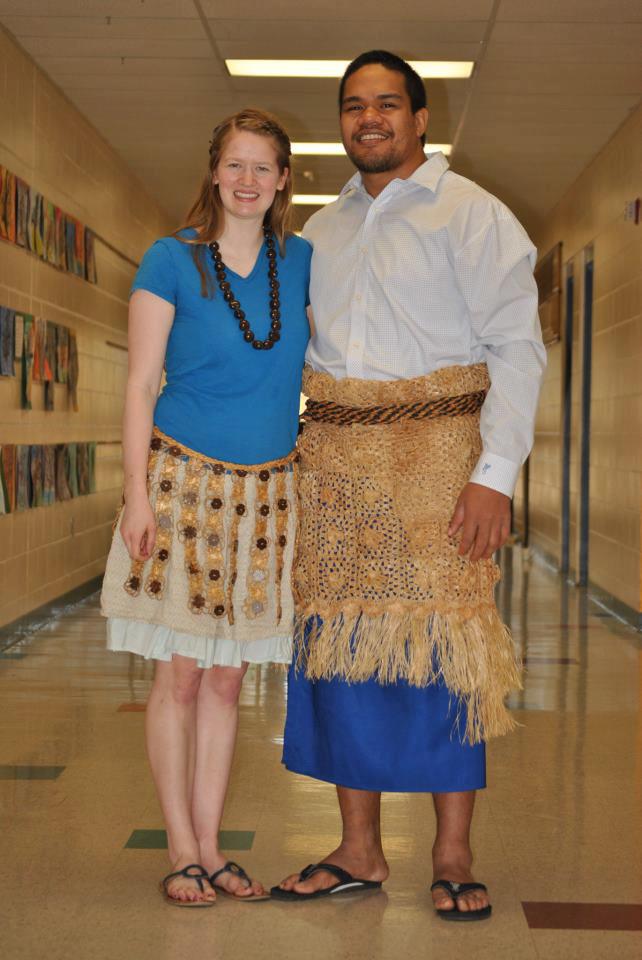 Do you want to keep up on my writings about seal intestines, not fitting in, and dating a celebrity?
Like Dandelion Pie on facebook to be in the know, and join our loving, quirky, and creative little community!
This week I linked up with Missional Woman's Faith Filled Friday where a group of ladies come together every week to write about various aspects of our faith.