We hiked up a trail covered in white stones, and past a churning creek. It was a cool day, and I was keeping my eyes peeled for a moose. Warrior Man was distracted. At the top of the trail in a shady hollow, sitting on some monster rocks, beside the raging rapids he said some true, and sweet words–and beside me–opened a ring box, revealing a sparkly diamond ring. And I was there, all senses awake, my mind churning like the creek, looking into his dark, chocolate eyes that have been there through everything in the past few years, and knowing that my one word would change both of our lives forever. And somehow, God was there too. The God who knew exactly what He was doing when He placed us both at a tiny college in the middle of nowhere. The God who put us in the same History class. The God who can weave together two people who are opposite in nearly every way. But alike in the ways that matter. That good, fierce, gentle, and present God of mine was on that trail too. With us. And now, as I write, I cannot help but feel immensely grateful for Him who is able to do so much more than what I even imagined.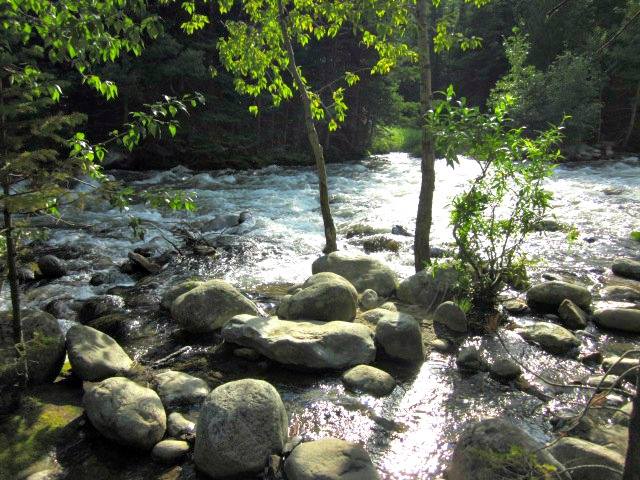 Tell yourself today that He is worthy. Tell yourself that He can do great and immeasurable things. Tell yourself that He chose to die–DIE–for you. Your life will never be the same. Feel the deep, rich flavor of these words, roll them about in your mouth, and swallow them so they might go deep within you.
And that question that that tall, dark and handsome man asked me? I said yes.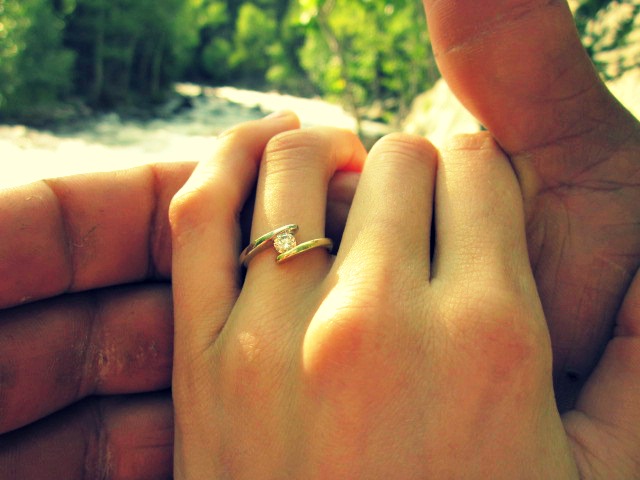 WELL, it is Five Minute Friday again! Every week, bloggers from around the world gather to write for five minutes. After the five minutes we post what we were able to furiously compose in those few short minutes. We do not edit. We do not rewrite. It is the profound commitment to each other to be honest, and real that recovering perfectionists like myself take part in this exercise. We expose our hearts to each other, and post what we wrote, in great vulnerability. If you want to link up, check it out here!