Word of the Year
I've been trying to decide on a 2018 word of the year for weeks now. Last year I chose the word "risk", because I wanted it to be the year that I finally took a few risks both personally and professionally. I wanted to be unafraid of all the changes that I knew was coming my way, after I saw that positive pregnancy test.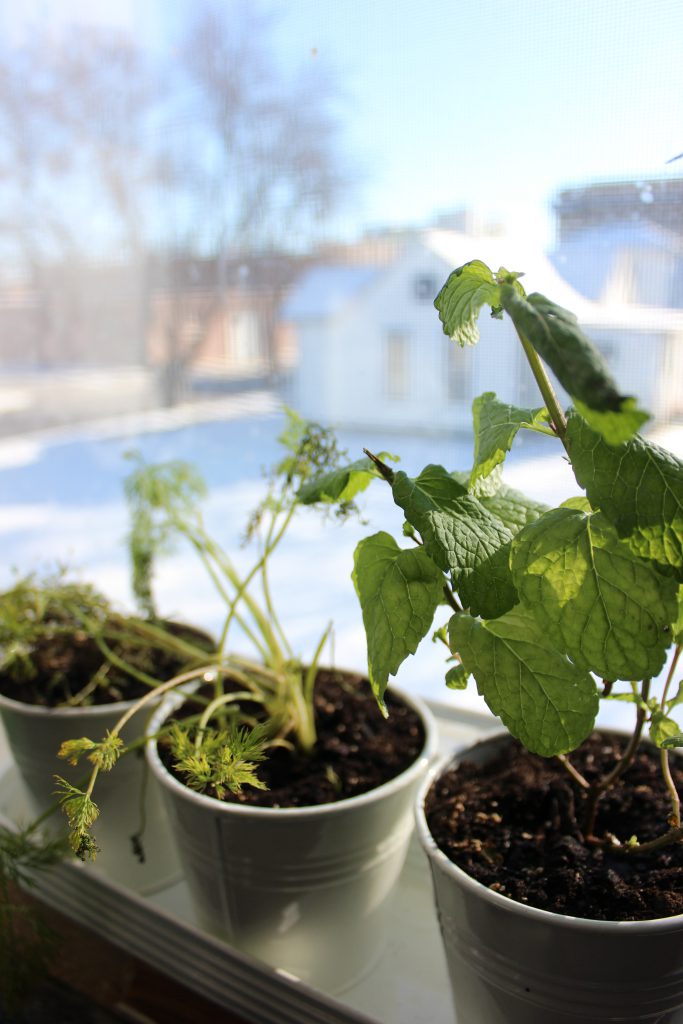 2017 definitely ended up being risky: I had a high-risk pregnancy, quit my two jobs, Saia lost his job (and then found a new one) I had a C-section, had baby Gideon, became a virtual assistant, and a stay-at-home-mom. Whew!
For 2018, I kept going back and forth between various words. Hubs and I have a lot of dreams for our side hustles, and I wanted something that would reflect that. I considered choosing: hustle, do it, work, intentional, and push. But every word or phrase that I mulled over made me feel a bit queasy in my stomach, because each of them made my perfectionism kick into overdrive, and that made me feel depressed.
That's when I knew the word for this coming year: imperfect.
I am not perfect, and I need to stop trying to become so. Perfection only limits, and paralyzes me. There are a lot of people out there accomplishing the things that I want to accomplish, and doing them imperfectly.
I am giving up on perfection.
I am going to do all these things, but I am going to let myself off the hook. The goal is to do them. Period. No perfection tolerated.
Our Goals Meeting
Hubs and I sat down,on December 31st, and spent about an hour reflecting on 2017, and setting intentions for 2018.
It was 8 pm, Gideon was asleep for the night, and we were both incredibly exhausted. We squinted at each other throughout the whole meeting, because we could hardly keep our eyes open. That's parenthood, for ya, about ready to fall asleep at 8 in the evening. Ha ha! We, also, had stiff necks and sore shoulders–him from taking a tumble sledding at Christmas, and me from sleeping in a wonky position the night before (because my chunky baby was crowding the bed, ha ha!). It wasn't a perfect time to make goals, but we got them done!
We asked each other these questions:
What worked this year?
What didn't work this year?
What do I want life to look like in December 2018?
What are my dreams: personal, health, home, money, work, and marriage.
What daily steps do I need to take to get there?
What accountability do I need?
What pitfalls can I expect/what would stop me from meeting this goal?
How many hours a week do I need to meet this goal?
Then we created a completely new schedule that will provide us both enough time to work on our goals. I am SUPER excited about it! I have snuck away an hour here or there, without Gideon, to run errands. But this new schedule gives me several hours a week specifically earmarked for blogging work!! He's thrilled, too, because he has several hours a week to work on both music and go workout at the gym (and since I will be getting my own free time, I won't be as crabby to deal with. Ha ha!).
2018 Goals
Our new schedule
Every Tuesday, Thursday, and Saturday once he gets home from work, I get to spend the next 1.5 hours working on my blog work while he watches G.
Every Monday, Wednesday, and Friday he gets to go workout after he gets off from work.
Every night we will spend one hour working after Gideon goes to sleep–him studying his music, and me working on virtual assistant work.
For the Blog
Post every Monday, Wednesday and Friday every week (no exceptions)
Get two weeks ahead on my blogging schedule, so I have everything ready to go
Mentor two other bloggers
Write and release two e-books
Launch our podcast
Take a graphic design course
Start an Etsy shop
Take a photography course
Monthly Goals
Every month make weekly goals
Read four books per month
Exercise every day (even if it is a ten-minute workout) except for sick days
Do four Tongan lessons per month
Memorize four Bible verses per month
Do the dishes, and put away the laundry before bed every night.
Work on printing photos, and putting them in a scrapbook every week
Money goals
Cut our grocery budget down to $300 a month
Save for and buy a new vehicle by November
Continue to pay double our student loan payment every month
Continue to budget
Marriage goals
Read a chapter or two of a book together every night, starting with The War of Art
Go on a date without Gideon
Go bike riding and running together this summer
Hubby goals
Launch his masonry business this spring
Apply to grad school this fall
Are you choosing a word for your year? What are your goals this year?