Confession time: I don't want to do the Whole 30.
I love pouring cream in my iced coffee in the morning: watching the rich cream drizzle down over the ice cubes, and mix in with the coffee. I love slathering a hot piece of homemade bread with butter and honey in the afternoon. I love sautéing garlic, green onions, carrots, spinach, and cabbage to make homemade Lo Mein, piling  toppings on tacos made with my favorite tortillas, or making a huge pan Pesto Chicken Lasagna for dinner.
A Whole 30 is a thirty-day challenge where you give up all grains, added sugars (including honey, maple syrup, and other healthier sweeteners), legumes, alcohol, and cut back on fruit. The creator of Whole 30 encourages you to cut out all types of junk food, and tells you to not even attempt to replace your favorites with healthier versions (they discourage cauliflower crust pizzas, for instance).
What are you encouraged to eat? Tons of wild-caught fish, poultry, meats, eggs, veggies, and healthy fats.
We've already given up nightshades, shellfish and most red meat at home, because it makes hubby's psoriasis flare up. That's tough enough, but now we are going to cut out grains, dairy, and beans? What?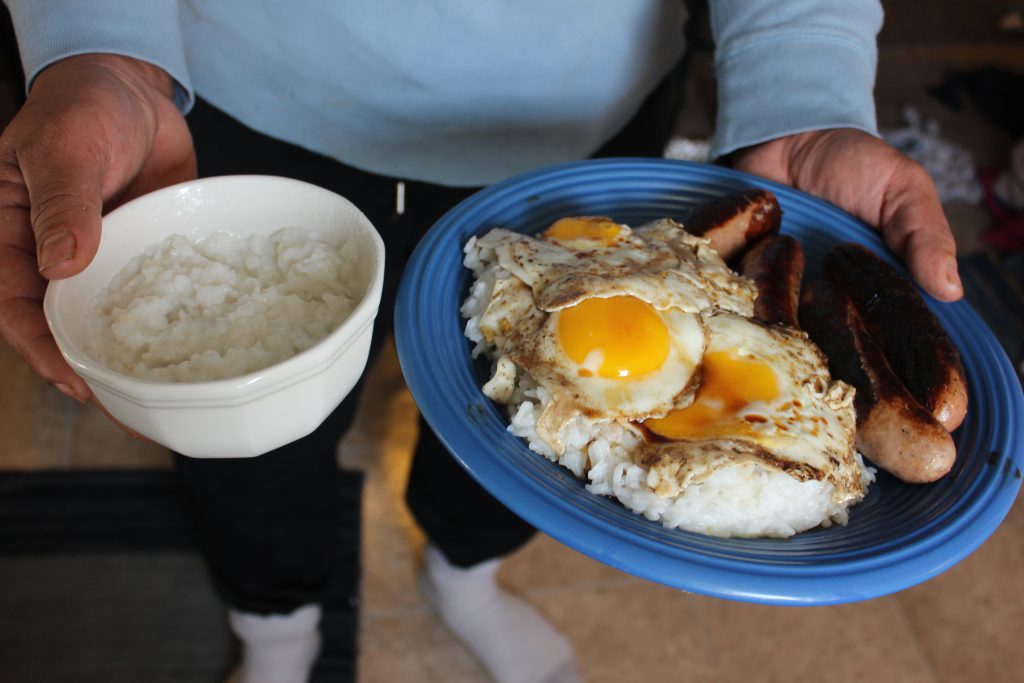 There's a two-year-old Bethie inside of me stomping her feet, and saying "I don't want to give up milk, and cheese, and cream, and noodles! No, no, no!".
I mean, it's not like we eat ice cream and burgers and fries on the daily, so why would we want to do a Whole 30?
A few weeks ago, I started thinking about the Whole 30. I've seen various bloggers mention it throughout the last year or two (I'd always applaud them heartily, in my heart, while I ate another slice of bread and another cup of heavily creamed coffee), and it never piqued my interest until a few weeks ago. I thought, randomly, that February would be a perfect month to attempt it, because it is the shortest month of the year. Why do a Whole 30 when you can do a Whole 28? 😉 I knew that January would be a busy month, and I figured that hitting the reset button, and taking our health really seriously in February would help us get through the last bit of winter, help us get into shape before spring, and honestly give us a tough challenge to work on during these cold winter days.
"I'd like to do a Whole 30", I said solemnly to my husband "And I'd like to challenge you to workout every day in the month of February". My husband immediately answered "Sounds great!" Now, my hubby works out almost daily anyways. He is in the gym for hours at a time. This challenge is mostly for myself, ha ha! But he was sweet enough to agree, and seem excited at the prospect.
Ever since then, I have been trying to talk myself out of a Whole 30. To be honest, I feel pretty good about how healthy we eat at home! We stir grass-fed beef collagen into our coffee in the morning, we eat a cart full of vegetables every week, I add spinach and garlic to just about every dish I make, we "treat" ourselves with coconut water and sparkling water instead of pop, I make bone broth every week, we often eat liver, we eat wild-caught fish almost daily, I make homemade bread, pancakes, muffins, we try to keep fermented veggies around to boost our gut health, and snacks tend to be popcorn popped in coconut oil or homemade granola bars.
We are so virtuous!
Or are we?
So why would we need to do the Whole 30?
We are continuing in the process of addressing hubby's gut issues that lead to his psoriasis, and I know cutting out all grains will be so good for him, and I am working on losing the last ten pounds of baby weight I've been carrying around, and I know it would be good for me too. All too often I am using the excuse that I am a "nursing mother" and need lots of calories, which is true, but I have been indulging in the wrong types of calories all too often. I know it will be better for my health, Gideon's health, and hubby's health if we take a month to get as much nutrients as we possibly can.
The Whole 30 will stop us from eating out: when we've been on super restrictive diets before, it has the added benefit of culling our eating out habits. Our weakest budget category is always eating out–we can so easily talk ourselves into grabbing a quick meal "just this once". I know that if we do a Whole 30, that will automatically save us money by keeping us from eating out.
The Whole 30 will force us to eat vegetables in creative ways: We already eat a lot of veggies, but I know cutting out grains and dairy will help us find new recipes, and ways to eat even more vegetables.
I am hoping that at the end of February, I will be a few pounds lighter, hubby will feel better than ever, and we will both have established some new habits that will stick (even though I totally plan on adding a few hefty spoonfuls of cream in my coffee, come March 1st).
How I'm Blogging About It
Every week I am going to share our meal plan for that week, and which recipes we loved/didn't love from the week before. I will also be sharing our experiences, trials/issues, what we miss/don't miss and how it is affecting us. Then at the end of the month, I will wrap up with how we did, whether we will do it again, and how we feel.
This Week's Meal Plan
I only choose recipes that 1. Don't have a lot of exotic ingredients (fewer ingredients the better!) because we try to stick to a pretty strict budget so our money can best be used towards our debt payment, saving for a car, and emergency fund. 2. Don't include nightshades, shellfish, or too much red meat 3. Highlight veggies (I have noticed that too many Whole 30 recipes rely heavily on bacon and other very rich items, probably to help people stick to the Whole 30, but too much of that kinda negates the purpose).
Main Dishes:
Condiments:
Snacks:
Drinks:
Switchel
Sparkling water
Tea
Coffee (with no added sweetener or dairy, sob!)
Have you ever done a Whole 30?