Meal planning is a necessary evil.
I don't enjoy meal planning. It is time-consuming, tedious, and stressful.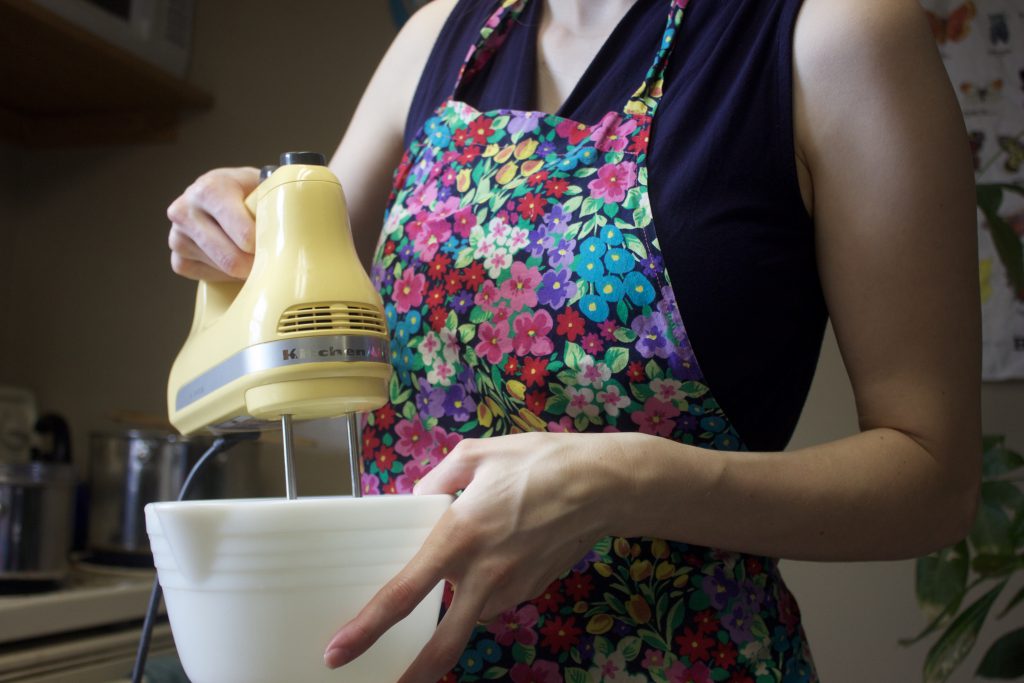 I have tried many different methods to try to make it a less odious experience. At first, I just tried winging it every week. I figured that I had the creativity to come up with meals on the spot! Well, I might have had the creativity, but I didn't have the ingredients. So then I would either make pasta again for the third night in the row, try a recipe without half the needed ingredients, or make another trip to our local grocery store to buy food that was twice the price of the same items at our local Wal-Mart, which killed our budget.
Then I started trying out various meal planning services from 5 Dinners in 1 Hour to Emeals, but since we have pretty strict dietary guidelines that we follow at home (we completely avoid nightshades), I would have to constantly readjust the recipes anyways. You never realize how many recipes rely heavily on tomatoes, peppers, and potatoes until you cut those out of your diet. 
Then I tried making just a few recipes, and cycling them in and out every week. But we got tired of the same stirfrys, soups, and tacos when we ate them over and over again.
The only thing that consistently works for us, our diets, and our budget is the old-fashioned method of sitting down once a week, pulling out all the cookbooks and food blogs, and creating a menu from scratch. Then going to the grocery store, and buying only what is on the list.
While I might not enjoy the act of meal planning, I do love serving new and nutritious meals that make my husband excited every day, I love feeling clever when I can use up that last bit of chicken or broccoli in the fridge before it goes bad, and one of the most best things I can do for both our budget and our health is meal plan effectively. When I make a good meal plan it cuts down our grocery budget, fuels us for the rest of the week, and keeps us out of the drive thru line. In fact, meal planning is one of the most important gifts I can give my family.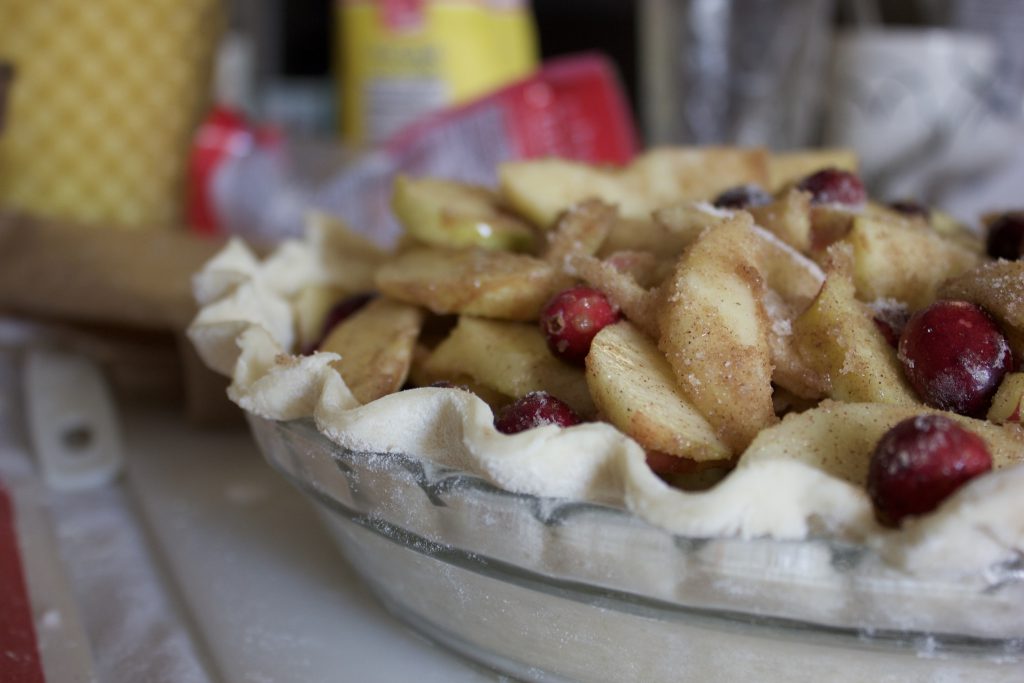 I try to keep our recipes frugal, healthy, and easy (because I've got a five-month-old and don't have hours to cook any longer). I, also, try to sneak in liver about once a week, eat 1-2 vegetarian meals (that will still satisfy my meat-loving husband), and since I cook one whole chicken a week I try to stretch that into as many meals as I can. You can see why it is hard for me to simply subscribe to a meal planning service, ha ha!
The Tortilla That Changed Everything
This past weekend, when I was sipping some iced coffee and grocery shopping by myself (ah, the bliss!), I was comparing prices on the various types of cheeses when my gaze fell upon a package of uncooked tortillas. I remembered seeing a few people heartily recommend them in a Facebook group I'm a part of, and so I abandoned the cheese, and studied the tortillas instead. They had only five ingredients, were whole wheat, and cost only a bit over three dollars for 18 tortillas. Fairly healthy, inexpensive, and delicious? I tossed them in my cart, unaware of the profound impact they would have on my weekend, and my life (ha ha!).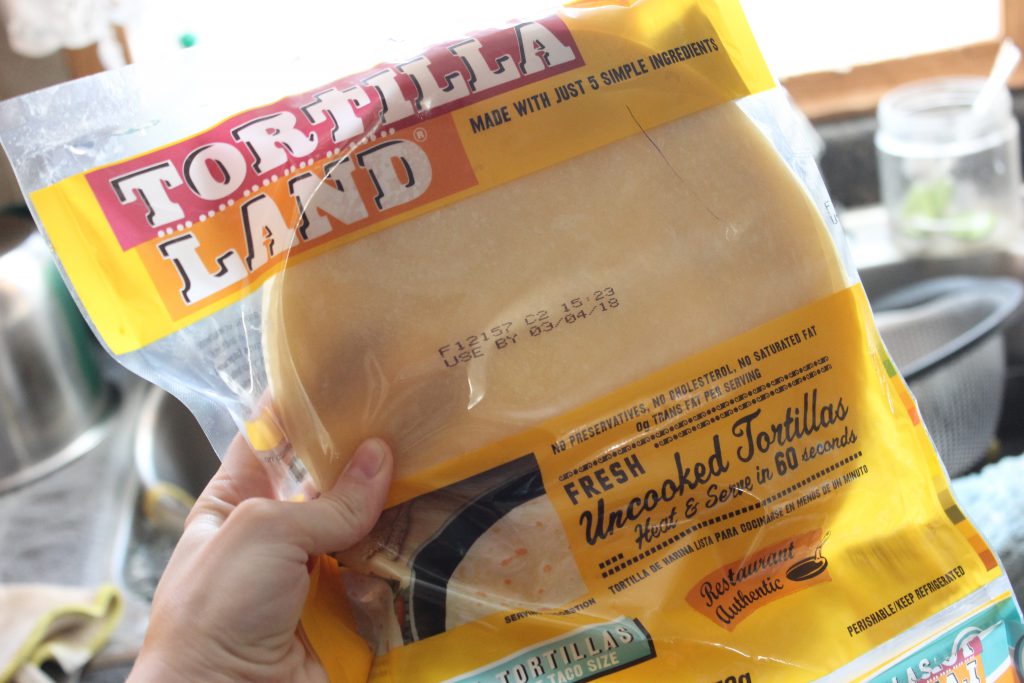 Later in the day I made some chicken tacos, and pulled the uncooked tortillas out of the fridge. I tossed one in my handy cast iron skillet and watched as it puffed up, and turned brown. I made about half a dozen, and then we sat down for supper. You guys, the tortillas were out of this world good. They tasted homemade, they looked homemade, but they weren't homemade. I usually like to make everything from scratch, but I think in this case I will leave it to the tortilla makers. Oh yum.
The next day, I heard some rustling in the kitchen. My hubby had pulled out the tortillas, and was warming them up. He then slathered one with butter and honey, rolled it up, and brought it to me with a cup of milk. I don't think I've ever loved him more than that moment. It was so good. I promptly asked him for three more.
So if you find yourself in the cheese section reading labels, you might want to glance around and look for the uncooked tortillas. Then put three (or four) packages in your cart. You'll be glad you did.
This Week's Meal Plan
Main Dishes and Sides
Chicken Tacos with Slaw
Lo Mein 

(I made this for the first time this past weekend, and we both loved it so much that I promptly made a double batch for hubby's lunches. It is soo yummy!)

Turmeric Soup with biscuits
Meatloaf 

(

Th

is is my favorite way to sneak in some liver. I've made this recipe more than a dozen times in the last year or two. I love making it in the summer when I have all the fresh herbs in my garden to use, but it tastes so good in the winter too). 
Cheesy Beans and Rice
Pancakes and Sausage with Orange Julius
Spinach Artichoke Chicken with Rolls
Extras
What's on your meal plan this week?