So much of life is made up of the murky in-between. Those moments when we are forced to wait, like children in front of an ice cream truck on a warm summer day, our eyes filled with pleasures that are just beyond reach.
A lot has passed since I blogged on this sweet little corner of the internet. Warrior Man and I passed our finals with flying colors (much thanks to coffee, coffee drops, and prayer). Then three days after finals ended, I dropped him off at the airport so he could fly home to the place where flip-flops are called "slippers" and fresh mangoes are a given.
I drove him there in the infant hours of the morning, we shared a cup of coffee, and enacted some dramatic and truthful goodbyes–and then I climbed back into my car alone and drove home.
Since then, six weeks have passed. Six weeks of starting a new job (working as a Chiropractor's Assistant!) that I love, working long hours as an Assistant Director for a summer children's program, and trying to plan this wild and untamed beast we call a wedding.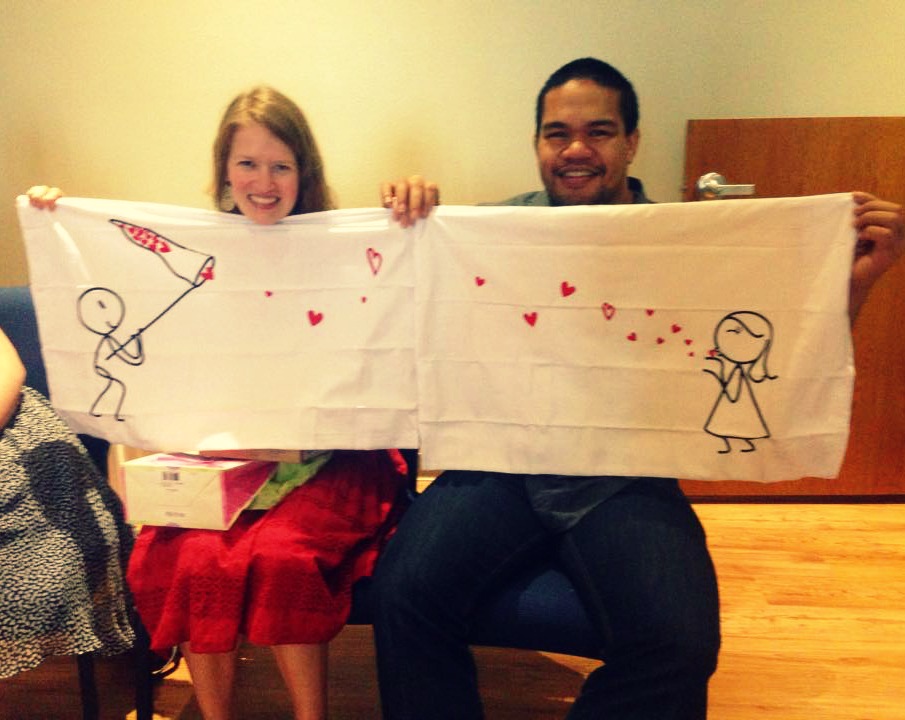 Throughout this separation I have tried very hard not to focus on the time, the hours, the minutes, the weeks, the months. I have tried to discipline myself to hold time loosely in the palm of my hand. I have studiously not looked at the gaping blank calendar.
The Lord has crafted our lives around the waiting. The very birth of you and I began after an incredible amount of waiting. Your mother had to endure nine months before she could see your face. Nine months of sickness, aches, and avoiding looking at the gaping calendar.
Waiting can be misery unless it is laced with the sweetness of anticipation.
And I know that this waiting is precious. Just as the waiting was precious when I waited for my Fella to appear in my life in the first place. Just as a pregnant woman waits with discomfort, but with the beauty of expectation. The birthing of hope.
This morning I took a little peek at the planner I have been avoiding, and noted that only 3.5 weeks remain before I am driving back to that same airport and picking my Fella up for the last time. Three and a half weeks! Huzzah!
I am hoping these next three weeks go by as quickly as possible.
Until then, I am holding time loosely in the palm of my hand, and hiding my calendar–for just a little while longer…