We were looking for a phone plan that was budget-friendly, included unlimited data, and was contract-free. Did such a thing exist?
For years my husband has been asking me if we could switch to a different phone company.
Back when we were newlyweds, I started researching budget-friendly phone plans, and I discovered Republic Wireless. At the time, we paid just $5-10 per line. They were a new company. We bought our own smart phones, and delighted in the fact that it was SO cheap compared to other companies!
We used Republic Wireless for five years, and then realized we'd outgrown it. My husband runs his own company, travels a lot for his job, and was increasingly frustrated by the dead spots he'd discover when he was out and about. It, also, wasn't as cheap as it used to be, especially when we started purchasing more data to cover Google Maps when we were traveling, and needed directions. Bit by bit our bill crept higher, and our needs for more data increased.
This past winter, I spent a considerable amount of time researching various phone companies.
My criteria was:
1. A budget-friendly phone plan. We were paying $40 a month + data purchases with RW. My budget was $50 for both phones or less.
2. A lot of data or unlimited (my husband listens to a ton of music, and uses Google Maps a lot while he's working)
3. Dependable phone network
4. No contract
After comparing many different plans, I finally stumbled upon Visible.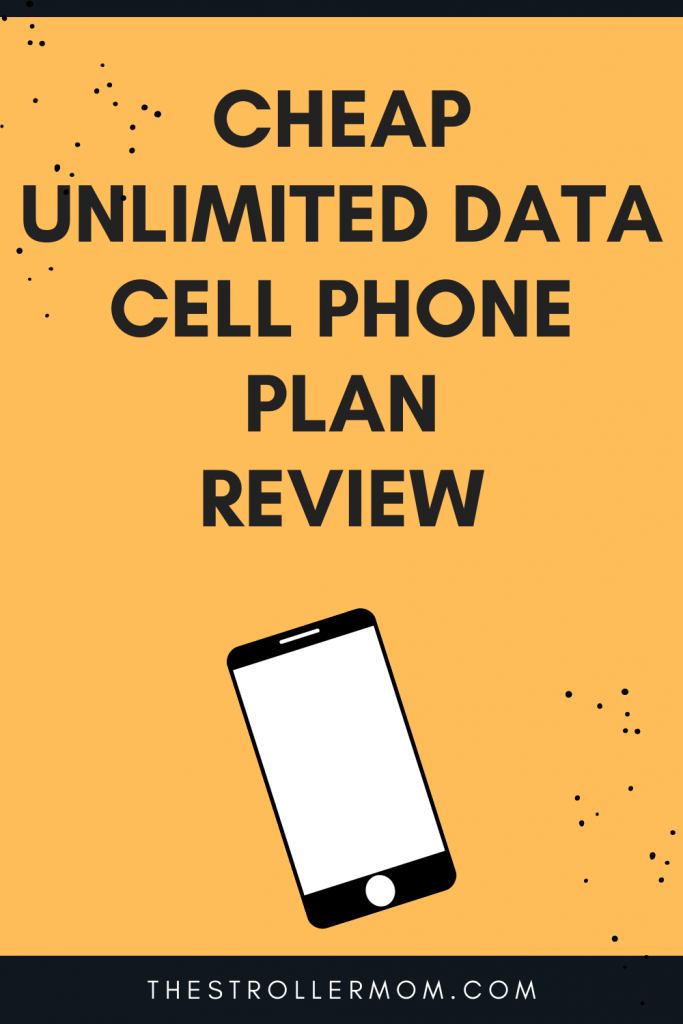 Visible felt too good to be true. It offered:
1. $25 per phone line if we joined a group of four people (the other two could be total strangers, we are all billed separately, and don't even know each other's names)
2. $100 gift card per line if we switched to Visible, and brought our own phones ($200 total!)
3. No contract
4. It's a verizon company, and when I asked around it seemed to have great coverage in our area.
Visible does offer a trade-in program for phones, but the phones they offered were cheap and not great quality. Neither of our old android phones were comparable with Visible, which was okay since my phone was having considerable problems already (turning off randomly, shattered screen, old, etc…). So we ordered two refurbished iPhones off of Amazon (they were the same price as some androids, and we wanted to try the iPhone!), waited until a week before the end of our billing cycle with RW, and made the switch.
My Review of Visible: The Good, The Bad, The Ugly
The Good:
We've now had Visible for several months, and we LOVE it. We've traveled half a dozen times since we switched, and we've never had a problem with coverage. No dead spots (unlike our old company). When we drove from Nebraska to Texas multiple times we'd use the free hot spot included with our plans. I could run a laptop, another phone, and my own phone on the same hot spot. Amazing! Google Maps, of course, works great and it is such a relief to know we don't have to hunt down free wifi when we get lost.
I honestly feel so lucky to be able to have unlimited data for both of our phones + hot spots for $50/month total! Such a great deal.
The Bad:
The switch didn't go over very seamlessly, I am sad to say. It took about 2-3 days to get our phones fully switched over, and I spent a good amount of time on the online chat with Visible to get everything worked out.
They can switch you over without sending you a sim card, which sounds great, and worked for my husband's phone, but never worked for mine (even though we have the same type of phone). It took days of trying all sorts of things before Visible finally just sent me a SIM card, and then my phone worked perfectly. But it was very frustrating trying to get everything figured out!
The Ugly:
I am not super impressed with Visible's customer service. I spent hours of my time on online chat (they don't have a phone number you can call), and had less than awesome help. It was frustrating to be told one thing by one person, and the next day another thing by another person.
I found a few things helped: live chat early in the morning so there wasn't a huge wait, asking for a case number, and insisting they get an expert to help me. Once I did all three things, we got things figured out pretty quickly.
Are We Sticking with Visible?
Even though I am not super impressed with their customer service, at the end of the day they did get me switched over, and give me a $60 credit on my account for the struggle (in addition to the $200 Amazon gift card we got for switching).
The coverage + unlimited data + hot spots work incredibly well! I am super satisfied with our experience so far, and am so glad I found them.
I feel pretty clever to have found this company, and super excited to have a better phone company and less issues with phone calls!
Are you interested in joining Visible? Use my referral code 3ndMJC and/or join our Party Plan to get it for $25 per line every month instead of $40!
Questions? Leave them below!