Who's ready for an easy, and delicious granola bar recipe?
I've whipped up this recipe dozens of times over the past two years. It is my all-time favorite.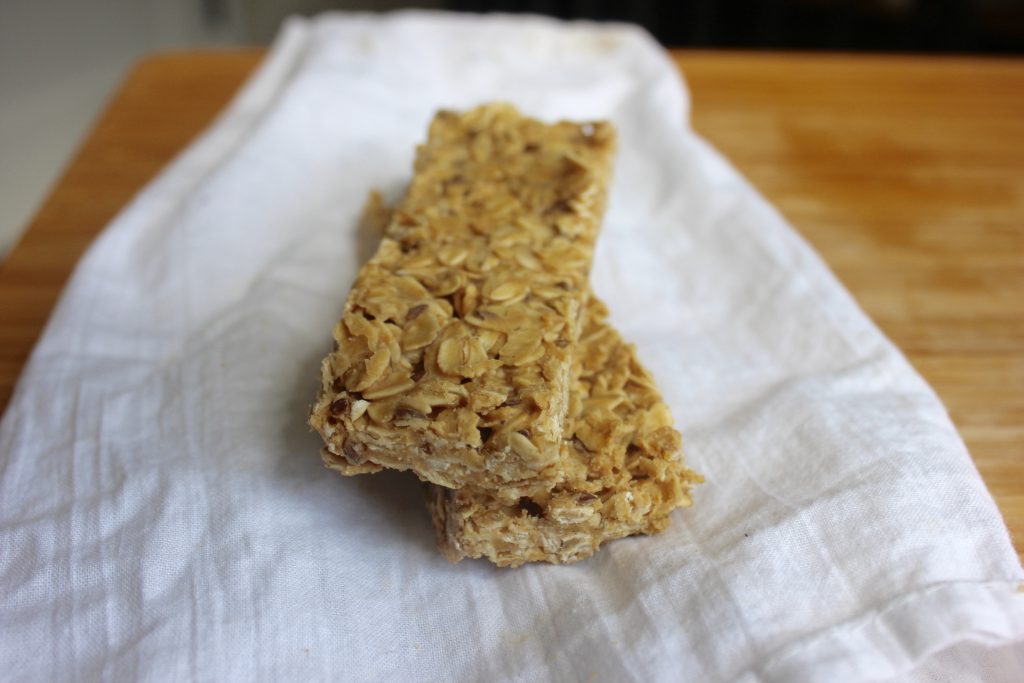 The Story Behind the Recipe
I discovered this recipe when I was searching for an easy, delicious gluten-free granola bar recipe. Ever since then, whenever the fancy would strike, I would hop on over to the blog that housed this recipe.
Imagine my shock and horror when I entered the link the other day, and realized that the blog no longer existed. The recipe had disappeared right into thin air. Poof!
Let this be a reminder to both you and me: if there is a recipe online that you LOVE don't rely on it being accessible. Print off a copy for yourself–or two!
Okay, public service announcement over.
Since I had made these granola bars o'er and o'er I was able to recreate the recipe in my own kitchen. Phew!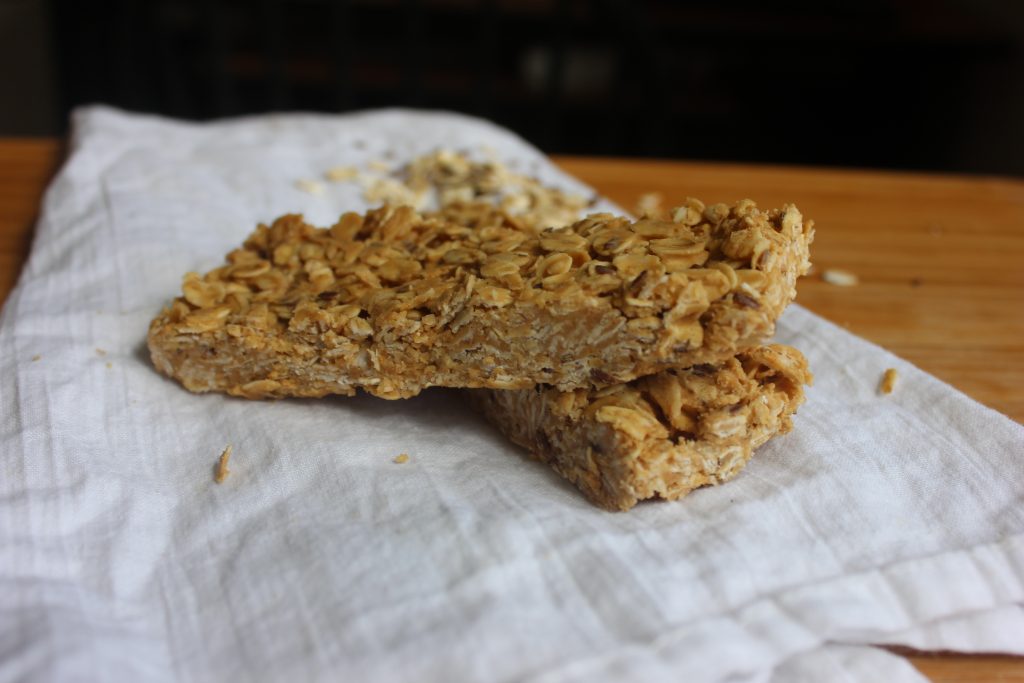 About This Recipe
I LOVE these granola bars. They are rich, and satisfying. They are packed with healthy fats. They are easily customizable to your family's dietary preferences.
They do melt easily. I highly recommend that you cut them in bars, and keep them in a covered dish in the fridge. Then eat them straight from the fridge. Since they mainly consist of peanut butter, and coconut oil they get soft when warm. I have packed them in lunches, and I don't mind eating a gooey oatmeal/peanut butter granola bar, but they definitely are better cold.
You can easily change this recipe to your taste! Add more honey if you want them sweeter (the original recipe called for 2/3 c honey, but I only use 1 T), throw in chocolate when you are melting the peanut butter and oil for a special treat. Toss in add-ins such as shredded coconut (my fave), chia seeds, flaxseeds or chopped nuts. Have fun with it!
Alright, enough chatter. Let's get to that recipe.
Here ya go! Enjoy!
Peanut Butter Granola Bars (Gluten-free!)
Author:
Bethany Lotulelei
Prep time:
Cook time:
Total time:
Ingredients
⅔ c Coconut Oil
1 c Peanut Butter
1 T Honey
3 c Rolled Oats
⅓ c Flaxseed, chia seeds, coconut flakes or mini chocolate chips (optional)
Instructions
Melt together coconut oil, peanut butter, and honey in a pan on the stove on medium heat. Stir frequently. When melted, remove from heat.
Pour the oil/peanut butter/honey mixture over the oats, and stir to combine.
Mix in any additional ingredients you desire.
Spread in a 9x13 pan, and place in the fridge until solid.
Cut into bars, and store in the fridge.

What's your go-to snack these days?