This past weekend, hubs and I took a weekend away.
We were house sitting for my parents while they were on a trip. We were, in fact, not only house sitting, but also pig sitting, puppy sitting, chicken/duck/goose/chick sitting, and plant sitting. To say we received a good amount of animal therapy is an understatement.
We spent the most amount of time with my family's new rough collie puppy. She went everywhere with us for the weekend. We played with her, watched movies with her, took her on a few drives, and even slept with her beside us. It was, by all accounts, an idyllic couple of days full of puppy snuggles, walks in the country, and good food.
However, looking back on the weekend, we decided that puppy sitting was a bad, bad idea. Here's why…
Why You Should Never Puppy-Sit
Puppies do not like selfies. They loathe selfies. The world is full of too many delicious things to chew to spend the precious moments on selfies. If forced to take a selfie puppies will begin chewing on the closest item which might, perhaps, be your waist length hair.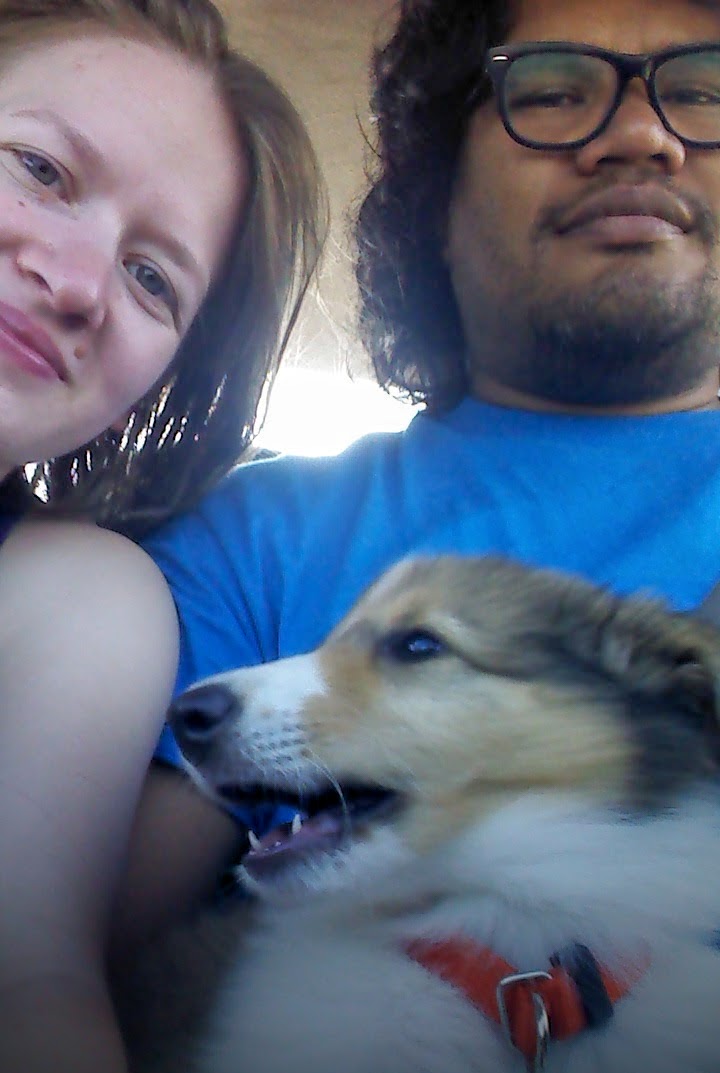 Puppies hog the air conditioning. As soon as you get home they will run straight to the vent, and plop down on it, because they think being covered with a thick layer of fur is enough reason to steal all the cool air.
Puppies are a hazard in the car. They will be such lively entertainment that will be next to impossible to pay attention to boring things such as, say, driving the car.
Puppies love to chew. They will grab a hold of your waist length hair, and pull on it with incredible force until you wrench it free. Husbands encourage this funny occurrence, much to your dismay. Do not, for any reason, fall asleep while puppy and husband are awake.
Puppies will dog your every stop (maybe that's where that term comes from in the first place?) once they decide they sort of, kind of like you they will give you their utmost attention, and never leave your side be you in the garden, in the kitchen, or in the bathroom. Sure it looks cute, but you will become even more attached to puppy which will lead to much sadness later.
Puppies demand play as their right. They will not put up with any lame excuses such as you are making lunch, or finishing up a blog post or sleeping because it is twelve o'clock at night. Play is serious business for puppies, and they will not be put off.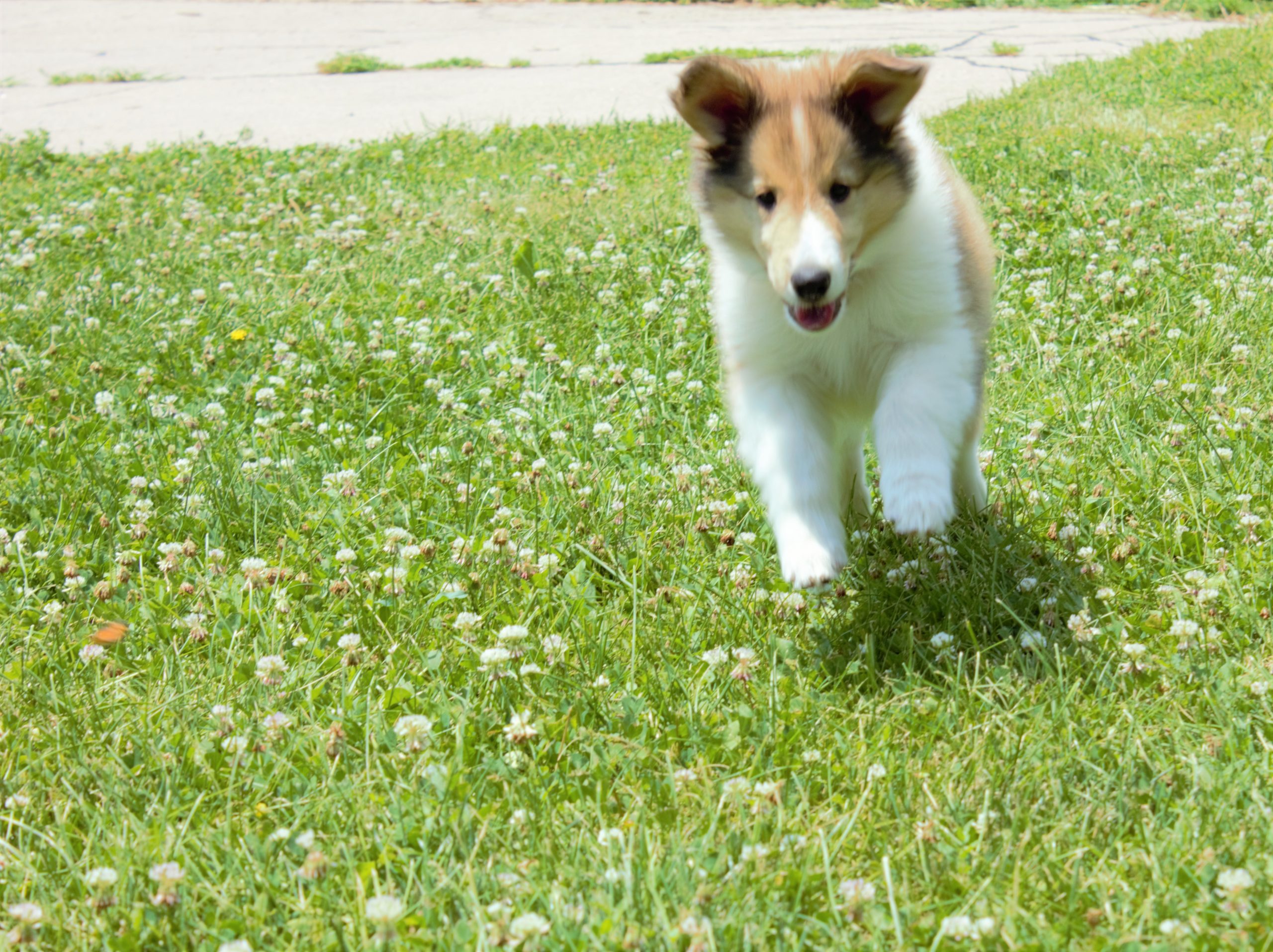 Puppies will take your husband's attention. They will weasel their way into his big ol' heart and pretty soon he will be incredibly fond of them, and accept them into his clan. They will become his new napping partner.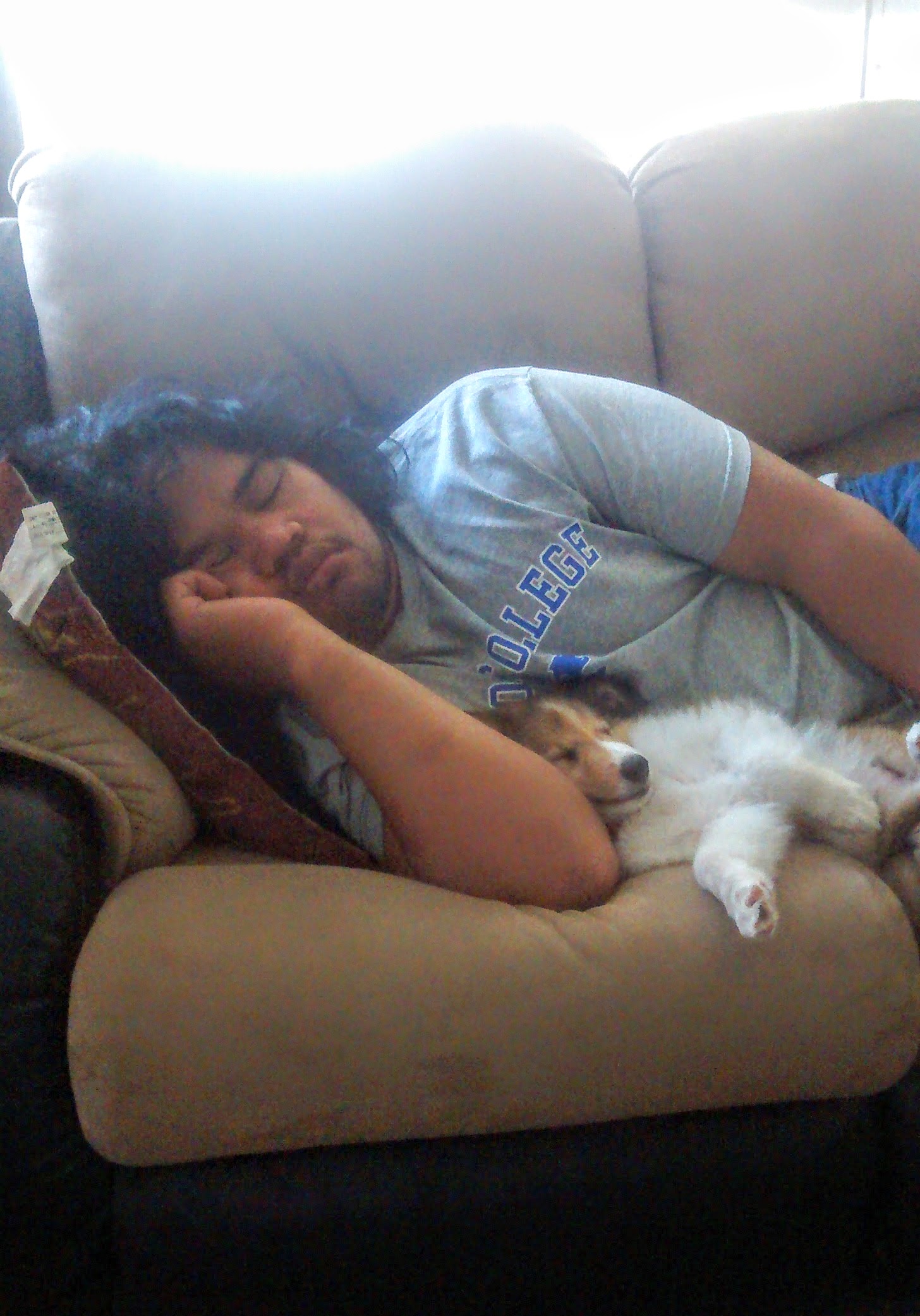 Puppies will have to be rescued from the cats. Again, and again. Because puppies are so very curious, and friendly. And cats are not. Puppies will charge up to cats and demand friendship, and cats will snarl and give all sorts of warnings that puppies will foolishly ignore, because puppies, just like James Taylor, just want to shower the people they love with love. And one of those peoples are cats.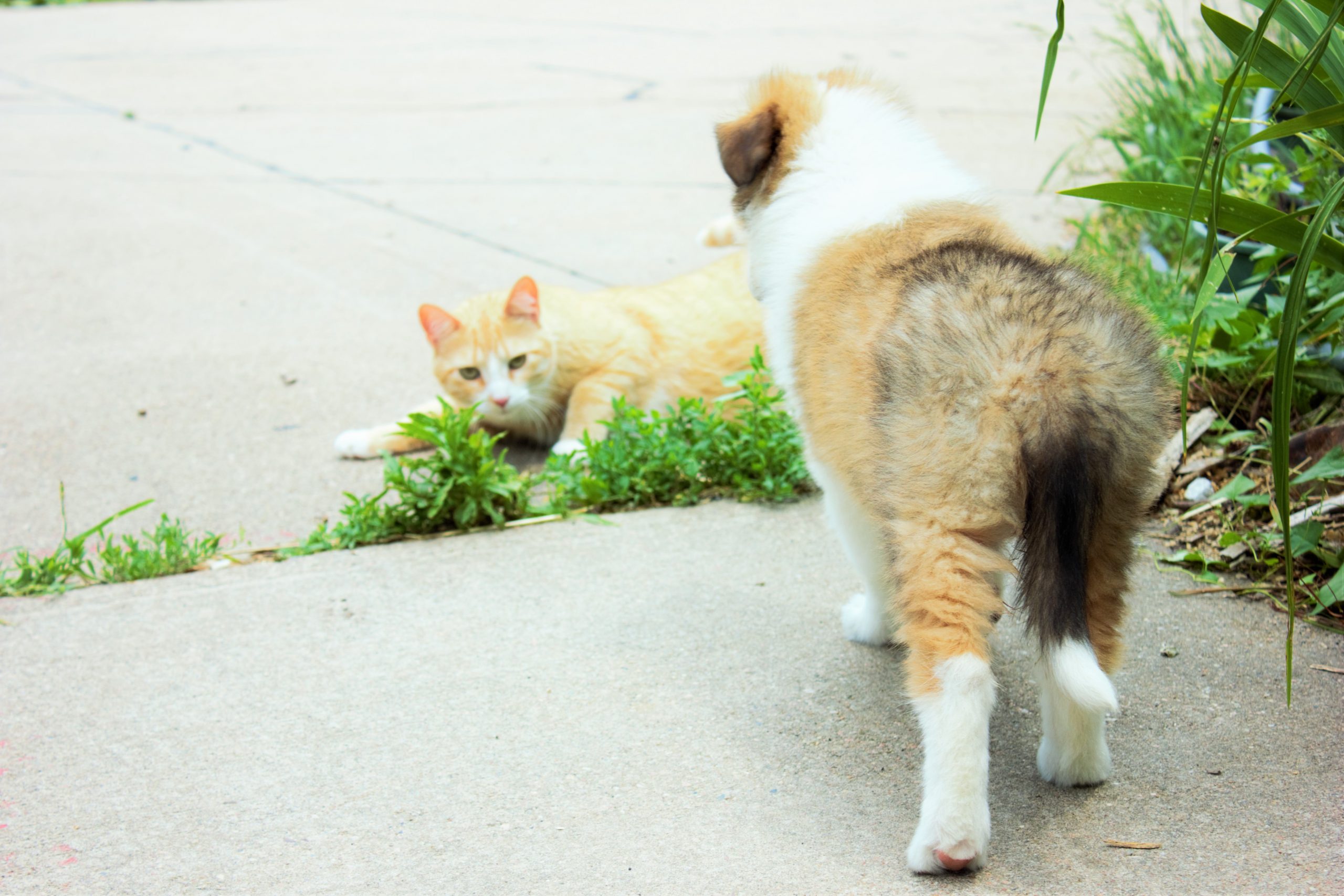 Puppies will yelp piteously when you put them in their kennel when you are leaving them after bonding with them for a weekend. They will yelp, and you will feel sad because you want to bring puppy home with you.
Puppies make the day after you puppy sat them feel rather boring and lifeless indeed. And you will resent the apartment that bars puppies from your life, and you will make plans instantly to move somewhere that allows all good things, like puppies.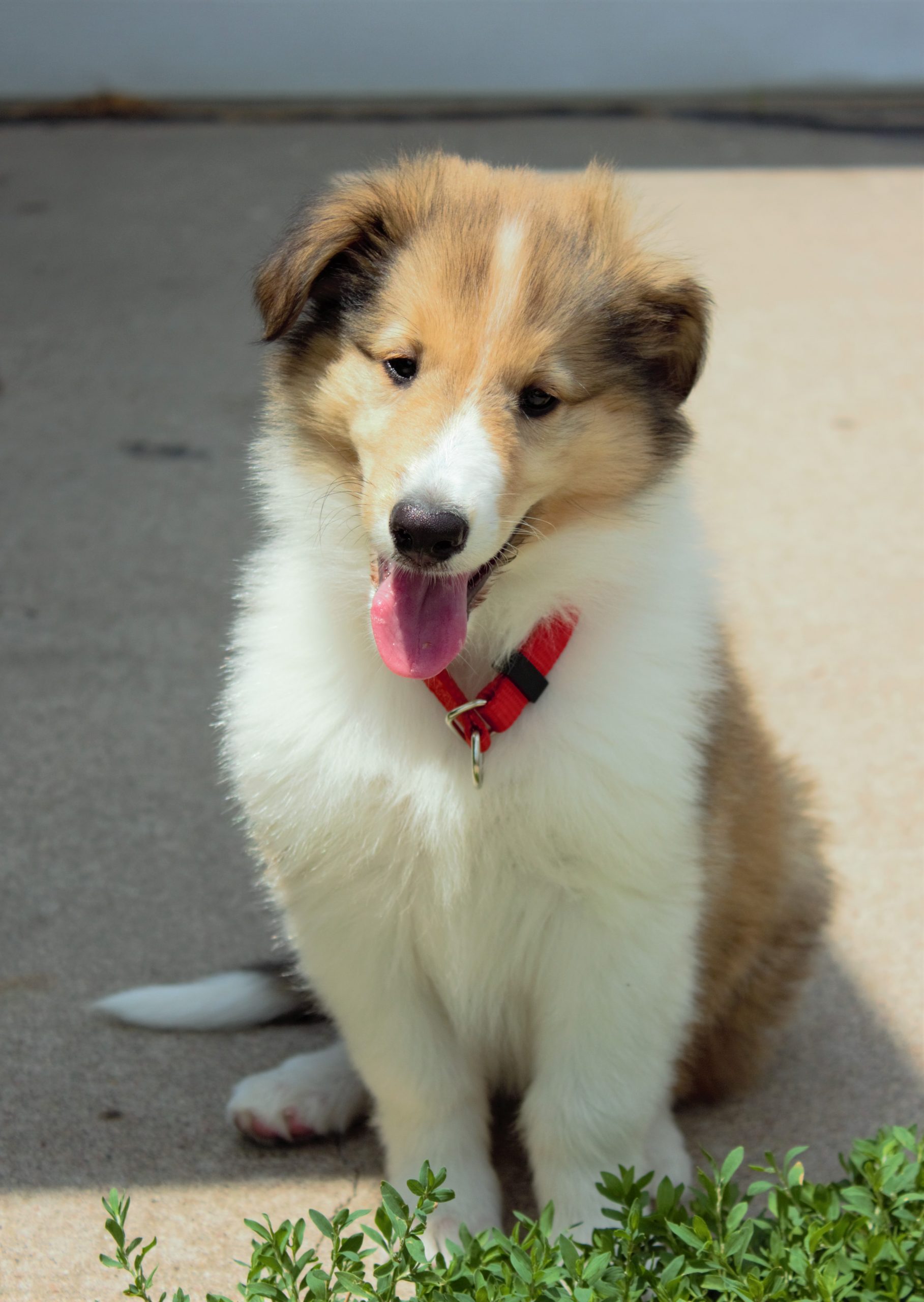 Don't ever puppy-sit. Heed my warning. They will crawl their way into your heart, and refuse to leave. Now I am off to go look at puppy pictures. Sniff.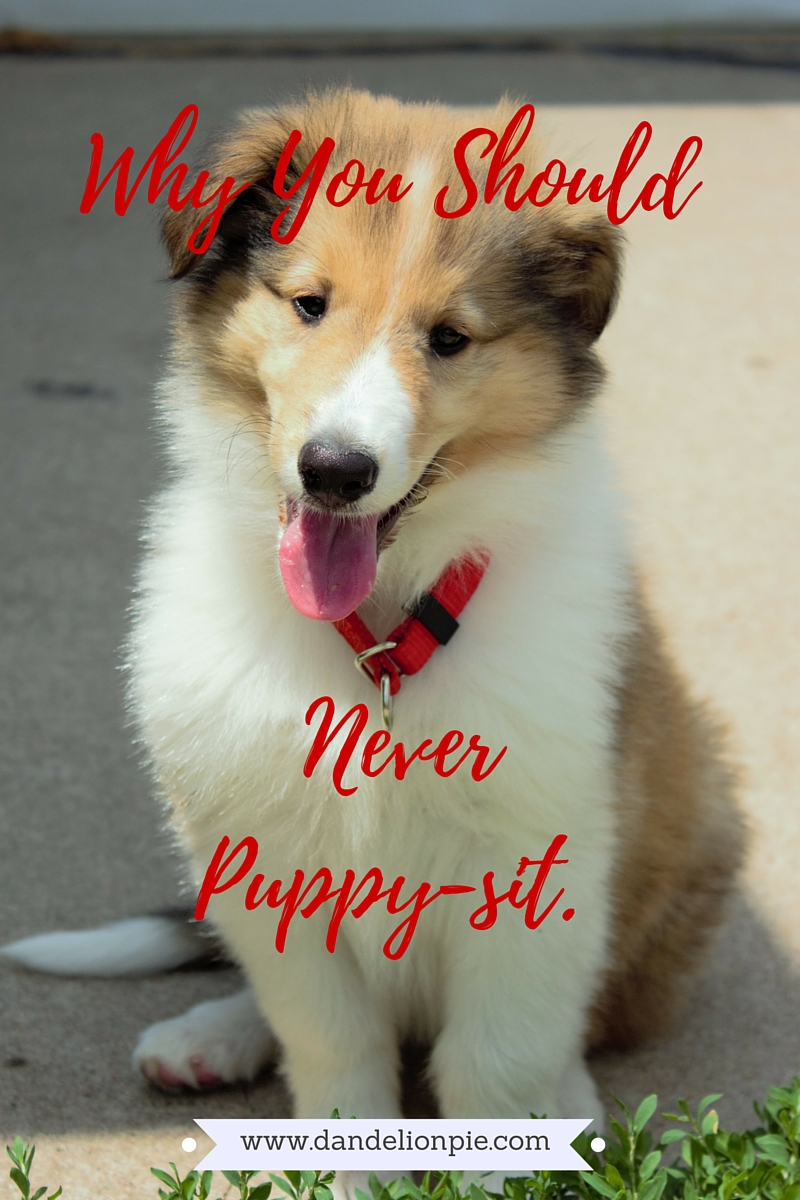 Do you have a puppy or a dog?