As I checked out the groceries, I watched the number rise higher and higher. I had hoped to spend $75. I had planned on spending $100. And here I was, spending $150.
We eat a lot of good food. We buy a lot of chicken, meat, cheese, veggies, and fruit. I make my own bread, so we buy copious amounts of flour and yeast. Oh and don't forget the rice, pasta, and tomatoes.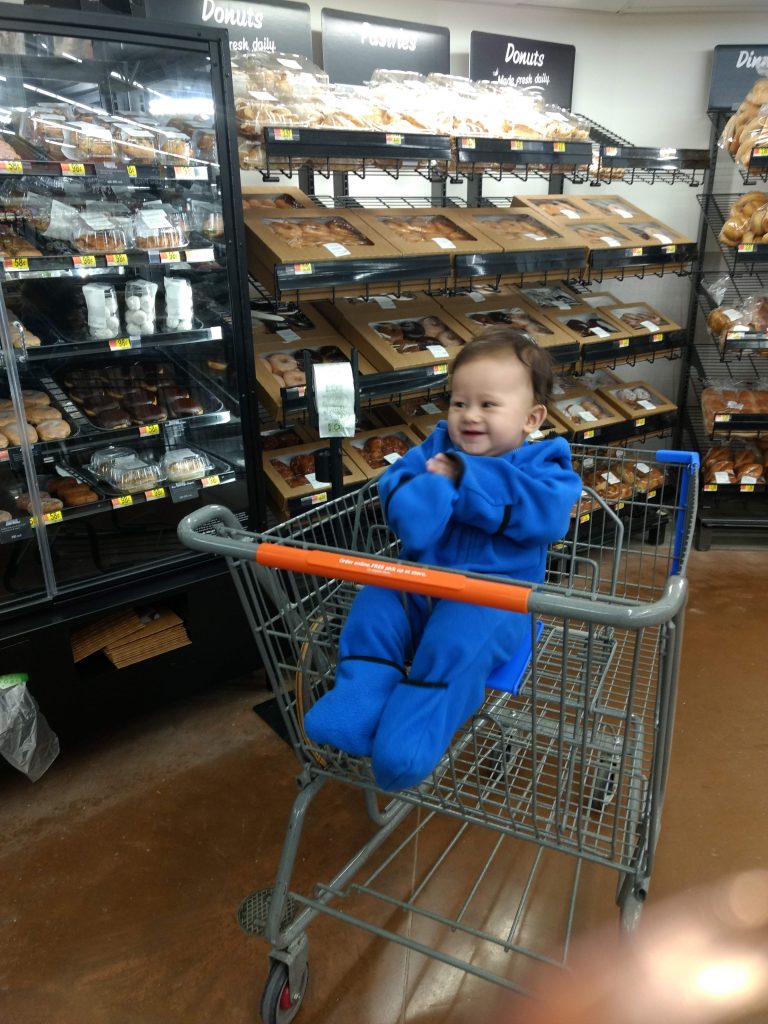 I don't mind spending money on food, I figure we either spend money on good food or we'll spend money on doctor's bills from eating ramen ten times in a row. So, food it is. But lately, my grocery bill has crept higher and higher, and I've been doing a lot of thinking about how I can cut it down without losing out on the quality of food that we purchase.
The Challenge
So, this month, I've decided to enlist YOU my sweet readers to keep me accountable. I am going to spend $75 a week on food, and I'll be reporting in weekly with what I purchased, and what meals I am going to make with said purchases.
The Groceries
Ready for a peek into my grocery cart from this past week? Here we go!
I purchased:
A large bag of meatballs $12.13
Frozen blueberries $2.47
Hot dog buns $2.24
5 lbs of rice $4.48
A big tub of potato salad $5.94
Spaghetti sauce $2.92
Mustard $1.00
Limes $1.44
Cream cheese $1.46
Milk $3.88
Bagels $1.52
Boneless/skinless chicken thighs $8.84
Large package of pork chops $11.51
Large package of brats $8.47
Total: $71.20
We had a lot of leftover veggies, and fruit in the fridge. So I was mostly stocking up on meats, and a few condiments. We, also, had some family visiting so we were planning a big bbq (thus the pork chops, brats, potato salad, etc…)
What Helped
I've tried various experiments to figure out how to better stick to my budget. We live in a small town with only a Wal-Mart, and a tiny local grocery store. Those are our only options. I wish we had Wal-Mart Grocery Pick-up, because when we lived in Texas for a few months, I found that I could easily stick to my budget using the app! I loved being able to add things and subtract things from my virtual cart, and be able to see exactly what it would cost before ordering. But, alas, it hasn't come to our local vicinity yet.
I've also tried using cash, via Dave Ramsey, but it just didn't help me stick to the budget.
So, this week, here is what helped me the most:
Only having about twenty minutes to shop. I went grocery shopping with only about a half hour to spare. So I zipped and zagged around the store as fast as I could.
Using a tiny cart. I chose one of the little carts, and though it might have been groaning by the time I pulled up to the check out, it definitely helped me curb my purchases.
Next week, I will add in another strategy or two. Every week, I hope to tweak what I do to make sticking to a budget even easier!
The Meals
This past week, I made:
Spaghetti and Meatballs
Brats + Tater Tots
Pork chops, rice, and broccoli
Pancakes and Eggs
Chicken tacos
Grilled pork chops + brats + potato salad and apples (for the bbq)
What will I purchase next week? Check back to find out!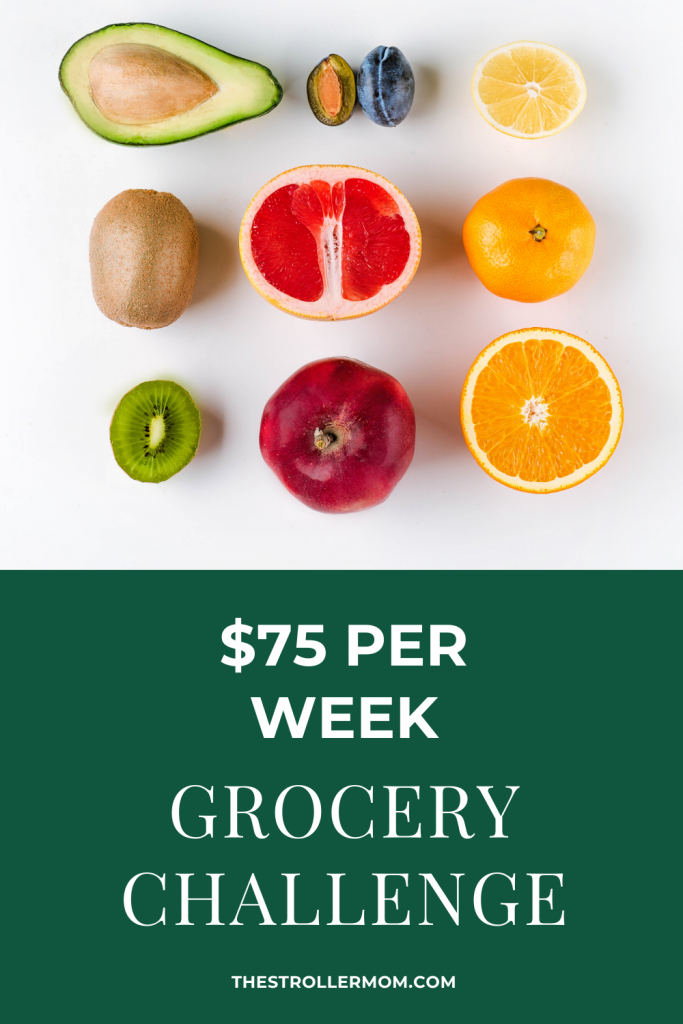 Do you struggle to stick to your food budget?