We're five months into this motherhood gig, and I'm slowly rebuilding.
Those early days of motherhood are so blurry—when I look back I just see a hurting woman, staring down at her wise-eyed baby boy, in a dark apartment. The days ran together: August became September and September became the first snow fall. I remember long nights sitting in my overstuffed recliner, nursing baby boy for hours, and staring at the flickering screen of our tv while my hubby slept for work in the next room. I remember being more exhausted, overwhelmed, and lonely at moments than I could have imagined. I remember sharp words I said to my sweet husband. Weeks passed before I even set foot outside, and when I did the late days of summer had turned into the chilly days of winter.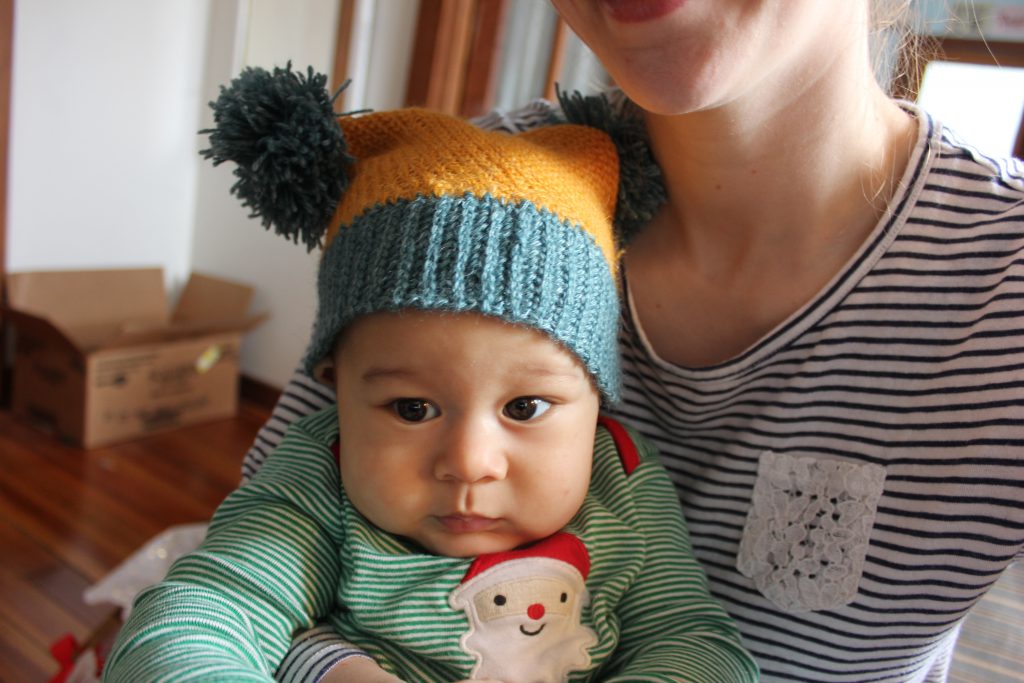 I told Saia the other day, that Gideon has been through about five versions of himself in his short life—from the quiet and wise newborn, to the pointy-chinned little guy who shyly smiled a few times a day, to the roly-poly rambunctious baby he is now who can't keep himself from smiling at everybody who crosses his path.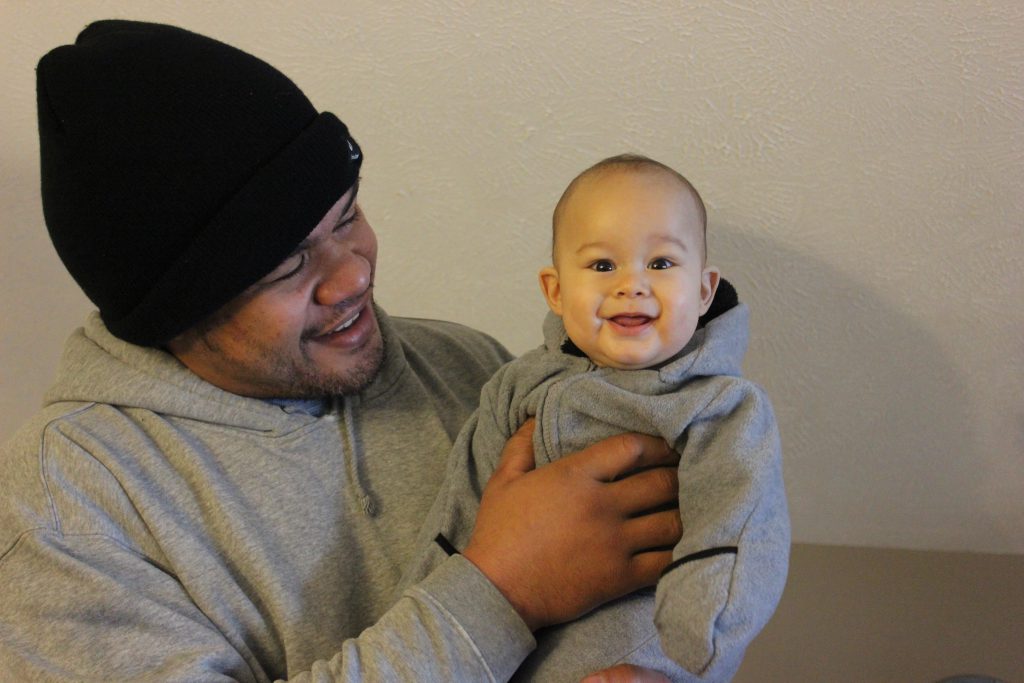 I realized, with surprise, that I, too, have been through many versions of myself since I birthed him. I didn't just birth my firstborn son, but also birthed a new me. I was the hurting, healing woman who needed people to help her sit up, and take a shower. I was the tentative new mother who slowly trudged a few blocks pushing my eight-pound baby in his stroller to get a cup of coffee, every sense alert. I was the anxious protector of my child, who saw danger in every stranger's eyes, didn't want to trust him to anyone, and wished to stay inside forever, and now I am the bright-eyed young mother who is slowly venturing out without baby.
In some ways, I feel like I just woke up from a long sleep. Months of sleep deprivation left me feeling hollow and empty, and now that I am consistently getting a bit more sleep, all that energy I missed throughout those months has come back with a vengeance, as if my body was just biding its time until it had the nourishment of sleep to spring forth. I am attempting to refuel this mind of mine with food, from reading books to making dates with friends to working on our podcast. I am reading more than I have in years. I am listening to audiobooks as I bounce, play with, and sing to my baby boy. After so many months of not having the energy or inclination to do anything more than the full-time job of newborn care, I am ready to regain a bit of ground. Knowing that I will be a better mother to Gideon when I am stewarding myself well.
Motherhood has made everything else feel easier and exquisitely more precious.
Being at home full-time has me feeling giddy about the simplest things. I get overjoyed by a coffee date with a friend sans baby, I love bringing Gideon to family events where he is passed around, I have been dejunking our apartment with a vengeance unmatched by anything other than those nesting months when I was pregnant. With every box of stuff I rid from our apartment I feel like I can breathe easier.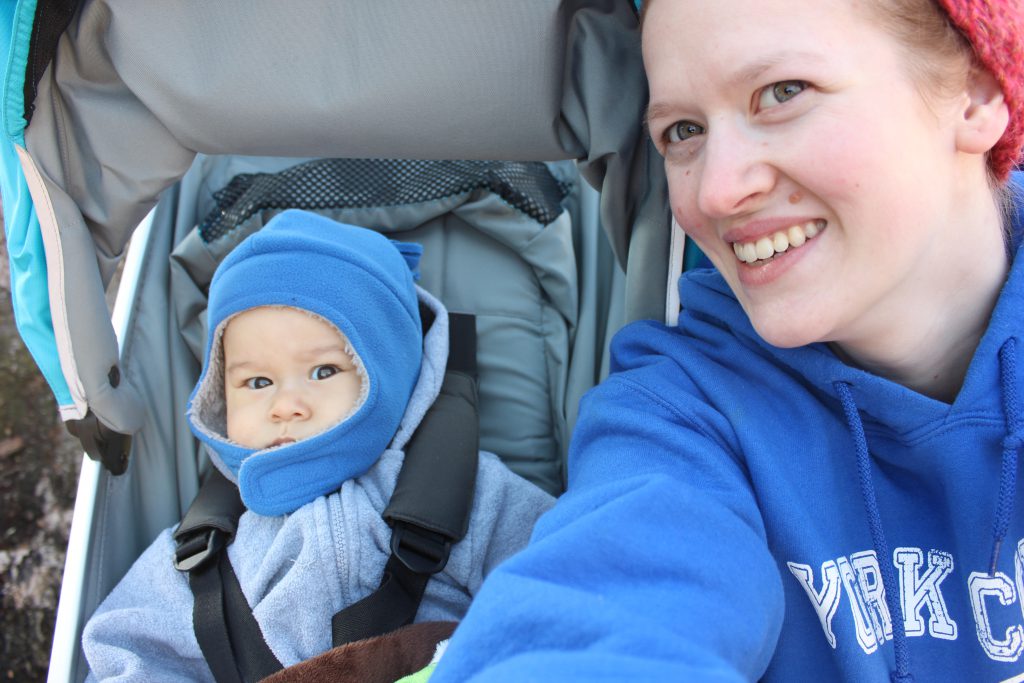 My free time is now limited, and since it is a precious resource I have been mindfully rebuilding every minute of my day. I no longer want to use those few precious moments for anything other than important work. Every day that might look different, some days precious work is doing a sink full of dishes, others it is buckling down and paying a slew of bills. But I am extremely conscious of my decisions, weighing the pros and cons before I devote a minute of my time to any particular activity.
Hubs and I, after talking about doing things for years, have finally started taking daily steps to make those things happen. Every day feels like a new chance to gain a bit of ground, a new curiosity to discover, a new fear to smash.
I have been looking lately at "Mama Bear" necklaces. Because more than anything else motherhood has made me feel brave. I now have a little one to protect, and there is nothing I take more seriously. I am working on easing back on my smiling, people-pleasing ways, and, where it counts, stand up for the things I know are true. I am the only mama this baby boy will ever have, and that responsibility has me wanting to seize every day, and build a life for our family that will nourish, protect, and inspire him.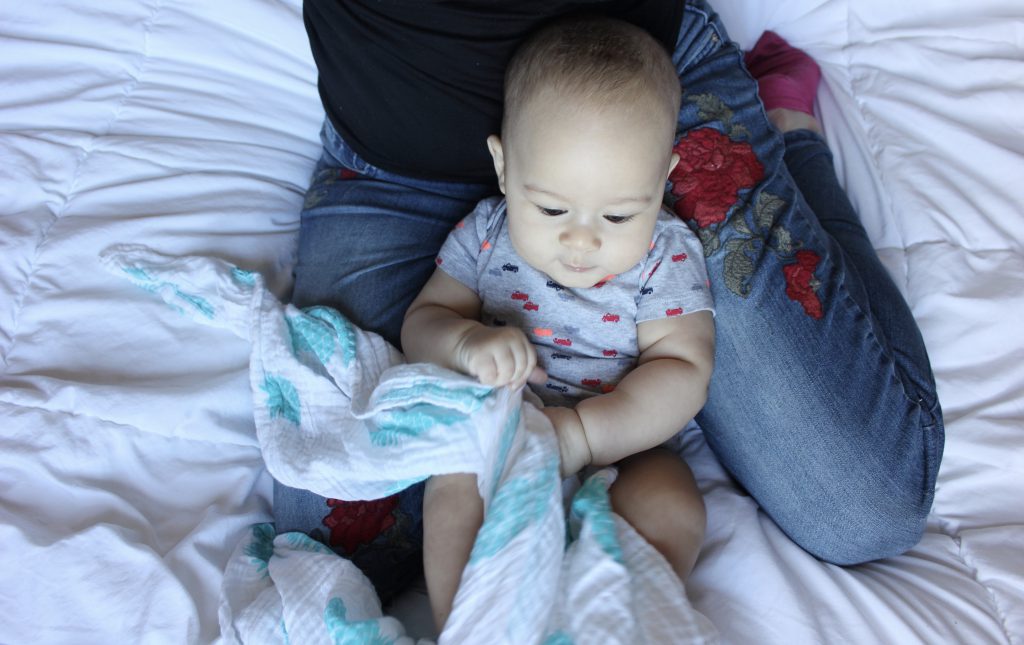 Motherhood has done more for me than just about anything else in my life. When I look at my baby boy I am racked with feelings of love and fear—hoping that I can protect him from as much ill as possible. It has changed the way I see other parents, and it has changed the way I see my Lord.
When I birthed my baby boy I did more than give my husband and I our son, I did more than walk into a hospital pregnant and walk out (or get wheeled out, I did choose the wheelchair) with a baby. I entered that building as a daughter, a friend, a wife, but I exited a mother. With a heart full of all the love, fear, and resolve that it comes with. Motherhood is not for the faint of heart, but it is just about the best adventure I have ever been on.
I am mama, hear me roar.