Homemade Pico de Gallo, where've you been all my life?
Awhile back, I was thinking about my favorite Mexican restaurant, and how they served simple bean and cheese burritos with tons of toppings like pico de gallo, assorted salsas, and guac. The next time I was at Walmart, I picked up a container of pico de gallo, but it was colorless, watery, and sad. Determined to procure some good pico de gallo at all costs, I found a recipe online. I didn't feel like it had enough punch, so I added garlic, olive oil, and lots of lime juice.
I perfected this recipe a month ago, and since then, I've been making it 2-3x a week.
I think I've eaten my weight in pico de dallo, and I still crave it.
I serve it to my family throughout the week. We eat it in burrito bowls, on top of Chipotle Chicken, with chips, or on tacos. My hubby likes it so much he requested we keep a mason jar of it in the fridge at all times.
It is as easy as it is delicious, and I can throw it together even with two babies clinging to me! Yay! I love recipes like this!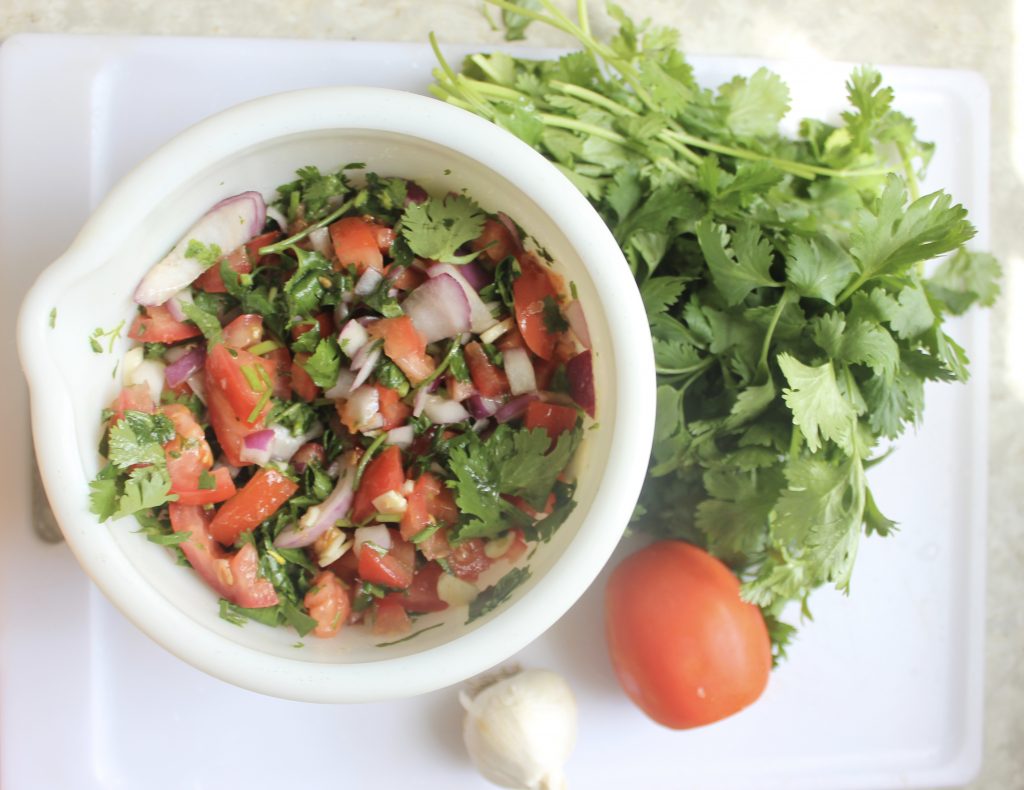 It's just so good.
What Does the Term "pico de gallo" Mean?
I was doing a little research on the term "pico de gallo", and according to the internet it means "rooster's beak", because people often eat it with their fingers (grabbing it with their fingers like a rooster pecks things with his beak, maybe?). If anyone has any further information on this, let me know in the comments!
I Can't Wait Until Tomato Season!
I can't imagine how delicious this recipe will taste when we have fresh tomatoes, onions, and cilantro from our garden! If you live somewhere with fresh limes, all the better!
But until then, I'm just buying bags full of roma tomatoes from the grocery store. They don't taste like real tomatoes, but then when you cover them with enough lime, olive oil, and salt they still taste pretty good.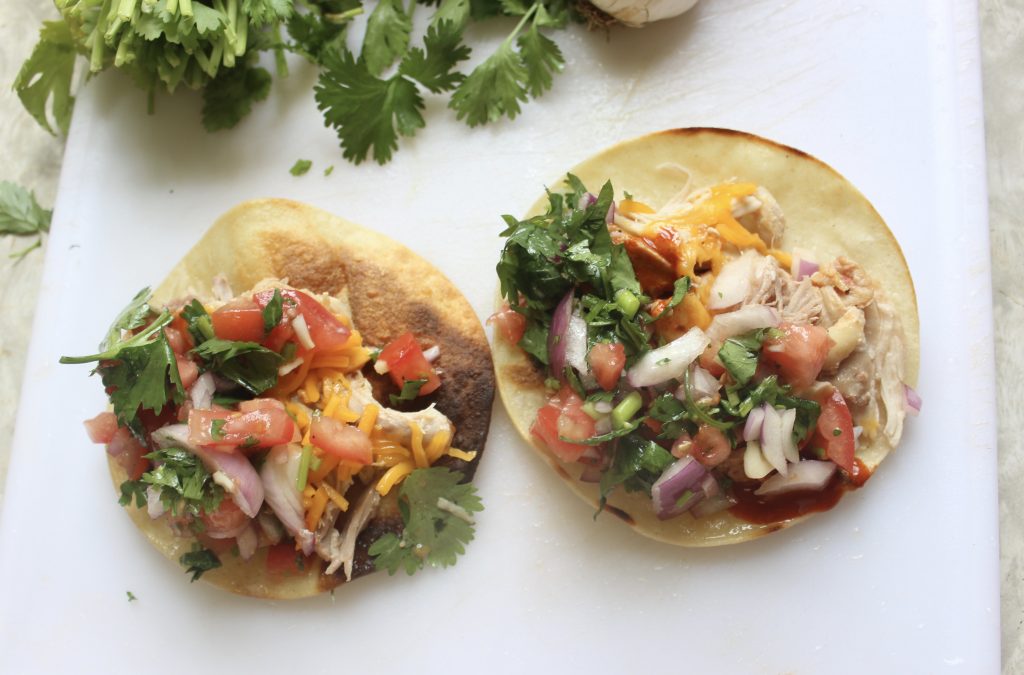 Put it on Tacos
This pico de gallo is SO good on tacos! I like to make a big batch of Salsa Chicken, put the meat on fried corn tortillas, and top that with cheese, hot sauce, and pico de gallo.
Yum, yum, and yum.
Look at that Pico de Gallo
I just couldn't stop taking glamour shots of the pico de gallo. It is as beautiful as it is delicious.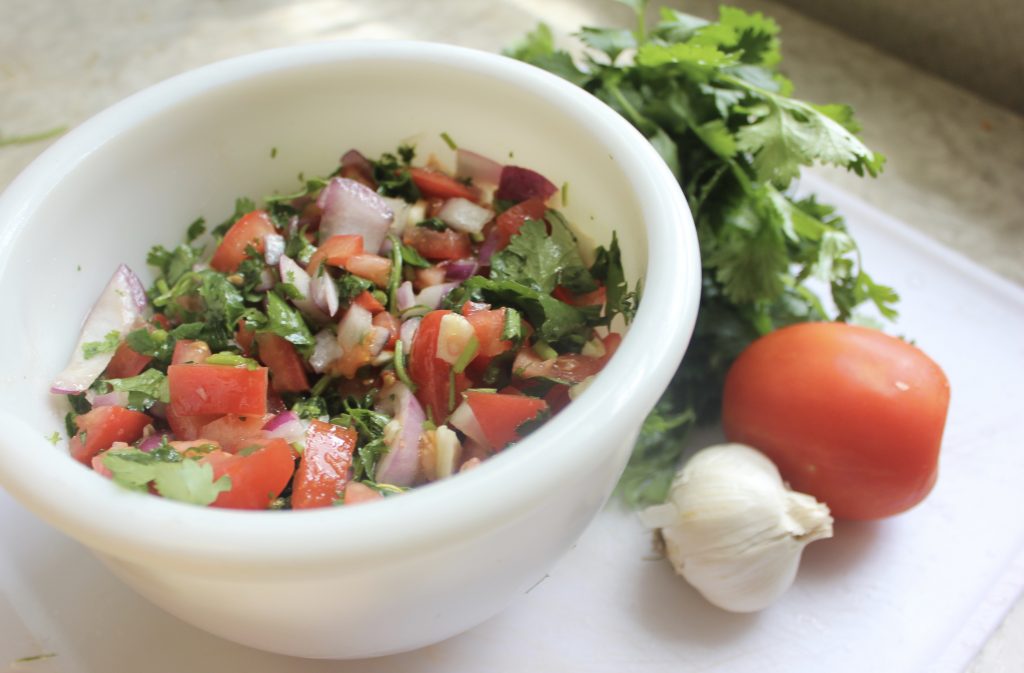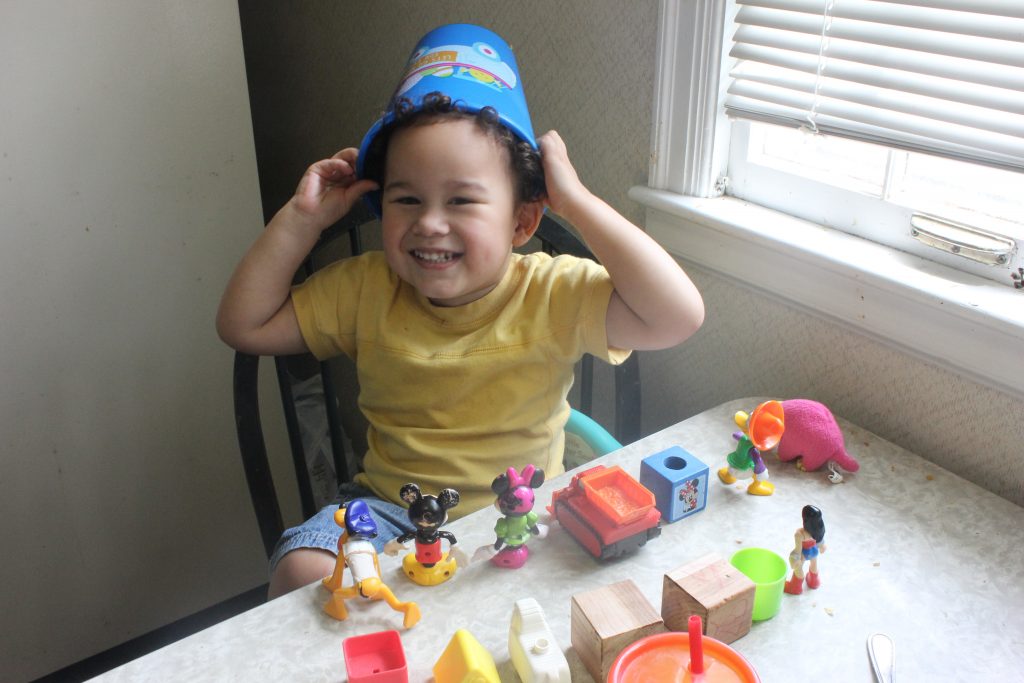 The Secret Formula
I want to let you in on a little secret: all you really need to know to make pico de gallo is to use equal parts chopped cilantro, onion, and tomato. Then add a little lime juice, and salt. That's it.
But for those of you who'd like a real recipe, here you go! Enjoy!

Easy Pico de Gallo Recipe
Author:
Bethany Lotulelei
Tangy, delicious pico de gallo!
Ingredients
1 c diced Tomatoes
1 c diced Cilantro
1 c diced Red Onions
2-3 cloves minced Garlic
2-3 T Olive Oil (or more to taste)
3-4 T fresh Lime Juice (or more to taste)
Salt to taste
Instructions
Dice the tomatoes, cilantro, and red onions.
Mince the garlic.
Stir dry ingredients together, and then add the wet ingredients.
Taste.
Add more olive oil, or lime juice or salt to taste.
Serve!
Like this recipe? Pin it for later!