Breastfeeding is tough for so many mamas.
My main concern about breastfeeding, was the fear that Gideon would have difficulties, since he came three weeks early. But much to my surprise (and relief!) he took to it like a fish to water, a bird to the sky, a rhinoceros to…um…? You get the idea.
Gideon has always been a natural at breastfeeding. His mama, on the other hand, struggled.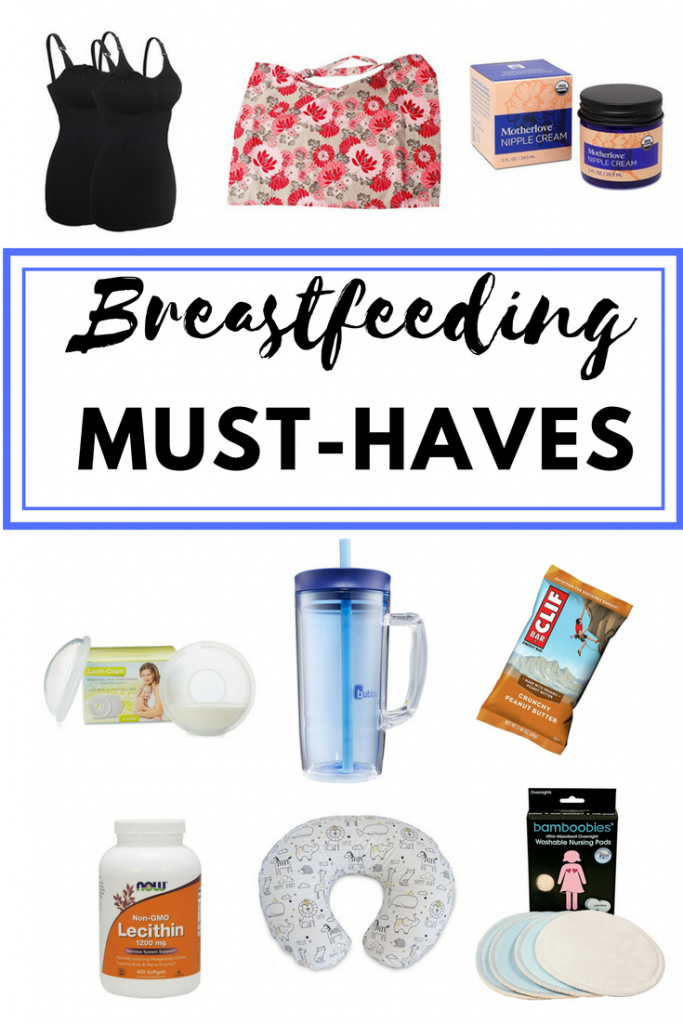 My Breastfeeding Journey
I love to research, and I spent hours upon hours reading about all things labor, delivery, and babies. But researching about breastfeeding never even occurred to me. A week or two before I had Gideon, my Mom suggested that I read a book about nursing, but I hadn't finished it yet when we rushed to the hospital to have him.
The first day of breastfeeding was great, he nursed like a champ from the first hour on, and I was so proud that he was such an eager eater. The lactation consultant checked up on me in the hospital, and I didn't have any questions for her, because I thought Gideon was doing so well! I smugly thought we had figured it out. But then in the middle of the second night, my husband had to comfort me as I broke down sobbing in despair over breastfeeding. I was so tired, my body was so sore from the C-section, and breastfeeding had suddenly become excruciatingly painful.
The next morning, I was desperate to learn what I was doing wrong. I requested the lactation consultant, she stopped by and taught me how to correctly hold baby, and latch him on. She kindly stayed with me until I began to get the hang of it. Later in the day, I also texted a plea of help to my Mom and she came in and helped me too.
I fed Gideon all day, and when lactation consultant came in, she was absolutely astounded. She said Gideon had gained 2.8 ounces the day before, and that was unheard of for a first-time mom! She said that usually they want to see the baby gaining weight on his fifth day with a first-time mom, and fourth day for a second-time mom, and Gideon had gained a lot of weight on day number two!! She had no problem signing off on us going home, and just chattered away about how amazed she was.
It felt really, really good to know that Gideon was getting all the nutrients he needed, but that didn't mean we had this breastfeeding thing figured out yet. It still really hurt, and continued to be very painful for several weeks.
I requested a pile of books three-feet high from the library, read posts about recommended products from other bloggers, and searched out answers to my problems. I ordered a bunch of items to help make breastfeeding easier, and I sent my Mom lots of anxious messages about breastfeeding as well.
Eventually, I got it all figured out, and it stopped hurting (thank goodness!!). It was definitely a tough introduction to breastfeeding, and I really wish I would have prepared myself better.
A little preparation–both in reading books, and buying helpful products–would have saved me a lot of pain! That's why I put together this handy list of all the products I have loved, and all the books that I wish I would've read beforehand.
What to bring to the hospital:
A Nursing Cover: I really, really wish I would have brought this to the hospital! I didn't even think about it. We had a lot of guests visit us, and the best I could do was prop up a pillow, and pray that I was covering up enough of me to be appropriate. Once I got home, I pulled out a nursing cover I'd picked up at a garage sale, it was so easy to use, and so helpful when we had visitors at home! Even though I have several nursing covers that I picked up at garage sales, covers like this one are by far my favorite, because they have a rigid neckline that holds the cloth away from my body, so I can easily peer down at Gideon. The other types of covers are really hard to handle, because I'm trying to position G, get him latched, and hold an annoying piece of fabric away from my body and his face.
Nipple Cream: the hospital did provide me with some lanolin, but if you prefer a different type of nipple cream (or want more control over the ingredients in the nipple cream) be sure to pack some of your own. Motherlove cream was recommended to me by another mama, and I've heard great things about Earth Mama Angel Baby's nipple cream as well.
A nursing pillow: I did bring this to the hospital, but I never used it! I really wish I would have! It makes breastfeeding so much more comfortable, and it would have been helpful in positioning baby so that he didn't hurt my incision.
A book about nursing: this was one of the few things that I grabbed when we rushed out the door to the hospital. Honestly, I didn't have any time to open it, I was too busy trying to get my body to work again after the C-section, and visiting with people who came to see us. But it would still be helpful to refer to, or look up breastfeeding positions to try.
Snacks: we were lucky enough to have family who gifted us snacks while we were there! But be sure to pack  a lot of snacks. Our hospital didn't have the best food in the world, and it usually took forever to get to us. Usually forty-five minutes, but one morning it took two hours from the time we ordered breakfast to the time it got to our room! You don't always have control over food, so be sure you pack lots of snacks such as Cliff bars, trail mix, and beef jerky!
Products that made breastfeeding SO much easier:
Coconut oil or Motherlove Nipple Cream: in the hospital I used the lanolin they provided–but once I got home, I switched over to using organic, unrefined coconut oil and Motherlove Nipple cream. Coconut oil is great, because it is safe for baby (so you don't have to wash it off), it is naturally anti-fungal, and even has been used to treat thrush! Motherlove is also very natural, and is extremely healing. Either one is a great choice!
Nursing pillow: this pillow quickly became my best friend! It made breastfeeding more comfy for both baby and I, let me multitask while baby ate, and protected my incision while it was healing. Later on, it can be used for baby's tummy time as well, or help prop baby up to a seated position.
Lecithin capsules: lecithin has been shown to help with engorgement, and prevent clogged milk ducts. I have the powder already, so I stir it into my water. But if I didn't have it, I would've ordered the capsules which would have been easier to take. I didn't struggle with either engorgement (after the first few days) or clogged ducts. Was that because of the lecithin? I don't know, but it certainly didn't hurt!
Lacti-Cups: breast milk is so precious. I soon realized that when I nursed Gideon on one side, I'd soak through a pad on the other. I really felt sad about all that wasted milk, so I ordered these cups. I slip a cup in, nurse Gideon on one side, and collect the milk that leaks out on the other. When I use these cups, I generally collect 4-6 ounces of milk a day! That is a lot of milk that was going to waste! I use these freezer bags, and now have a nice stash of breast milk in the freezer, just in case.
A large cup with a straw: breastfeeding mamas really need to make hydration a top priority to keep up their milk supply! I used the big cup from the hospital for months, until it started getting a bit grungy. I've been using another water bottle, but I think I am going to order one of these, because it holds so much more water than my water bottle! I love a tumbler with a straw rather than a traditional bottle.
Reusable nursing pads: I was gifted quite a few breast pads, and these are my favorite. They are so incredible soft, and very absorbent! I love them so much that I am going to order another set.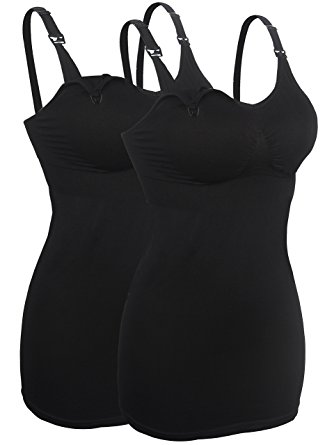 Nursing tank tops: I almost didn't order these, because they were pricier than what I would normally spend on a tank top (I usually grab tops at the $1 sale at Goodwill!), but I am so glad I took the chance. These are fabulous because they have a built-in bra, easily unsnap for quick breastfeeding, and are super duper soft. They are also really cute, which is a bonus!! I think I will wear them a lot even when I am no longer breastfeeding. They are very stretchy so you can wear them throughout pregnancy and into postpartum with ease!
A nursing cover-up with a rigid neckline: I picked up several different nursing covers, and this one is by far my absolute favorite! The reason I love it more than the others, is because it has a rigid neckline that makes it stand out from my body–so I can look down at Gideon, and have both hands to position him. The ones that don't have rigid necklines make it so hard to latch him on, wrangle the cover, and position him at the same time. Too stressful!
Books to Read: 
Breastfeeding is tough, but with the right products it's a lot easier! What helped you during your breastfeeding journey?