What's a girl to do when she LOVES Starbucks' Iced Lattes, but doesn't love the $5 price tag?
Drink a whole lot of coffee, and come up with a copycat recipe of her own!
This post may contain affiliate links.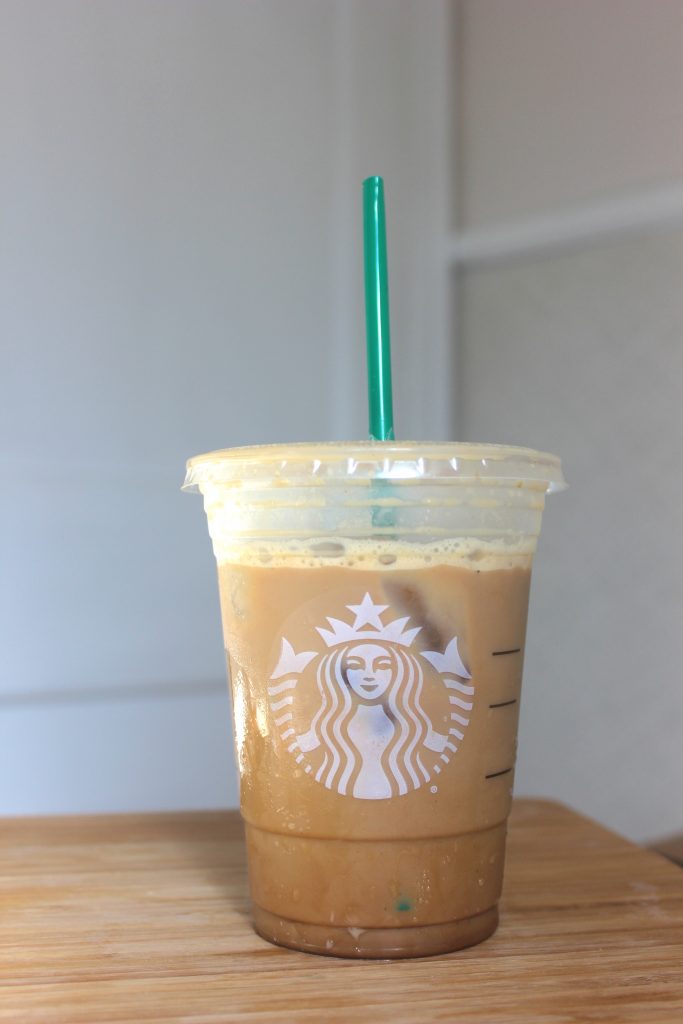 Readers, it has taken me MONTHS of trial and error to figure out a recipe that tastes like my beloved Iced Latte from Starbucks. I tried cold-brew methods, I tried different proportions of espresso to milk, I tried mixing in cream and half and half. I made my own vanilla syrup, and threw that in. I even bought a bottle of the Starbucks vanilla syrup (I greatly disliked it).
I tweaked the recipe over and over again. 
Then I finally found a recipe that I loved! And I drank so much of it that my exclusively breast-fed baby stayed awake all night long.
Whoops.
So I cut back to only one cup of this incredible brew every day, and we've all been sleeping (mostly) ever since.
But back to the recipe.
My criteria for my homemade iced latte:
I wanted it to taste like the Starbucks' Iced Vanilla Latte
I didn't want to spend a small fortune on a huge espresso machine in order to make it.
This recipe is oh so easy. You only need four ingredients (coffee, sugar, milk, and water).
Make it, love it, and enjoy.
How to Make a Copycat Starbucks Iced Latte
Start with a Moka Pot (a stovetop espresso maker).
My younger brother is a bit of a coffee connoisseur. So my journey to find the Perfect Iced Latte Made From Home began when I asked my younger brother if the espresso machines were worth the price tag. He advised me to buy a Moka Pot instead. He said that a Moka pot will make a really high quality espresso for a fraction of the price tag of a huge espresso machine. I purchased the Bialetti Express Moka Pot, 6-cup, at his recommendation.
The Moka Pot is a stovetop espresso maker. It is the way people in Italy make espresso, or so I've been told. It's really easy to use: you fill the bottom section with water, the middle section with ground coffee, and then you screw it all together, and set it on the burner. Five minutes later you have what amounts to six shots of espresso.
This little machine makes mighty fine espresso. I have used it daily for over a year. So good!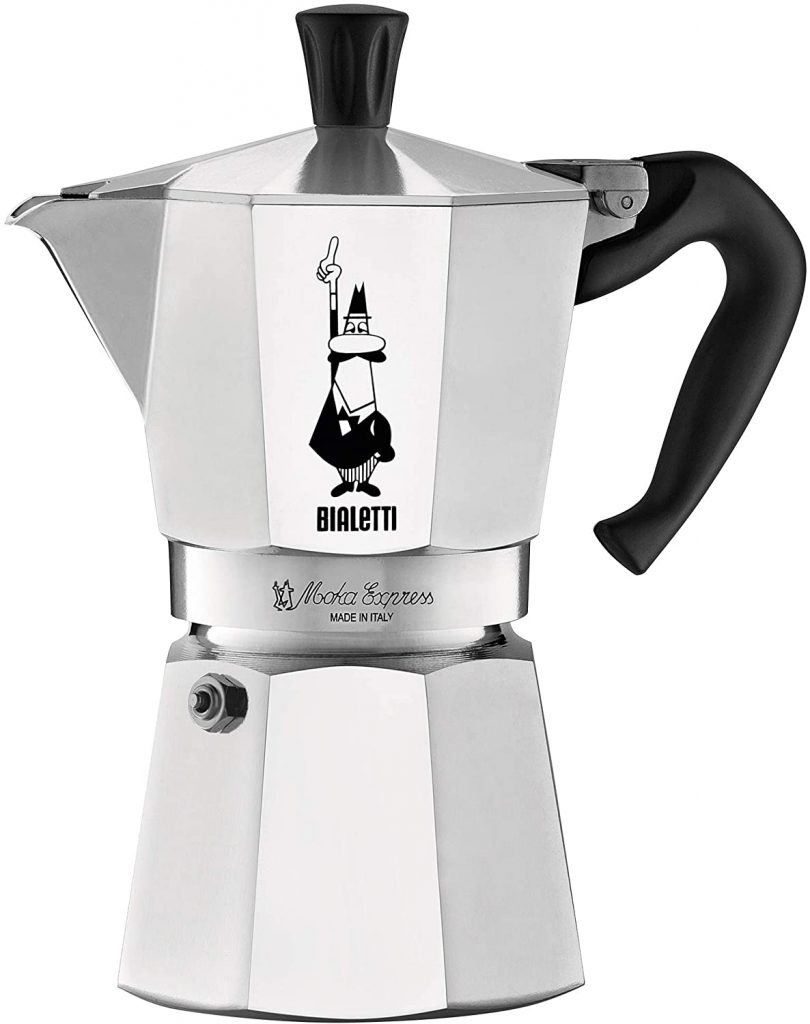 Make Espresso, and Sweeten it.
The Starbucks' Iced Lattes are fairly sweet. If I want my iced latte to taste like the real thing, then I brew the espresso following the Moka Pot instructions, and then while it is still hot I stir in a big spoonful of sugar.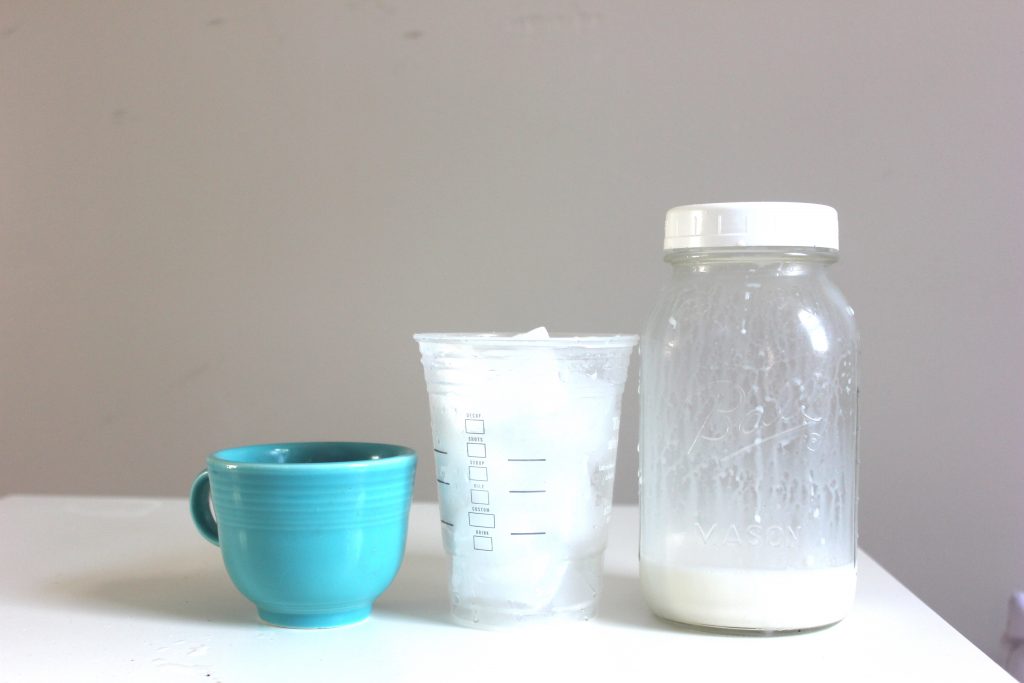 Put it all together!
After the espresso has cooled down, pour it over ice. If you have a leftover Starbucks' cold cup then all the better! Shake up the milk in a jar, and pour that on top. You want that milk nice, and frothy. Oh yeah.
Enjoy!
Copycat Starbucks Iced Latte Recipe
Author:
Bethany Lotulelei
Prep time:
Cook time:
Total time:
Homemade Iced Latte
Ingredients
⅓ cup espresso
1-2 T sugar
¾ cup milk
1 cup ice
Instructions
Brew espresso.
Stir sugar into the espresso, and let it cool.
Pour over ice.
Shake milk up in a jar.
Pour over iced espresso.
Enjoy!