If I were to write a cookbook it would be titled "Recipes You Can Make with One Baby on Your Hip, One Toddler Grabbing Your Leg, and Only Two Ingredients in the Fridge". It would be the world's longest title, but it would be an accurate reflection of how I cook these days.
Before I had kids, I would spend a lot of time in the kitchen: leisurely measuring spices; humming as I carefully assembled the ingredients for complicated recipes. Those days are gone, for now. With two babies, my time is greatly limited, and that has reflected which recipes I gravitate towards.
All of my recipes these days follow these criteria:
Prep time takes only a few minutes.
The recipe requires only a few ingredients.
It doesn't dirty many dishes.
It is budget-friendly.
Today I am going to share with you one of my all-time favorite recipes.
I came up with this recipe, when I was trying to make a recipe for Chipotle burritos. We loved it so much, that we proceeded to run to the store for more ingredients, and made it four times in one week! Our local Wal-Mart probably was so shocked by the run on chicken thighs that they upped their order for the next week, ha ha!
This Saucy Chipotle Chicken is SO good. It has a smokey, spicy flavor that is hard to beat.
I like to take five pounds of boneless, skinless chicken thighs, divide them into two ziplock bags, and pour half the marinade over the chicken in each bag. Then I have two meals prepped and ready to go!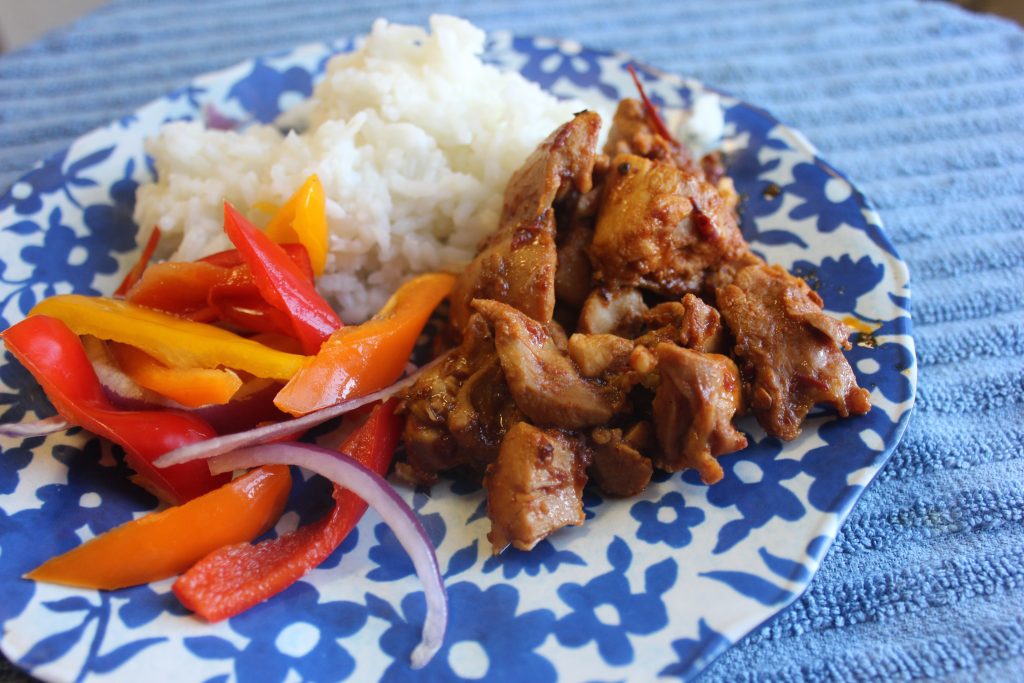 My mouth is watering as I look at this picture (despite the fact that we just had this meal twice in the last two days).
We have used this marinated chicken for many different types of meals! We eat it with rice. We cook bell peppers and onions as a side dish, and then make tacos out of it with corn tortillas. We throw it into a burrito bowl. We put it on top of salads with a creamy dressing. The possibilities are endless!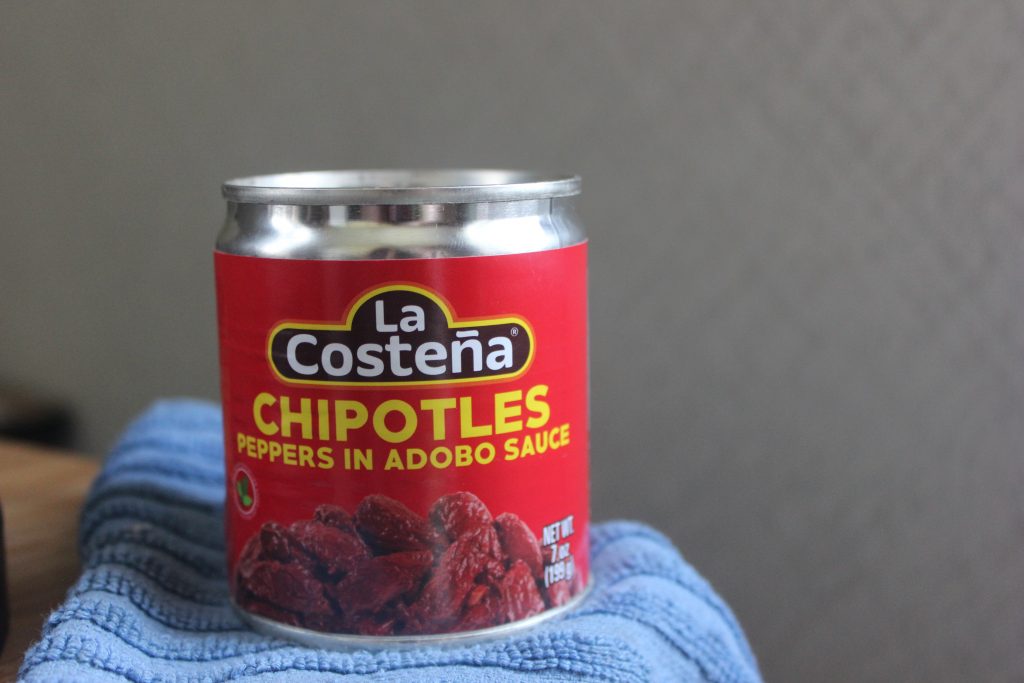 Warning: this chicken does tend to be on the spicy side of things, so if your family is sensitive to spice, perhaps cut back on the amount of marinade, or set some unmarinated chicken aside to cook for the kiddos in the family.
Enjoy!

Saucy Chipotle Chicken Recipe
Author:
Bethany Lotulelei
Prep time:
Cook time:
Total time:
Two-ingredient Chipotle Chicken Recipe
Ingredients
7 oz Chipotles in Adobo Sauce
5 lbs Boneless, Skinless Chicken Thighs
Instructions
Use a blender to blend up the chipotles in adobo sauce (don't drain).
Dice the chicken into bite size pieces.
Put the chicken thighs in a ziploc bag, and pour the sauce on top of the chicken.
Put it into the fridge, and let it marinate for 2-24 hrs.
Pour the chicken, and marinade into a pan.
Cook, covered, on the stovetop until done, stirring regularly.
Enjoy!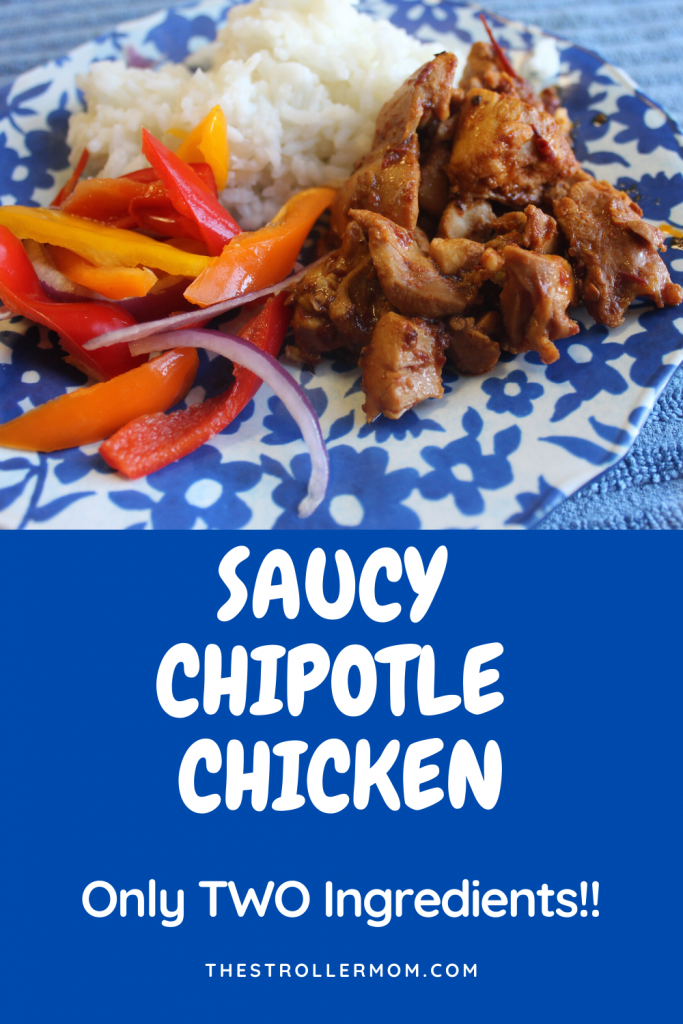 What is one of your favorite recipes? I'd love to hear what you've been cooking in your kitchen!