When I was a little girl, my brothers called me Scrooge because I was such a penny-pincher.
I was quite the entrepreneur as a child. I had a Little Debbie business. I sold sugary treats to my friends, family, and neighbors. My parents, siblings, aunts, uncles, and grandparents all would pull quarters out of their pockets in order to support my sweet shop. I even had an uncle order some through the mail. Not having a sweet tooth of my own worked to my advantage. I even sold my Halloween candy to my brothers. I saved almost everything I earned, and I used to carry around forty dollars (which seemed like a fortune!) in a little shiny purse. I never spent it. I just carried it around with me. All through my childhood and into my teen years I was a saver. I worked jobs, but saved almost everything I made. I loved working just because I enjoyed the work, my co-workers, and the people I interacted with. I bought a horse when I was twelve, and I bought a car (with my parent's help!) when I was eighteen. Even so, I had a large savings account from all those years of socking it away.
Then college hit, and I shelled out money to pay for my housing, living, and book costs and slowly my savings dwindled. I went to Maui one summer to meet my boyfriend's family, and my account dipped further. I lived on campus, and felt slightly uneasy when I saw the withdrawal for room and board each month show up on my statement.
After taking my very last final this past December I stumbled into the bank to deposit a check from work. My eyes were bloodshot, my hair was unwashed, and as the lady deposited my check we made small talk about how that day was my last day of college, and I was done. I saw her eyes flit across the screen and I knew she was seeing the pitiful amount of money left in our checking account. I was a college graduate. And I was broke.
If I was to do it all over again I would probably not live on campus that one semester and pay to the tune of $6000 out of pocket, but I am grateful that I was able to pay so little overall for my degree, and that I invested those savings in education. However, as soon as I graduated I knew that I needed to up my financial game. I needed to boss my money. I needed a plan.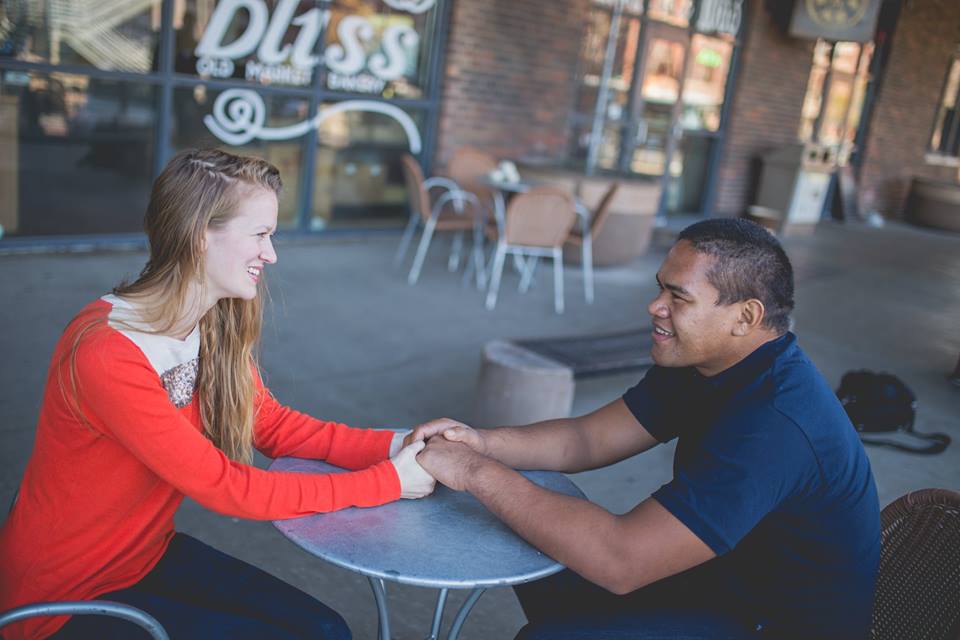 Ever since getting married in July, hubs and I have been living hand to fist. We traveled six times in our first six months of marriage which was financially straining, and we were both in school for the first six months of our marriage. We also have a lot of major expenses that will crop up in the next few years. My faithful car is growing a bit long in the tooth, and might last a few more years or might not (knock on wood). Hubs will be graduating in December, and the clock will start ticking on his student loans. We want to have kids eventually which I hear are kind of pricey. Not to mention the fact that we are looking at grad schools.
Now is the time to save. I know this in my core. We got a good-sized tax return this year, and we are living frugally enough that there is no reason we should not be saving. No good reason except for eating out…traveling…buying lots of goodies off of Amazon…etc…etc…
Last month I looked at our checking account and realized that if I did not have a plan that extra money would disappear quietly into the void of no return. The extra money would dissolve into the mysterious empty space where all bobby pins, scissors, hair ties fall into. Never to be seen again. As a child I would have attributed it to the borrowers. We would wake up one day wondering what happened to the extra dough, and why our finances were so tight.
The time had come to open a savings account.
I did not want to open a savings account with the same bank that we have our checking account with for several reasons:
We will most likely be moving in a little over a year, and it would be less of a hassle to have a savings account that will move with us.
A lot of the online savings accounts had better interest rates than our small town bank.
Mentally, I knew I would be a better saver if the savings account was in a separate place then my checking.
I was nervous about storing money online, because it sounded risky. However, I learned that as long as the bank I chose was backed by FDIC which is an independent governmental agency that will protect my money in case my bank fails (read more about the FDIC here) that my pennies, nickels, and dimes would be just as safe in an online savings account as they would be in a bank in our town.
I immediately began doing my research, and the more articles I read and the further I dug the more I kept running across the same savings account. So I talked it over with hubs, and in less than ten minutes set up our account.
We opened our first married savings account together three weeks ago, and I have been happily plugging away savings ever since. Why is our online savings account a game changer? Because I feel motivated to save just as if I was a six year old with a Little Debbie business, and a shiny purse to fill.
I feel newly empowered. I only keep our spending money in our checking account, and I am a lot more careful with how we spend money. If I had the whole lump sum in our checking (like we have been doing thus far in our marriage) I know I would be spending more. I have also set up a savings goal, and so every time I get on our savings account I see a graph that tells me how much farther I have to go. This image in my mind is helping me immensely. There is also a way to automate savings (so that a set amount of dollars would automatically transfer to savings every week or month) but since our income is a bit tight until this summer I have not automated it, but elected to transfer money each month that we did not spend.
For the first time in our married life we have savings, and it is feeling soooo good.
I highly recommend opening a Capitol One 360 account. If you use my link to open your first account you get a $25 bonus!! There are no minimums, fees or cost for opening an account or transferring money from your checking to savings account!
What are your tips for saving money? I want to hear them!