Hey sweet readers! Long time, no see!
Welcome to my NEW and IMPROVED blog! All summer I have been dreaming about writing in a new space, and after sifting through hundreds of name ideas I finally settled on one that fits my current stage of life–The Stroller Mom.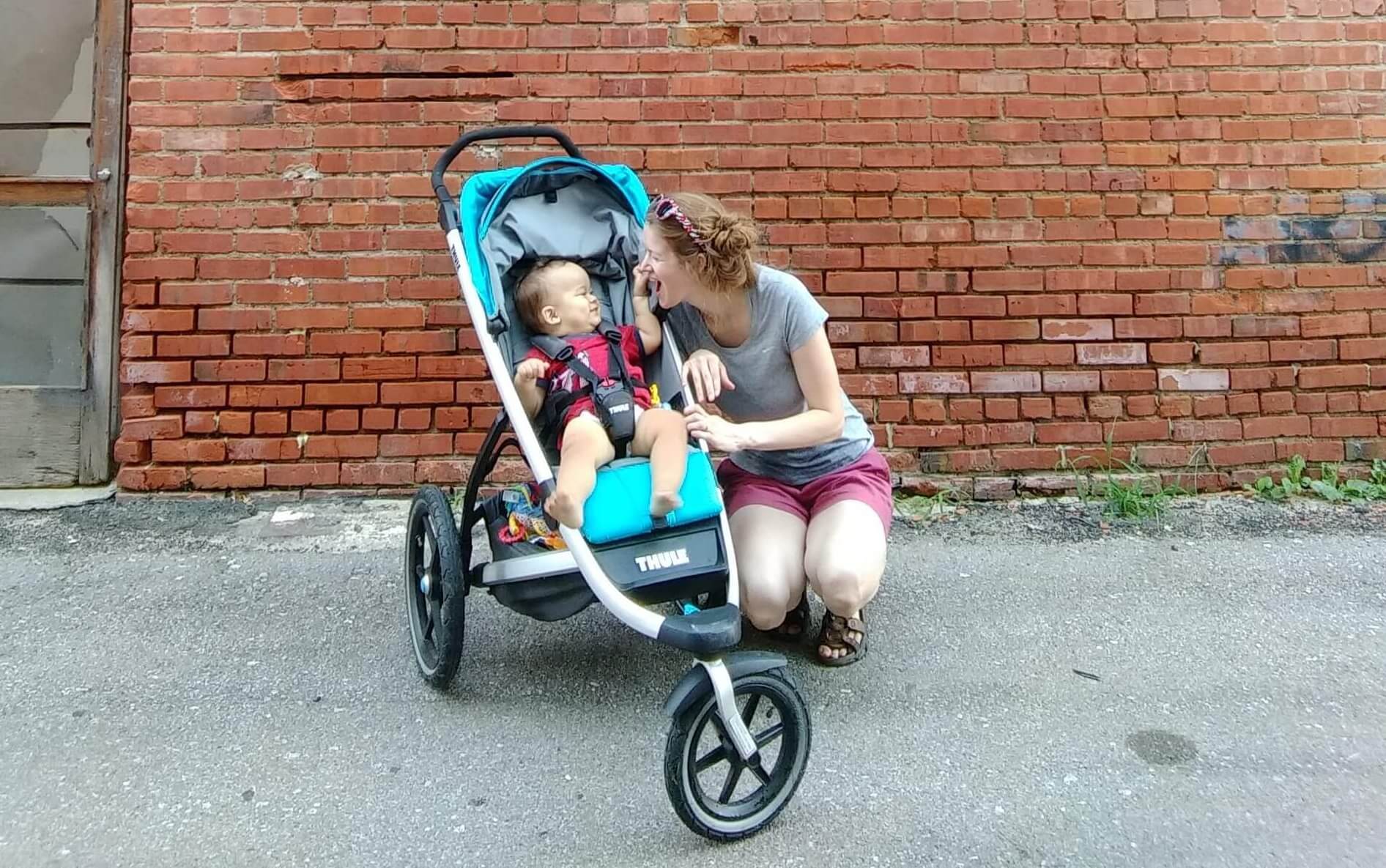 Back in the summer of 2013, I launched my first blog—Dandelion Pie.
I was headed for Wyoming that summer to spend a few months living at my Aunt and Uncle's house, working as an electrician's assistant, running a bake stand at the farmer's market, and hanging out with my then-boyfriend who I lovingly called Warrior Man. I wrote throughout that summer about our lives, and when we got engaged I penned about that too. When I started Dandelion Pie I was a twenty-one year old college student who was dating, and now I am a twenty-seven year-old wife, and work-at-home mom to one baby boy.
In the past year, I have had to take a good hard look at how I spend my time. I have so much less free time now that I am hanging out with my sweet little toddler. I have let go of a lot of things that just don't serve me in this stage of life. The farther I've gotten into this motherhood journey the less I have written. I struggled with Dandelion Pie's mission statement—it just didn't feel like me anymore, or the life that I am living. After much struggle, I realized that Dandelion Pie's moment in the sun had come to an end, and it is time to step into the new phase that I am in now—a mommy blogger.
After chatting with my sister about it, who was also struggling with the mission of her blog, we both decided to close down our old blogs, and start with a new vision instead. She launched her new online space a few weeks ago over at Joy Runs Deeper!
Even before I became a mom, I longed to be a mommy blogger. I voraciously read mommy blogs, listened to mommy podcasts, and read mommy books. I wanted to soak in every bit of that long-held dream. Now that I've read blogs for half a decade I've watched one by one as my favorite blogs have faded from personal essays to sponsored content. Now, I want every blogger I read to be a success! I want every woman penning blog posts in the early hours of the morning, and in the evening hours to be paid for her work, but I have to confess that seeing bloggers trade their voices, and all the beautiful raw essays for posts entitled "Three Things You'll Always Find in my Purse (sponsored by Wriggly Gum)" has been such a disappointment to me. I have found myself gravitating towards the little blogs, the ones that aren't making much money, for the sole purpose of reading the honest, everyday accounts from mamas just like me.
At the same time, I have found my sanity again through daily walks. Healing from a c-section, and caring for a baby in the autumn and winter of last year left me feeling weak, spent, and lost at the beginning of this summer. As the seedlings in my garden have grown towards the light, and burst into bloom so has my spirit as I've added in long morning walks with my baby. My jogging stroller has breathed new life into me, and I want that for every weary mama out there.
What can you expect from this blog? I will be posting every Monday, Wednesday and Friday. In the coming months I will be rolling out an Etsy shop–selling printables, and planners–as well as launching a podcast with my Mom! If you want to be notified once the Etsy shop or podcast are live be sure to sign  up for my mailing list, follow me on Facebook, and Instagram!
My vision for this blog is to build a community for mamas. A place of encouragement, rest, and help. I want to fall in step alongside other Stroller Moms, and help them find their footing again after a tough season. I want to help mamas find jobs so they can stay home with their littles, or find routines so that the time they do have, after a long day of work, can be spent pouring into their children instead of rushing around and getting all the chores of the day done. Most of all I want YOUR days to be just a little bit better, because you've spent some time on this blog.
Not a mom? That's okay! I will be sharing plenty of recipes, humorous stories from my life, and more!
Welcome, I'm glad you're here.