I've always been intrigued by the idea of living in a hotel.
Most likely, I first gained interest in setting down my roots in the hotel was the Eloise at the Plaza books (side note: the fact that I now have a daughter named Eloise is, in fact, no coincidence. Did we love the name and the meaning behind it? Yes. Did I also love that it was the quirky, imaginative little girl in those children's books? Also, yes.)
But who really gets the opportunity to live at a hotel? Even short term?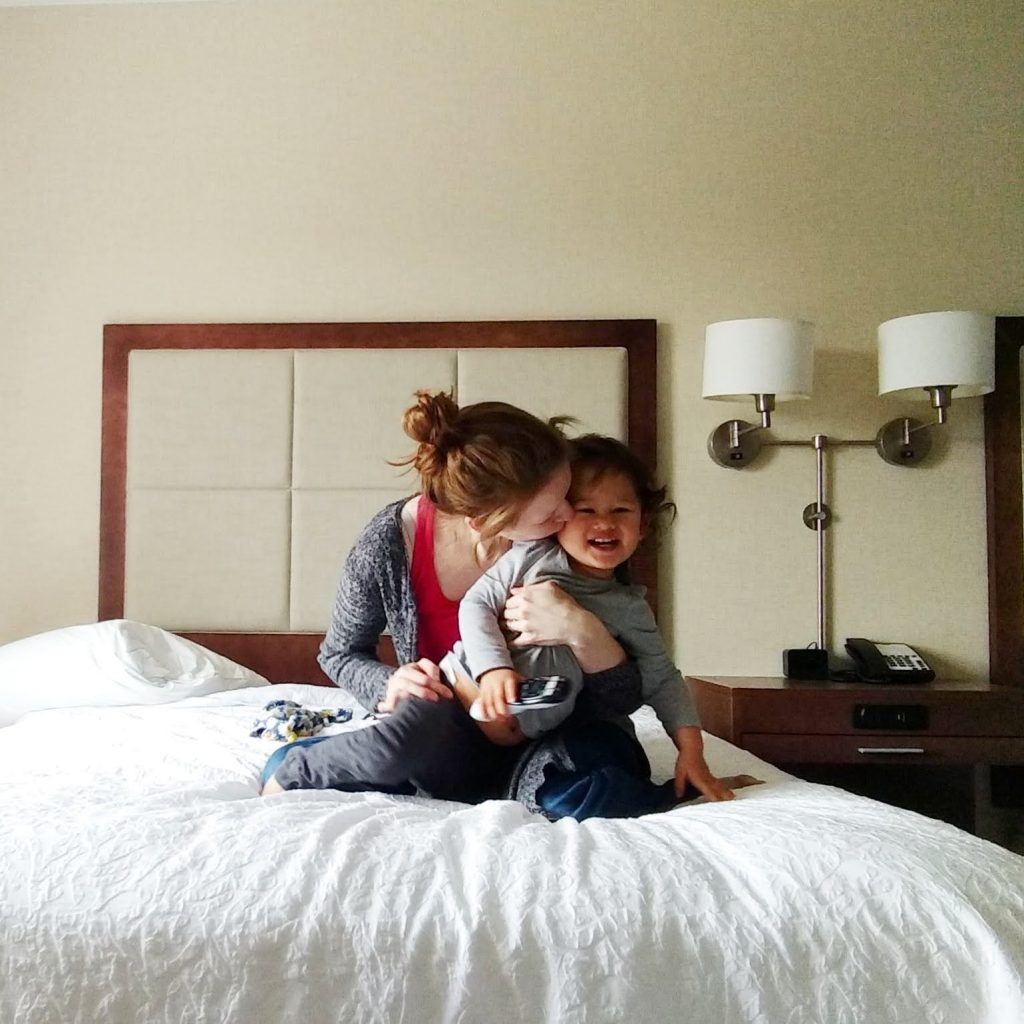 The answer? Us! We stayed at a hotel for two weeks this past February down in Dallas while my husband worked for his brother. My husband runs his own masonry company in Nebraska, but there are a few months every winter where it is too icy cold for him to be pouring concrete or building retaining walls outside. So he often works for a few weeks up to a month for his brother down in Dallas during his off season.
This year was no exception. He worked for a couple of weeks in January while we stayed in Nebraska (so hard!), and then three more weeks in February, and we all went with him. We stayed a week with his family, and then two weeks in a hotel before packing up and heading back home.
We Lived at a Hotel for Two Weeks: Here's What I Learned
How to Find a Hotel
I am an avid researcher. Last time we visited Dallas, we stayed in a hotel that was not super nice. This time, I was determined to find a budget-friendly hotel that was clean, and had a hot breakfast (and preferably a pool). I looked at Hotwire (we've used and loved Hotwire in the past for getting amazing deals on hotels), but didn't find what I wanted. So I spent a few hours reading reviews online. I can't tell you all the horrific things I found in those reviews–any mention of bedbugs, bad smells, dirty rooms, and I'd move on to the next hotel. Finally I settled on the Hampton Inn and Suites Plano-East. It was only a few years old (score!), had amazing reviews, and I found a deal to secure a room with two queen size beds at a greatly discounted rate (if you Google the hotel it will show you over a dozen prices from different websites, Orbitz was the cheapest this time. I got our room for $56, and the hotel usually charges $110+).
Prioritize the Hot Breakfast (but call and check)
If you haven't stayed in a hotel since Covid hit, you might not realize this–but most hotels have nixed their hot breakfasts, and switched over to grab bags instead. At the awful-hotel-which-we-won't-name that we stayed at last time, they'd give us a bag with a sugary cheap granola bar, a Red Delicious apple, and a bottle of water. That breakfast got old really quickly. So this time, I didn't trust the websites or the reviews, I called around to my top three hotel choices and asked if any of them still served hot breakfasts. All of them said no, except for the hotel we chose. I was SO excited to find a hotel that still served a hot breakfast!!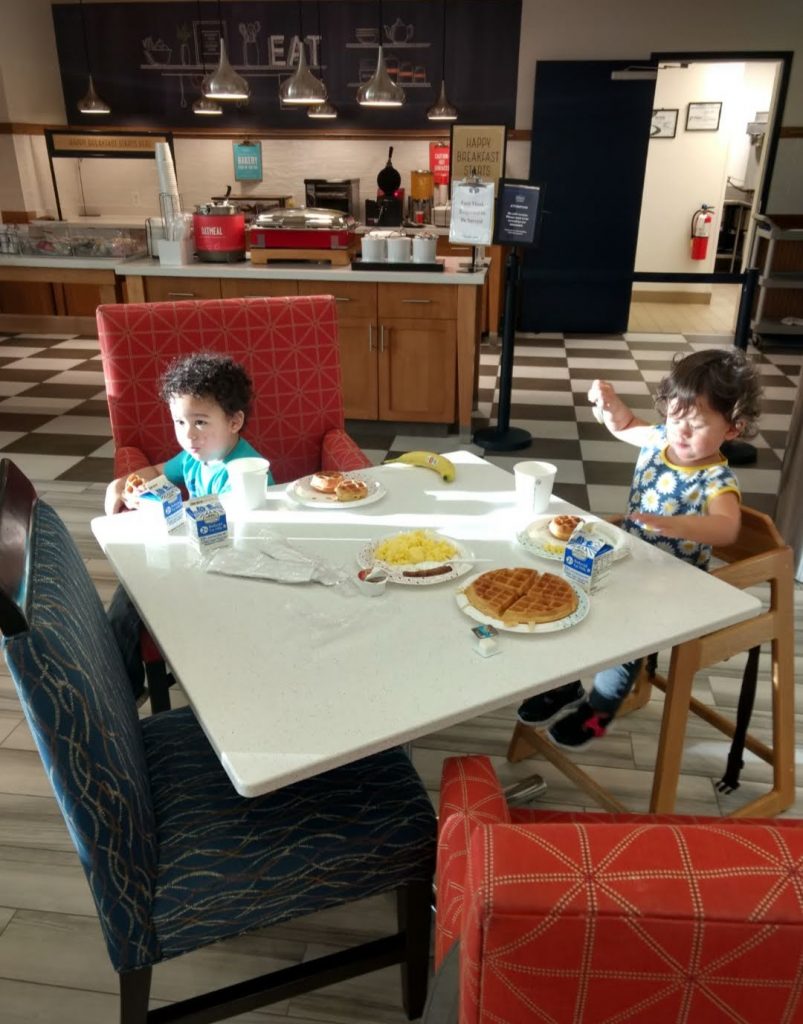 Request housekeeping ASAP
Another change since Covid is that most hotels do housekeeping very rarely, or by request. They say it is to keep you safe, but I feel like it's a way for hotels to recoup money that they lost while no one was traveling. We were told we'd have housekeeping every three days, but it took until the fourth day for me to realize we had to request it (it wasn't an automatic thing). It took a few days of hounding the front desk to secure housekeeping, and we only ended up getting our room cleaned once while we were there. If we did this again, I would schedule housekeeping every three days, and I would get on the schedule when we checked in so it was all set.
70 degrees is not too cold for the pool
This hotel had an beautiful pool–with a splash pad for toddlers even! It was outdoors, but heated. I waited until the temps finally hit 70, and took the kids outside. They had a lot of fun, and when Eloise started shivering we went back inside. The worst part was just climbing out of the pool, ha ha. We went to the pool twice while we were there. We would have used the pool a lot more if it was indoors, but at least we did enjoy it a few times! I was amazed at how many people swam out there in even 60-degree weather!
Schedule Walmart Grocery Delivery
After the first couple days of takeout I knew something had to change. I did a bit of research, and discovered my beloved Wal-Mart would deliver groceries! I found a code online that even waved the delivery fee! I used that code both times I ordered groceries, and it waived the fee on both occasions. Yay! I would put in my order, and the delivery person would bring it to the hotel, and drop it in front of our hotel room door.
I used Walmart Grocery Delivery to order things like: a few small toys for the kids, gallons of water, easy meals options, disposable plates and silverware, and toiletries we needed. So easy!
Leave the house (ahem, hotel) once a day
Staying in a hotel full-time with two toddlers can get a bit old. After the 20th time that I told Eloise to stop opening and closing the mini fridge, I knew it was time to leave the room, and find an adventure. Some days we found walking trails, and went for a walk. Other days we went to thrift stores to look for treasures. Or other days we visited Saia's family. We got into the rhythm of leaving the hotel 1-2x a day, but always being back in time for naps. It felt perfect.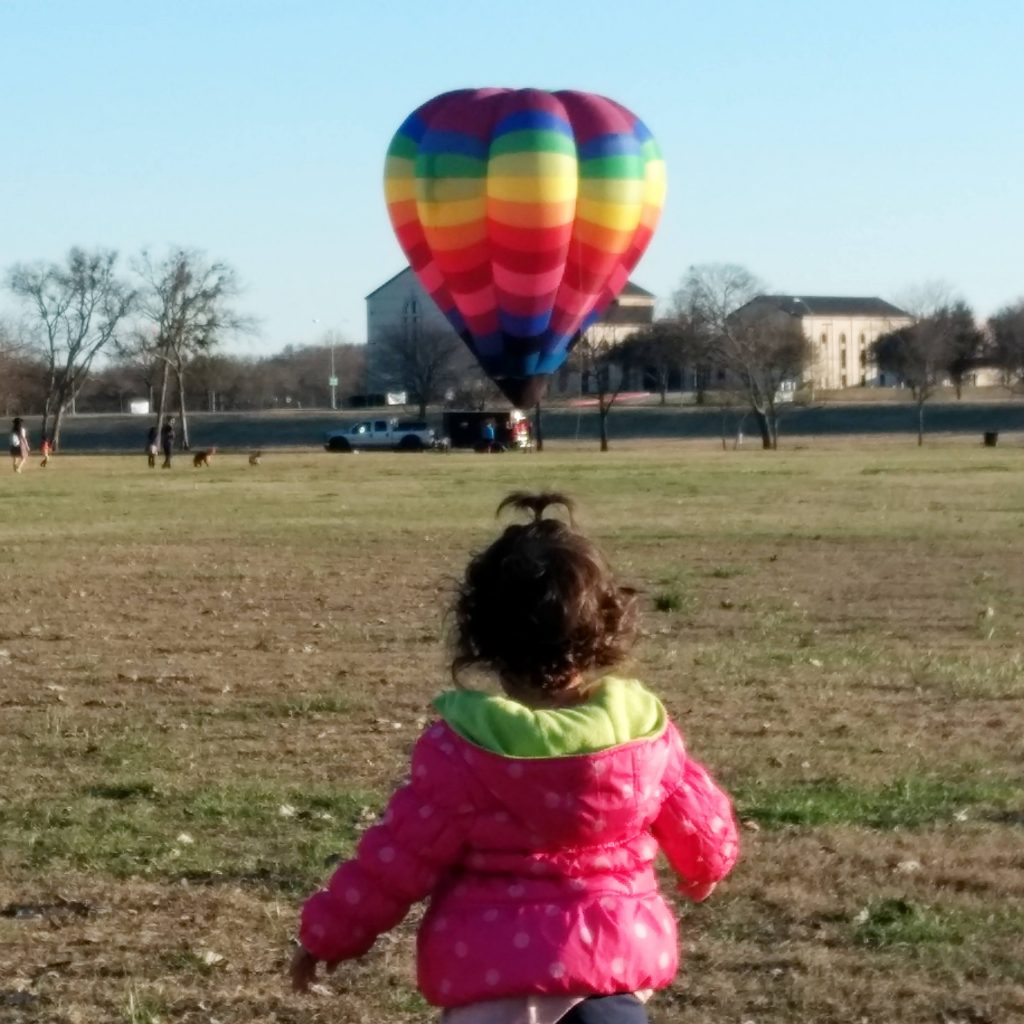 How to Feed Your Family with Just a Microwave and a Mini Fridge
I was really stumped with how to feed ourselves the first few days that we were at the hotel. We ordered a fair amount of takeout in those early days, but finally I decided I had to figure out a more cost-effective way to feed my family.
At first, we lived on a lot of microwave Mac and Cheese, Peanut Butter Sandwiches, and fresh fruit. But by the end, I had discovered that at a local Kroger's I could find take and heat up meal options. I'd buy taco kits, chicken alfredo, sushi, etc…and while it was more expensive than cooking at home it was a lot cheaper than getting fast food or delivery, and it tasted almost homemade. If we did this again, I would prioritize those take and heat up options over microwave food in a heartbeat.
Supplies you need:
Water, lots of water
Paper plates, cups, and silverware
A glass bowl or microwave safe dish
A knife
Stock up on:
Annie's Microwave Mac and Cheese (this was actually really delicious, especially if you stirred in real shredded cheese while it was still hot)
Peanut Butter Sandwiches (a classic for a reason, we got a lot of mileage out of a loaf of good bread + peanut butter)
Fresh fruit
Fresh veggies + ranch dip
Bags of popcorn
Don't forget the water!
Taco Kits + fresh lime + chips and salsa!
Take and Warm Up Pastas
Grocery store Sushi
That's it! All you need to know about living in a hotel short-term.
Have you stayed in a hotel recently? What other tips would you add?