I tend to be a little tightly wound.
It is one of the world's biggest mercies that I married a man who is the opposite of me, in this regard. I like being places early, following the rules, dotting my i's and crossing my t's. My personality lends itself well to academia, makes me very dependable at work, but it also means that I often spend far too much time marinating in stress.
I have a hard time letting things go and rolling with the punches.
I marvel at my husband who, on the whole, is as easy going as you can get.
A few months ago, a friend and I decided that worry had taken over our lives, and one balmy summer evening we wrote down all our worries, put them in a metal bucket, and lit them on fire. We laughed as we watched the smoke rise up into the night sky.
As stress relieving as physically burning our worries was, I realized that I needed to start adding in new hobbies that would help relieve stress. Since then, I have been looking for every day activities will help me manage my stress, divert worry, and be good for my mental health.
The truth is, if I do not intentionally build hobbies into my life then I just default to scrolling through social media. Here's the thing: technology stresses me out. I love my instagram, facebook, and pinterest. But if I am spilling all my free moments into these apps I leave even more depleted than when I started.
My Top Three Stress Relievers
So, lately, I have been rediscovering the joys in filling my free time with these quiet activities:
Reading
Knitting
Coloring
All three of these activities are such simple disciplines, and yet they help calm my mind, forget my ever-present worries, and relax.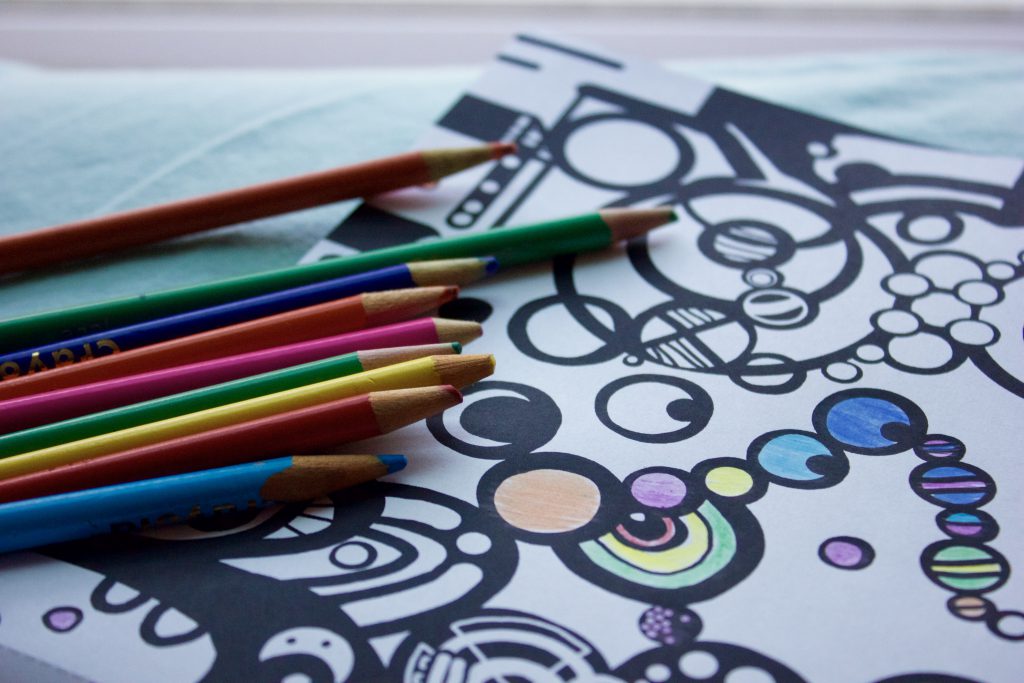 I think as adults we forget how to play. We forget how to do something purely for pleasure. We forget the excitement we had as a child when we got a new coloring book, cracked open a new book or learned how to knit (or relearned how to knit…I think my Grandma taught me about half a dozen times!). I used to love doing these three hobbies back in high school, and rediscovering them as an adult has brought me so much joy!
The Problem with Coloring Books
The thing that has most annoyed me about most coloring books (yes, I can even get stressed out about coloring. Oy.) is once I am done with a coloring book, what do I do with it? Should I just hold on to it forever? Should recycle it? I spend so many hours coloring, and I get so much enjoyment out of it, but then what is to be done when it is finished? Discard it? It seems like such a waste to toss out something I spent so much time with, but what is the alternative?
Have you ever felt sad about tossing one of your coloring books into the recycling bin?
What if, once you were done coloring, all the pages of the coloring book fit together in one beautiful piece of art for your wall? 
The Solution: The Book of Coloring
My brother, Andrew Miller, created The Book of Coloring which has upped the ante where coloring books are concerned. This is a coloring book designed to be not only a fun activity for kids, but also complex enough for adults! The best part? Once you are done coloring, you can tear the serated pages out, put them in any order, and hang them on the wall in one, large, artsy picture!
I love, love, love The Book of Coloring. As a newlywed, I am always searching for decor ideas for our apartment: I consider it to be such a bonus that while I am coloring I am also designing some art for one of our blank walls.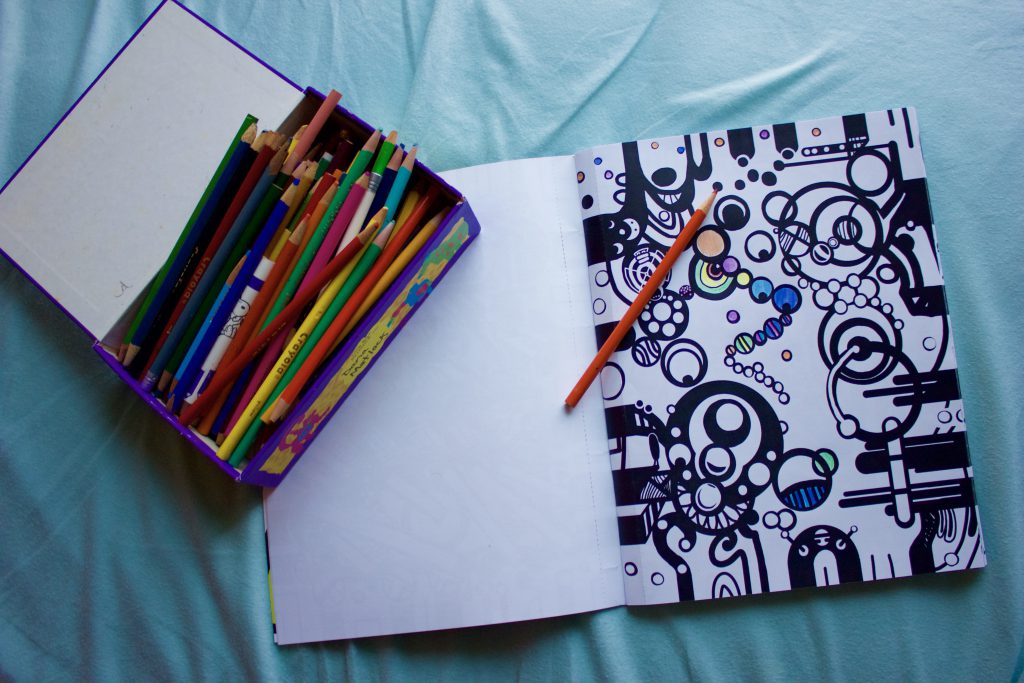 Not only has Andrew created this coloring book, but also he is the creator behind The Cloud Dungeon which is one of my all-time favorite games to play with guests. Check it out here!
Even more exciting: Andrew is about to release a NEW game, Expelled, on November 1st! Check out all the details for that HERE.
Just for Dandelion Pie Readers
Because I truly believe we could all use a bit of art (and stress relief!) in our lives, I have teamed up with Andrew in offering a giveaway for you sweet readers!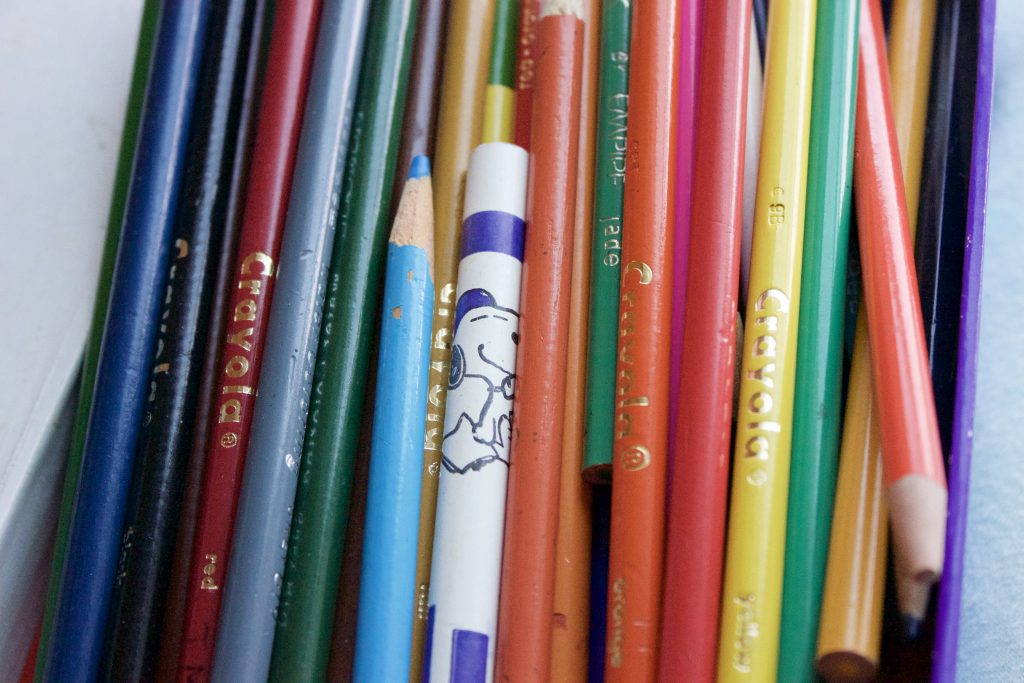 FIVE readers will win a copy of The Book of Coloring.
We are giving away two physical copies, and three digital copies of The Book of Coloring.
Good luck!
a Rafflecopter giveaway