I've always wanted to buy a beautiful diaper caddy.
So when Parker Baby Co contacted me, and asked if I wanted to try out a few of their products (including a gorgeous diaper caddy) in exchange for an honest review, I couldn't type yes fast enough!
This post may contain affiliate links.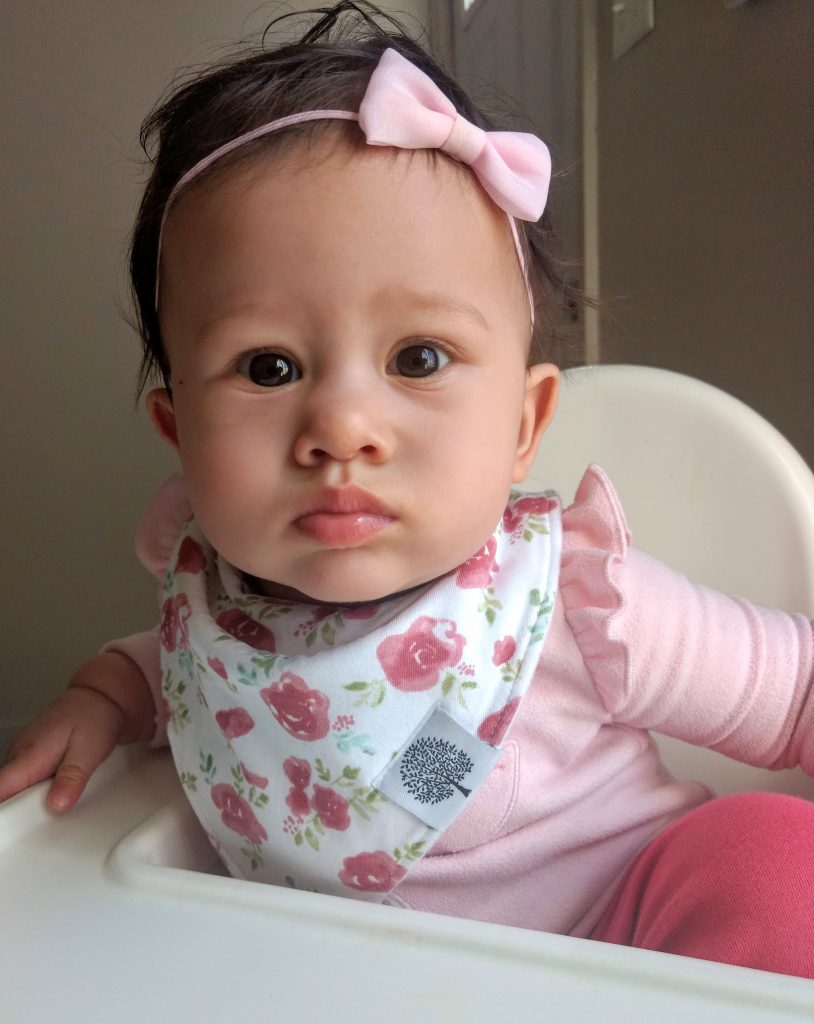 Parker Baby Co is run by husband and wife team, Sam and Kirsten Huebner. I actually worked with Kirsten in a grocery store the year before I returned to college. She was such a sweet person to work with. I've followed her, and her sweet (gorgeous!) family ever since. I remember when they launched this business, and I've really loved watching it grow and expand over the years. I, also, remember when she first posted pictures on Instagram of her sweet newborn twins (now she's a mama of four)! You can read more about their family here.
The Bibs
When Gideon was born, a friend had given me some flannel bibs. But Gideon simply wasn't a spit-upper. I never needed them, and when I started decluttering a few months down the road, they were one of the first things to go.
Then we had Eloise. Eloise didn't spit up much either, but when she started teething, she drooled almost constantly! Each kid is so different! I was really regretting getting rid of those bibs, and so I was super excited to try out this set from Parker Baby!
When I got the package, and opened it up, the first thing I noticed was how incredibly soft these bibs are. They are seriously so cozy. Then I was struck at how pretty and vibrant the colors are!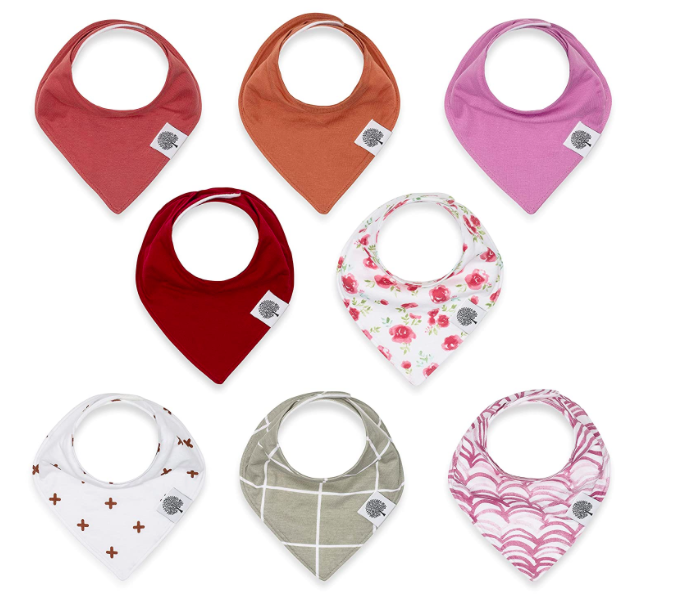 They sent me eight bibs total (this was the set they sent me). I was so happy to have both solids, and prints (making it easier to coordinate with whatever clothes Eloise is wearing at the time).
I've now been using these bibs for several weeks, and they are holding up beautifully. I washed them, and they didn't shrink or fade (I did follow the directions to air dry them rather than put them in the dryer). There was a card included with them promising a six-month warranty, which is a nice touch!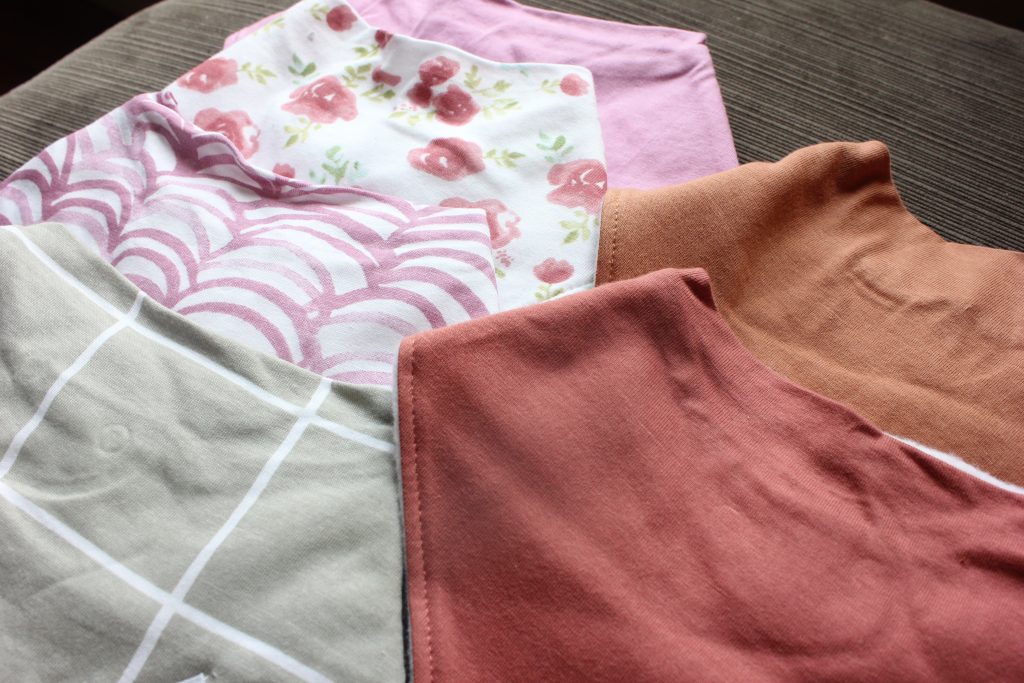 I would definitely buy these bibs again. They are fun, pretty, and constructed well!
The Diaper Caddy
How cute is this diaper caddy? I was always stashing my old diaper basket out of sight, because it was so unsightly, but I feel like this diaper caddy should be front and center in my living room!
It is SO sweet! I love the blue striped inside, and the various different compartments it contains. I like to keep diapers, wipes, lotion, and baby fingernail clippers all in one spot, and there's a perfect spot for all of those things!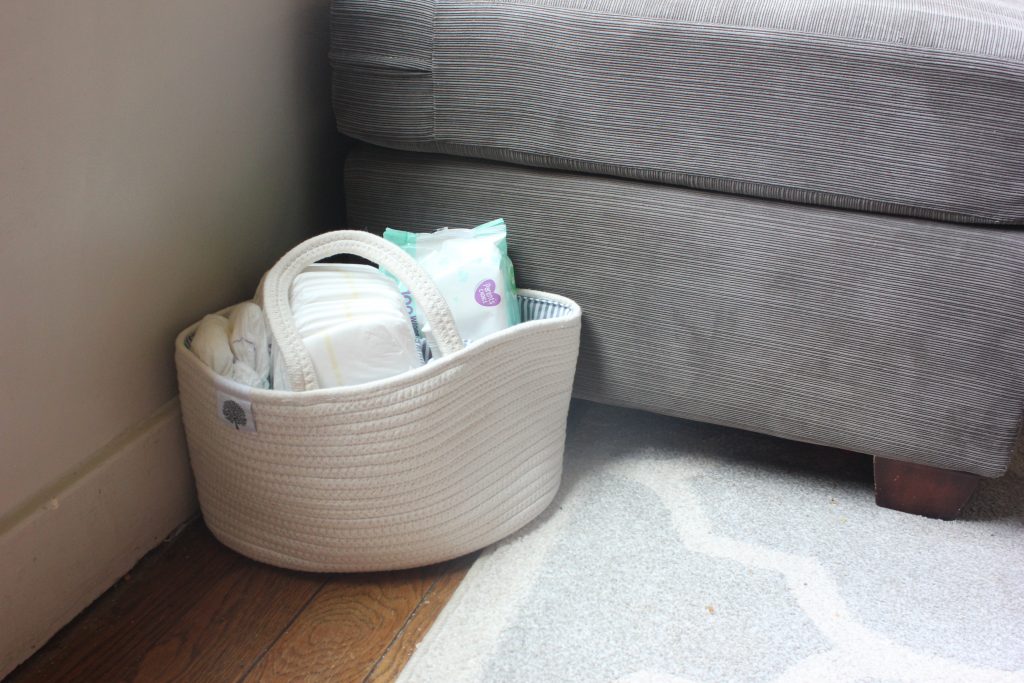 It is soft, but structured. I was afraid it would tip over too easily, but it sits up really well, and holds quite a few diapers!
Other Items I Love
They offer many products including this Diaper Backpack (SO elegant!), Baby Girl Headbands, Nursery Storage Basket, and more!
Where to Find Their Products
You can check out all their products on their website, or find many of them on Amazon as well!
Final Thoughts
If you know an expecting mama, she would love any of these items! I know that I have my eye on the new quilts (either the floral or the lodgepole ones, how cute are they?).
Ever since my husband and I became completely self-employed, I've realized anew the importance of supporting other small businesses as well.
Buy a gift for a new mama in your life, and know that you are also supporting another mama who's running her business from home. Win-win!