I suffer from a constant state of wanderlust.
Social media feeds my need to travel. At any given time I am reading posts by bloggers who are traveling, see photos of friends who are traveling or reading articles about the importance of travel.
A few summers ago, I was selling donuts, breads, and granola at a farmer's market in Sheridan, Wyoming. One week, a group of Asian tourists came walking through the large open air market where my table was set up. They were laughing, taking pictures of everything, and chattering away. They looked through my wares eagerly, and then in broken English asked to take a picture with me. We all smiled for the camera, they thanked me profusely, and they were on their way.
I was their token American lady picture, I guess. I am probably in a photo album, or on a facebook page somewhere. The tall, blonde American lady who sold bread in rural Wyoming. That moment will always stick with me, because these teenage tourists were so excited to be there. They could barely contain their joy. They took pictures of everything and everyone in an effort to record every moment: they were enjoying life to the hilt.
Hubs and I have long talked about getting to Italy, France, England, and Ireland. We originally planned to go to Europe on our honeymoon, but ended up going to Chicago. We have a list as long as the Great Wall of China of places we want to go, but at this point in our lives, travel isn't our financial priority: we are filling up our savings account, preparing for grad school, and eyeing the student loans in our future. We just don't have the extra income to book those tickets.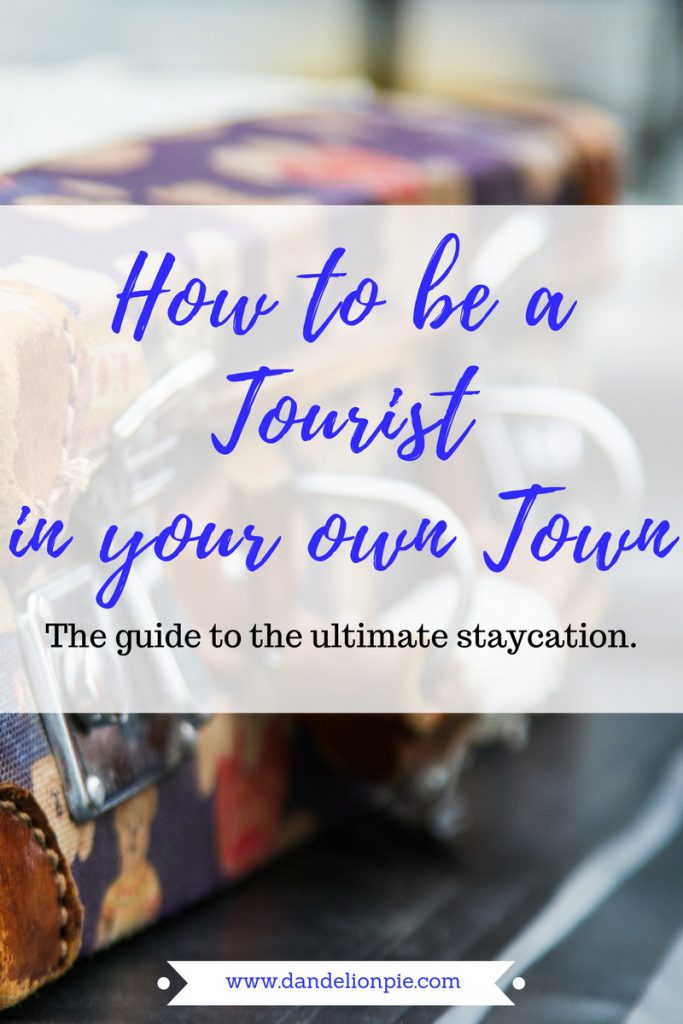 Traveling to Europe may not be in our immediate future, but that does not mean that our wanderlust has to remain dormant for years.
Exploring, adventuring, discovering new sights, and snapping pictures of everything can happen in our own little town: right here in rural Nebraska.
Whether you live in Italy or Iowa, you,too, can start exploring your own city. Everyone takes where they live for granted, and I encourage you to start living like a tourist! See the beauty that surrounds you, take pictures of everything, and go on an adventure!
How to be a Tourist in your Own Town
Hit up a local sporting event (bonus points if you dress in team colors)
I am not a huge sports fan. Unless my brother-in-law John is playing, I don't watch football games, and the only time I seek out other sporting events is the Olympics. But I love, love, love watching live games. There is so much more to see from people watching ("Saia! See that little baby over there? Isn't he soooo cute?!!") to tasty snacks I can really get into watching live games. Lately, we have gone to a high school football game, and two college volleyball games. Live sporting events are great for enjoying the culture of your town, meeting new people, and they are a cheap date to boot!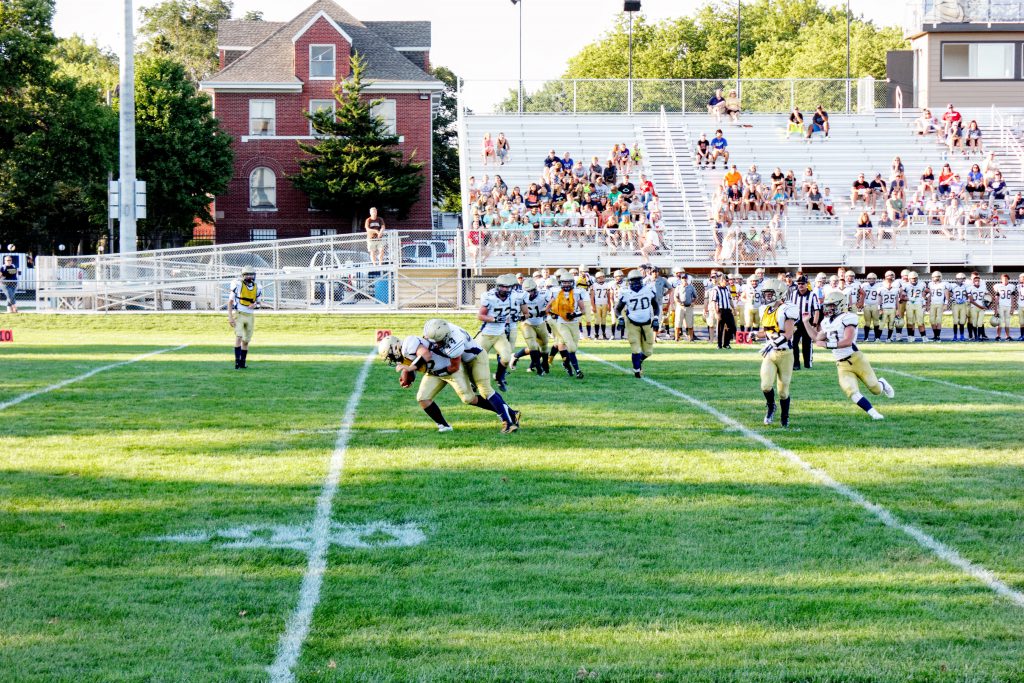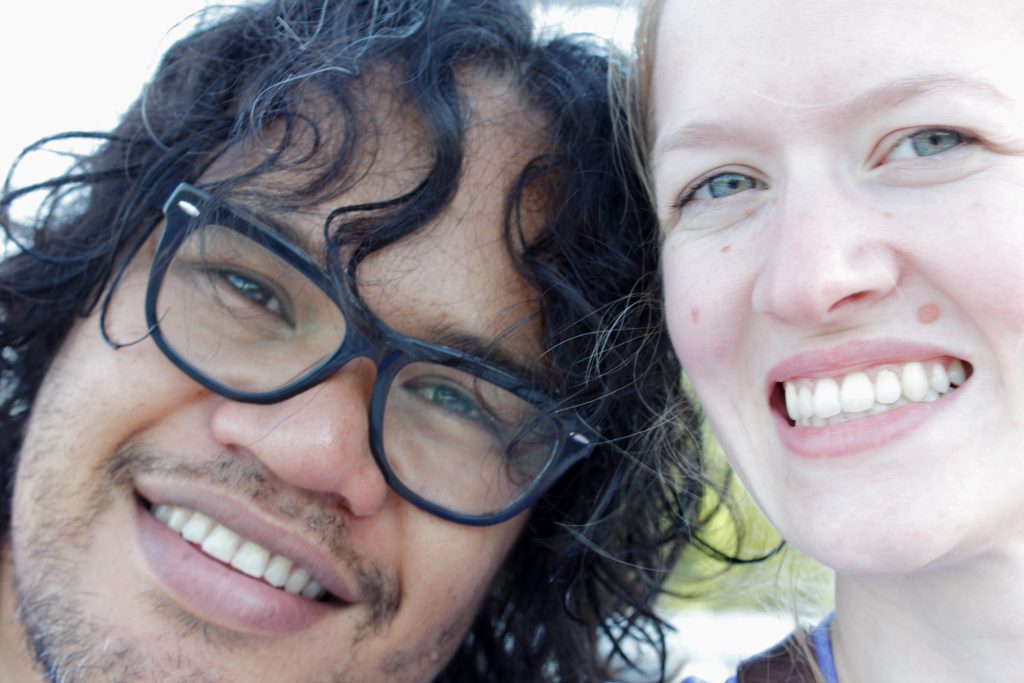 Carry Your Camera Everywhere
This step is essential: every tourist needs to carry his or her own camera, and document every little detail. Take pictures of the buildings, take pictures of the streets, even take pictures of the locals (see what your neighbors have to think about this). A camera will open your eyes to everything around you, you will begin seeing things and people in new ways. You will study the mural painted on the side of a building with new interest, you will notice how the bricks are crumbling on a dilapidated old house, you will wonder how you drove by that lake every day without stopping to notice its beauty.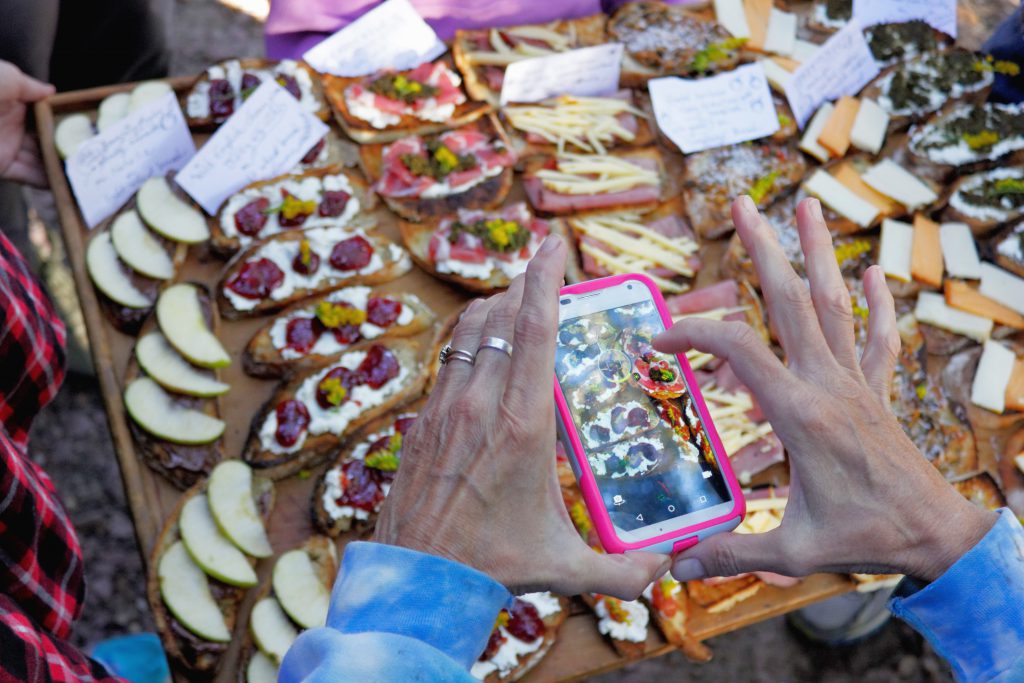 Take pictures like every day is your last day of vacation.
Research Fun Things to Do in Your Town: then do them!
We have a marble museum in our small town. Yes, a museum of marbles. What amazes me is that when I mention that I have visited there, most of the locals around here are shocked: "I have always been curious about that place" they say. Similarly, my husband will go home to Maui for a summer, and not ever swim in the ocean. That sounds like craziness to me, but I think it is just a prime example of the fact that whether you live surrounded by the Pacific or by cornfields we all tend to take where we live for granted. Begin to look around you with new (tourist) eyes, and ask yourself these questions:
Where do people want to go when they visit you?
What is an attraction your hometown is known for?
If you google "fun things to do in ____" what comes up?
Do a little research, and then go do those things! Visit that marble museum, jump in the ocean, go to that fancy little Thai restaurant, walk on a trail…the opportunities are endless!
Notice (and Document) Beautiful Parts of Your Town
Every place in the world has its own brand of beauty, it is up to you to notice it, and celebrate it. Start paying attention to the prettier parts of your town from the college campus to the zinnias blooming in your neighbor's yard. When you happen across something pretty be it a statue in Rome or a stunning flowerbed in Ohio document it! Use that camera, post it up on social media, or just take a moment to really appreciate its beauty. The world is a beautiful place, and we are often too harried to pay attention!
Notice (And, yes, document) the Oddities in Your Town
My town is full of rather odd and quirky things. Once I started really looking around, I was amazed by the many strange items, sights, and locales surrounding me. The tire minions on my daily walk to work, the weird animal farm (with metal animals) on the outskirts of town, and the abandoned old skating rink. Chuckle about everything that is unique about where you live.

Sample the food scene 
Every place has its own food unique to that region. Here in Nebraska, we are very proud of our Runzas. I know so many Midwesterners who make a point to stop at Runza every time they are back in town. We also live just two blocks away from an incredible Mexican restaurant. Despite the fact that there were already about four Mexican restaurants in here when this one moved in, it has dominated the market ever since.
Every time we travel we make it a goal to eat only at places we don't have in Nebraska. Sampling the food is such a major part of travel, so seek out a few new restaurants in your town.
Be Grateful for Where You Live
I am looking forward to the day in the future when hubs will have graduated, and we will be moving to another town. I started going to college here six years ago, and I am ready to try someplace new. However, even as I do look forward to moving, I am reminded of the fact that I will miss so many of the people and places here I have come to rely on. Sure, I do wish we had a nicer variety of grocery stores (I would love to have an Aldi's, Trader Joe's and Whole foods closer than an hour away!), but I am going to miss living so close to so many other necessities:  the post office, coffee shop, bank, Mexican restaurant, car repair shop, and many other life staples are all just a five minute walk from our apartment. We see people we know whenever we set foot outside our door. We have family here, and many people we can rely on. I will miss this place, and I am working on being more grateful in the day-to-day so I can enjoy my time here to the fullest.
If I was to visit your town, what is something you would recommend I see, do or eat?