As a child, I filled old baking soda tins with bachelor buttons and peddled them from our front lawn. I had already cornered the market on lemonade, and decided to branch out selling the brightly-colored flowers my Mom grew in her garden.
I have always loved flowers: from selling them from my lemonade stand as a kid, to covering my car with flower stickers as a freshman in college, to countless plays and dance recitals where I would carry home a bouquet that my family or friends brought me after the performance—flowers hold a dear place in my heart.
Flowers, to me, are celebratory: a standing ovation, a warm hug, a tangible enticement towards joy.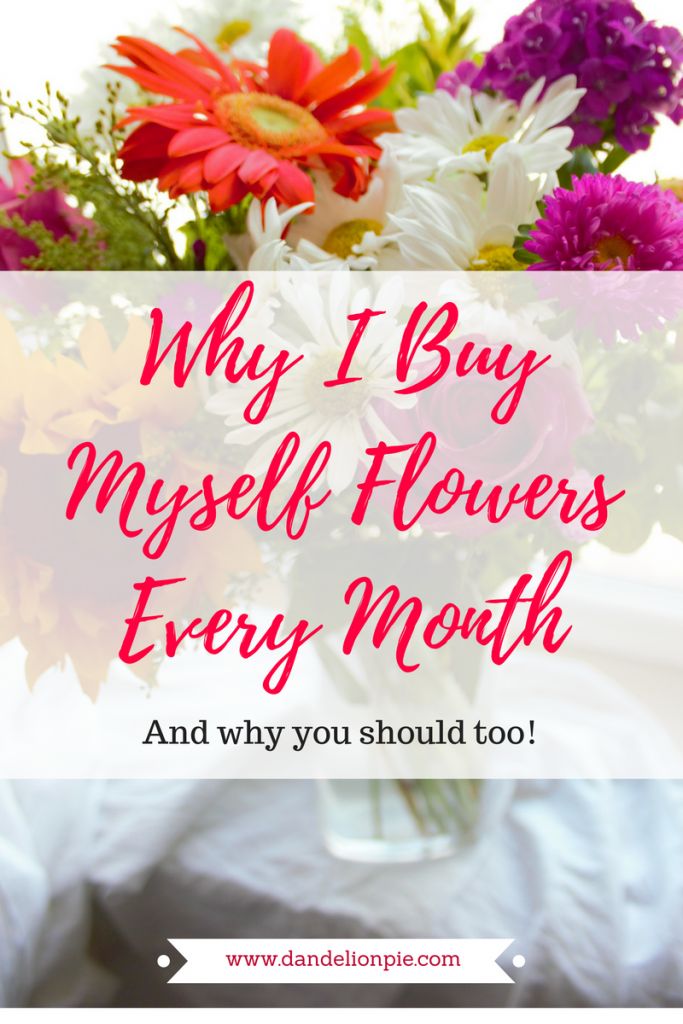 In the past few months, every time I have gone to the grocery store, I have found myself longing for a bouquet of flowers. In the summertime, I can generally scrounge some wildflowers or even some pretty grasses to decorate my home on the cheap, but once the cooler weather hit I missed the pretty foliage.
I would be pushing my cart filled with grocery items, and I would linger in front of the freshly cut blooms.
Invariably, the tightwad in me would wheel the cart around with steely determination turn my back on the item that we didn't need.
Flowers, I knew, were a waste of money. They would bloom for a while, and then die. And that $5 or $10 of hard-won money would perish with them. I knew they weren't a good investment for newlyweds who were trying to count every penny: they wouldn't keep us fed, or pay off our student loans.
Yet I wanted them all the same.
I wanted them in an irrational way. I couldn't reason myself out of not wanting them, and I felt like I was snubbing a small part of me every time I turned away from the flower section. It wasn't that I couldn't afford them, as much as I chose not to. I couldn't completely understand or logic out why they would make me so happy, so I ignored the yearning for fresh flowers completely and filled my cart with items that we truly did need instead.
Then a few months ago, I told hubby that I was going to buy some flowers out of my fun money: "aren't they for the house?" he asked "buy them out of the grocery money! Treat yourself!". That was just encouragement I needed.
I strode into that grocery store, studied the blooms, and rashly grabbed a bouquet of flowers and put it on my cart before I could change my mind. The money-pincher in my head chastised me for spending $5 on a little bouquet, but I didn't listen.
When I got home, after putting away all the groceries, I pulled out all my vases from my wedding, dusted them off, and divided the bouquet among them. I placed one vase on our table, another in our living room, and a third in our bedroom.
That little bouquet of flowers lasted for two weeks. When the flowers began to wilt I, once again, went to the grocery store to find a completely different assortment of carnations. This time, I grabbed the pale pink blooms.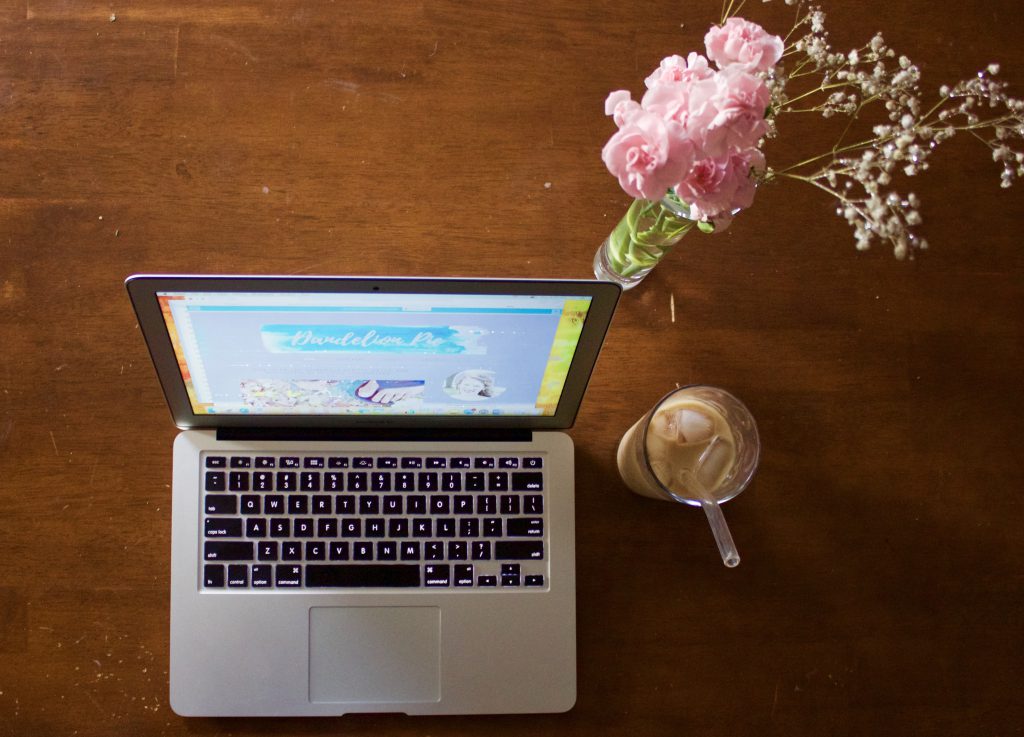 This small treat has given me so much joy. Always having fresh flowers in the house has given me such a boost as the days have grown shorter, and the weather colder.
I purchase two bouquets of flowers for myself a month: just a little over $10 a month with tax. The budgeter in me quickly figures that we are spending over $120 a year on something incredibly perishable, and yet I allow myself to buy them all the same.
I buy the flowers because they give me a big return on my investment: even if that return is intangible.
They have made me realize that self-care is worth a bit of an investment, even if it is only $10 a month, and that a bouquet of flowers nourishes me just as much as a bag of apples or a loaf of bread.
Is there something you splurge on just because it brings you joy? Share below!