Baby boy is six weeks old!
The last few weeks have gone by so fast! Gideon is such a blessing. He is honestly such a chill little dude. Even in the hospital, everyone remarked over how relaxed he was, and that has continued. He slept constantly for the first two weeks, only waking to eat, and then instantly fell back to sleep. We had so much time on our hands!
The sleep deprivation was really tough at first (before we switched to co-sleeping), but other than that, this dude has been such a joy! He only fusses when he is hungry, or in some form of discomfort, and quiets down as soon as his need is met. We haven't had a fussy night with him yet. The nurses laughed at him in the hospital, because they took his heart rate, and it was 103 (which is low), and then changed him and he got upset about getting his diaper changed, and they took his heart rate again right afterwards and it was 107 (still low). They remarked at what a relaxed little guy he was.
This post may contain affiliate links.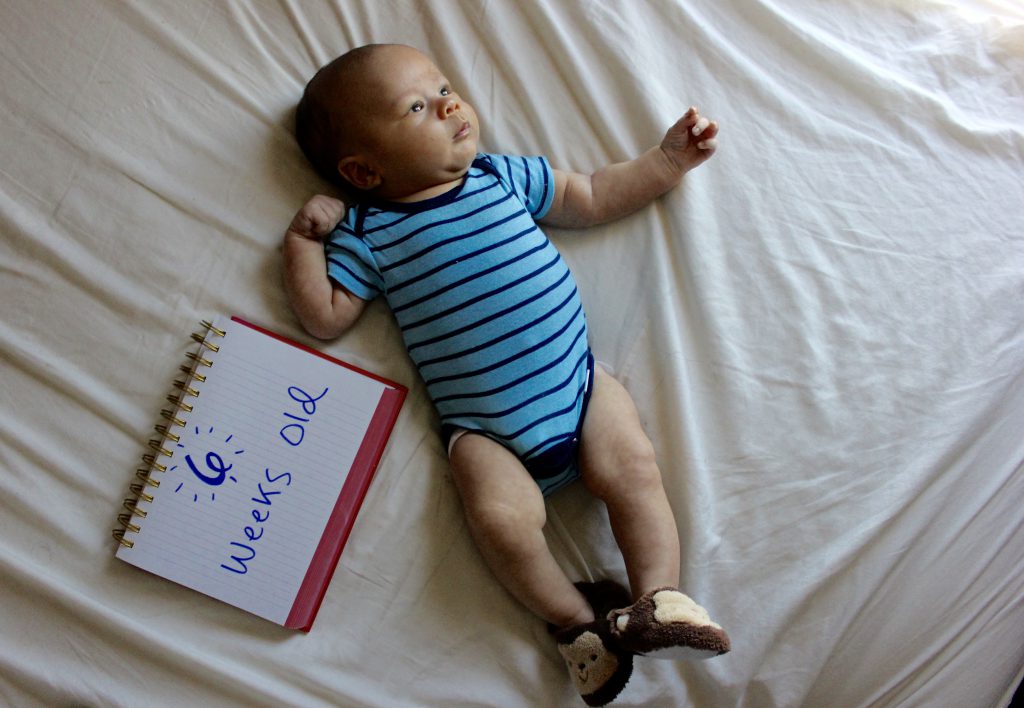 This has held true to now– he got his first cold this week, and we've had to use the Nose Frida a lot to keep his little airways clear. He hates getting his nose cleaned out, and cries piteously while we are doing it, but then as soon as we stop, he stops cryning and stares up at us with those wise eyes. Fingers crossed that his easy-going personality continues! I think he has made it easy on his mama, since she was recovering from her C-section. But that's my own personal theory. 😉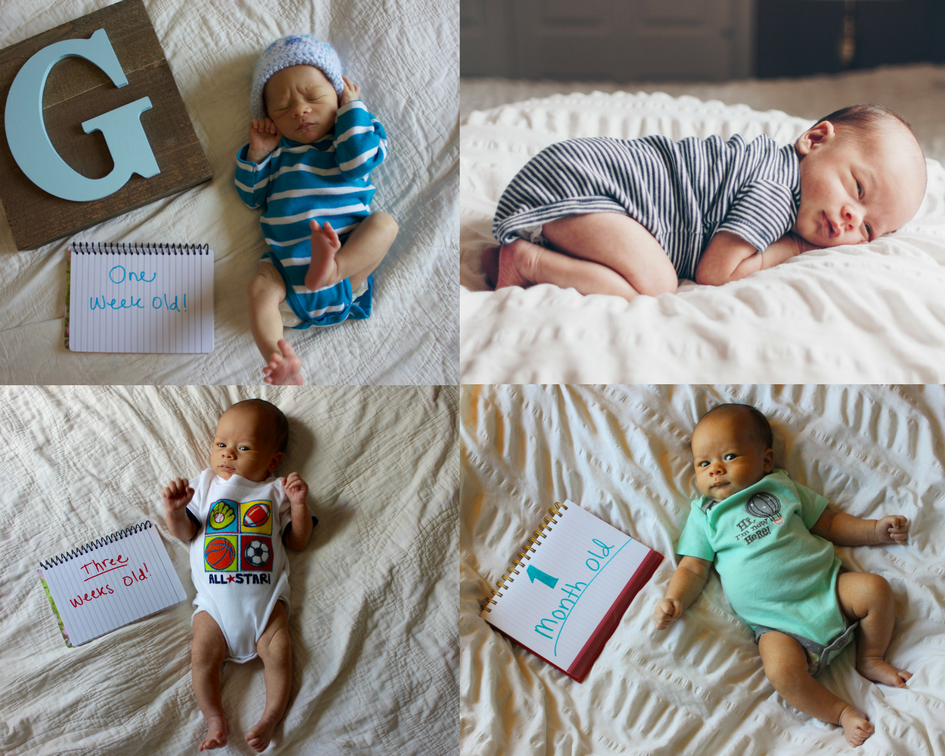 My heart honestly hurts a little looking at these pictures, because Gideon has already changed so very much! He was such a tiny, wise little fellow when he was born, and now he is a chubby smiley little guy! How quickly he has changed is absolutely crazy, and I know he will just continue to change that quickly for the next year! I'm focusing on soaking up every minute with him, and keeping my camera handy!
He definitely has started showing us his sense of humor! Saia and I were talking, the other day, about how his forehead wrinkles have gone away since he has gotten more filled out. Saia was playing with him by wrinkling up his forehead and talking to him, and G was watching him so closely. Then, all of a sudden, G wrinkled up his forehead and then smiled really big and chuckled! He was definitely mimicking Saia, and then laughing at his own joke! It was so funny!
He is such a wise little dude, and is constantly cracking me up with his facial expressions. My favorite Gideon faces are: his suspicious look, his smile (with his eyes squinty, and his mouth wide open), and his "ice" look.
Breastfeeding has been one of the sweetest experiences ever. He always holds my finger while he is nursing, and it is so sweet! He is a very eager little eater, and the way he eats is incredibly boyish. Having a little baby boy, is such a delight!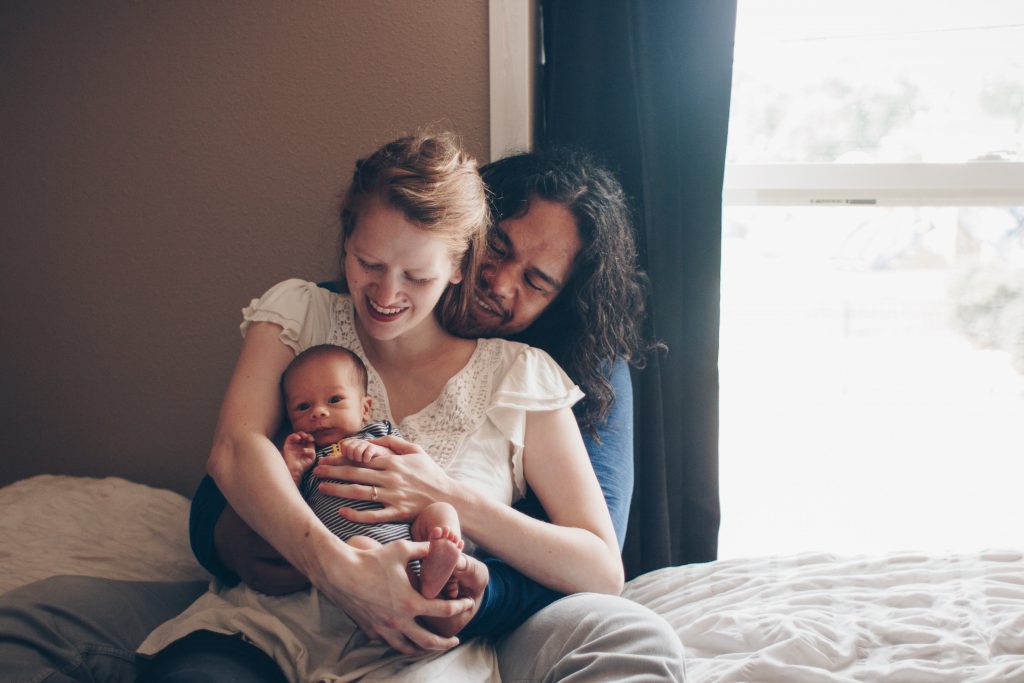 Age: 6 weeks
Weight: 11 pounds, 1 ounce.
Nicknames: When we named G, I wondered what nickname we could use. I dearly love nicknames, and the name "Gideon" isn't very nicknamable. I figured nicknames would just naturally develop, and they sure have! We call him Baby Bear, Giddy-boy, Giddy, Baby Boy, and Chubs.
Clothing size: Still in Newborn clothing
Diaper size: We just switched to size 1 diapers this week!
Firsts: I made you laugh yesterday. You were making all your little baby noises, and you made a little high pitched squeal. I squealed too, and you looked at me with those big brown eyes and chuckled! You caught your first cold this week. Your Papa caught a cold, and a few days went by, and we were hoping you wouldn't catch it. But, sure enough, you started sniffling in the middle of the night. I hate seeing you sick, Bubba. We've been snuggling extra, using a humidifier, and keeping your little nose all cleaned out. You are still trying so hard to be a happy boy, but I can tell you don't feel good. Hopefully you will feel better soon. We went to church for the first time this past week, too, and it was fun introducing Gideon to everyone there!
Who he's met: We have had SO many visitors in the last month and a half! G has met a ton of my family, and a bunch of friends.
Sleeping: I was extremely sleep-deprived up until we switched to co-sleeping, and ever since then everything has gone so much smoother. Gideon really has been a pretty good sleeper–he usually wakes up at midnight, 3 am, and 6 am to eat. That has held true for quite some time now. He usually falls asleep as soon as he is done nursing. There have been a few nights here or there where he has been more awake at night, but we've never had an issue with him crying through the night yet (knock on wood) which is a blessing.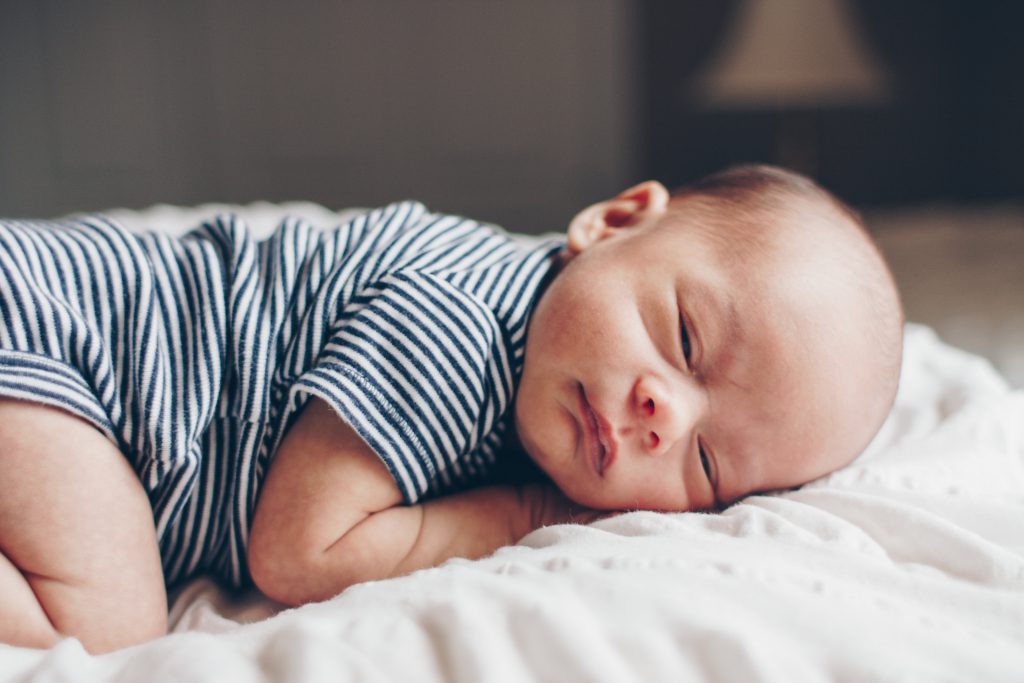 Feeding: As I mentioned before, he is a great feeder! I have no idea how many times he feeds a day–but it is A LOT. He used to eat about every 2.5-3 hours in the first few weeks, but now there are times when he eats every 20 mins. Which is probably how he is almost doubled his birth weight in the first six weeks (which usually doesn't happen until anywhere from 3-6 months), and has been gaining almost a pound a week. Whew. No wonder I've been so hungry! Ha ha!
Character: He seems to be a fairly relaxed little guy, with a sense of humor, and a great smile! I can't wait for more of his personality to shine through in the coming months.
What he likes: He loves sleeping on mama after nursing (specifically using her chest as his pillow), he loves when Papa gives him baby massages, he loves riding in the car and going on walks, and he dearly loves to eat. He loves pushing up with his legs. His little legs are really strong (I felt how strong they were when he was kicking my ribs when I was pregnant, ouch!), and he loves pushing himself up into the standing position or even pushing with his legs to move up from my waist to my chest. He would much rather be sitting up or standing to laying down. He wants to be a big boy already! Slow down, baby!
What he doesn't like: He doesn't like getting his nose cleaned out, being set down for very long, and he gets mad sometimes when he is trying to fill his diaper.
Don't want to forget: His expressions when he is falling asleep–his eyes dart all over the place, he is constantly changing his expressions from smiling to frowning and back again, and his eyes are fluttering shut. Also, how it felt to see him smile for the first time.
Things I'm looking forward to: Seeing him laugh and smile more often in the upcoming months, introducing him to more family and friends who haven't met him yet, dressing him up for his first halloween, taking him to his first wedding (you better believe I'm buying him a baby suit!).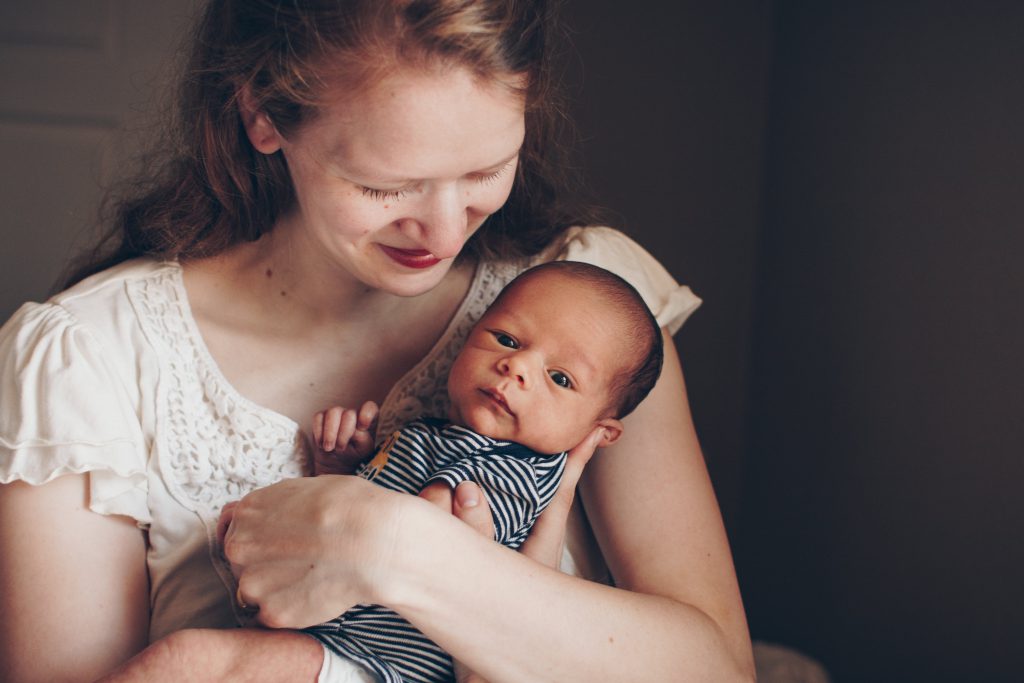 How's Mama? I'm now past the magical six-week-mark! My marriage is still strong, I've started getting out of the house a few days a week, I manage to shower most days of the week, the baby blues are beginning to recede, laundry and meals are beginning to get done, and while house work is still at a stand still–I am hopefully that it will start getting caught up soon. This journey has been a lot harder than I anticipated, but I am starting to feel the ground beneath my feet again.
How's Papa? Hubs is putting in a lot of hours at work, and coming home and putting in a lot of hours as Papa to Gideon. It is so much fun to see the two of them together! I just feel so incredibly grateful for these two.
What are you looking forward to right now?