Autumn smells like cinnamon rolls, new pencils, and pumpkin pie.
Fall is officially here. Time to clean up the garden, pull out the sweaters, and swap out the iced coffee for hot.
This short season gets a bad rap sometimes. In Nebraska, we collectively mourn the end of summer, because we are dreading the return of ice, snow, and long days inside. We dread the impending winter so much, that sometimes we forget about the little season sandwiched between the golden days of summer and the icy days of winter. A few months that bursts with beauty: fall.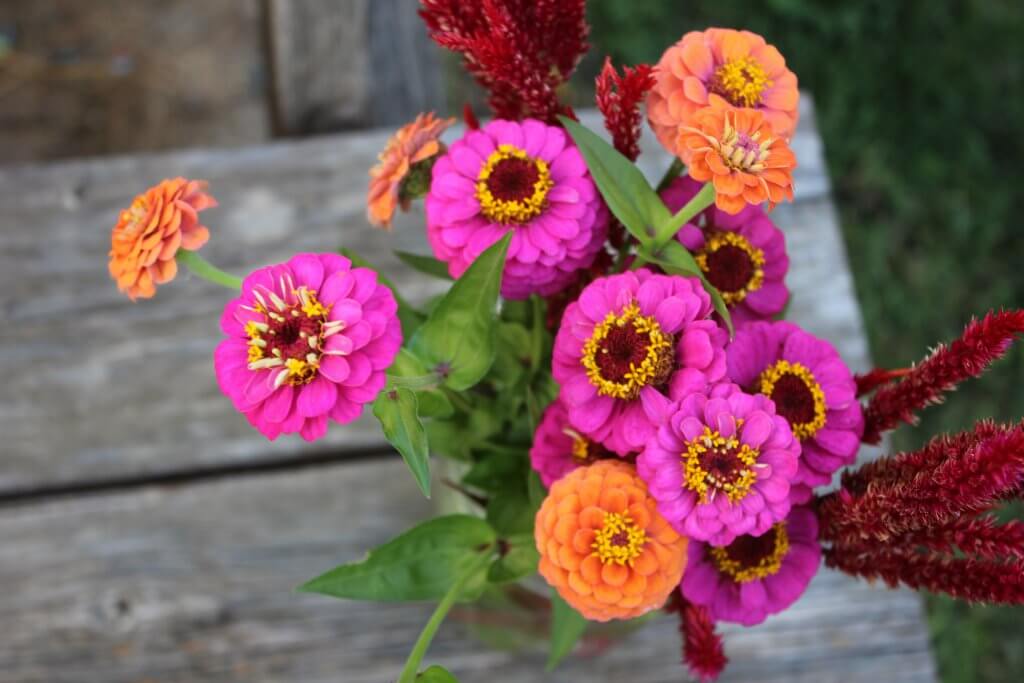 While I am dreading a long winter cooped up inside with a toddler (if you have any hints on how to keep him occupied, I am all ears!), I am planning on squeezing every last bit of enjoyment out of every warm day we have left. I've never followed a seasonal bucket list before, but I decided that this is the perfect year to do it. If I don't plan for fun, then it doesn't happen.
Case in point: we went to the lake this week with my Mom, brother, and two nieces. As we watched my one-year-old sort sand and my nieces splash in the water, I wondered aloud why we don't do these things more often.
This summer, for instance, we went to the pool one time. Never went to an outdoor concert. Rushed through the farmer's market once. All the things I hoped to do to enjoy summer just got pushed to the back of my mind. We went on lots of walks, and worked really hard, but didn't make a lot of time for family activities.
I don't want to do that anymore. I want to live with intention. I want to fill every season with fun memories. Gideon is already growing up, and I want him to have fond memories of his childhood.
From now on, I want to make a list, every season, of what we will do for fun as a family. In the autumn we can bake pies and make crafts out of leaves, in the winter we can go on a Christmas light tour of our town–driving around with mugs of hot chocolate to admire the lights. In the spring  we can go to an Easter egg hunt, and pick wildflowers. And the summer–we have to make it to the pool more than once.
If we don't plan fun, than it is not going to happen. That's where a bucket list comes in. I challenge you to create a bucket list filled with all the things you wish you could do, but never put on the calendar. Let's enjoy this season with intention!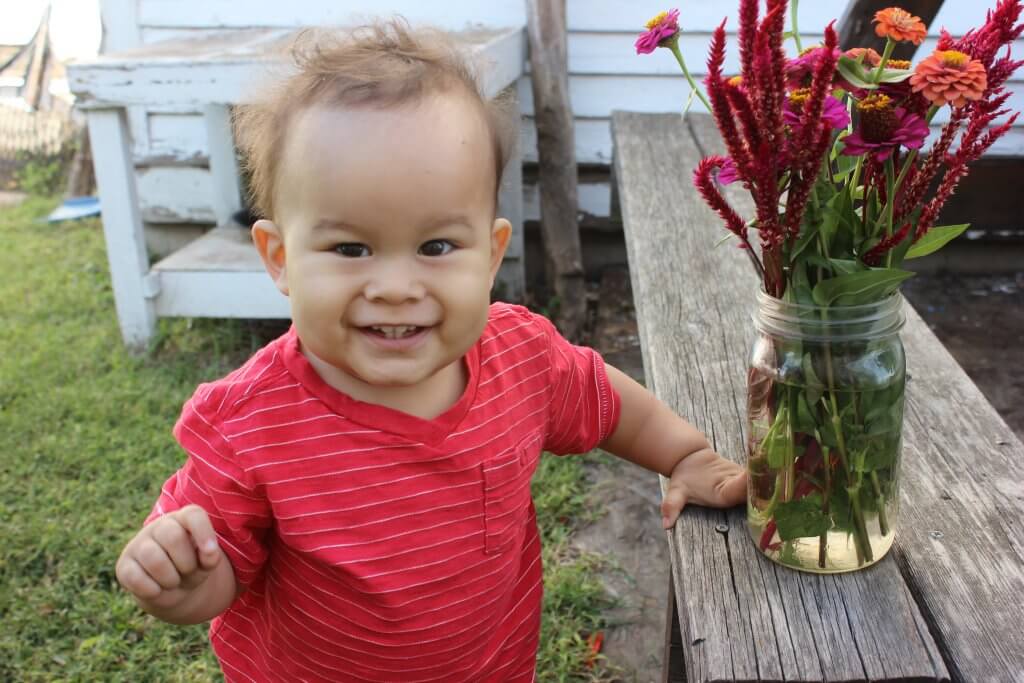 To help us all put a bit of fun back into our autumn, I created a fall bucket list, and I made it into a FREE download for you to enjoy too! I filled my bucket list with all the things I hope to do before winter, but I am including a blank version so that you can write in your own items, because everyone's bucket list will look a little different! You could even sit down with your family, and brainstorm together!
Let's make this the best fall yet.
Autumn Bucket List
Here are a few ideas for your bucket list!
Visit a pumpkin patch or an orchard
Create a seasonal drink at home and taste it or try a new seasonal Starbucks drink
Bake something pumpkin-y like these Pumpkin Donuts or Better-Than-A-Latte Pumpkin Spice Muffins
Watch a movie that takes place in the fall
Go on a walk and pick up leaves
Make a craft out of leaves
Buy or make a fall wreath for your door
Make soup or cinnamon rolls or both
Attend an outdoor sporting event–a high school football game, perhaps!
Invite someone you don't know very well over for a meal or meet up for coffee
Carve pumpkins
Take a picture of the fall every day or join Everyday Eyecandy's Instagram photo challenge
Make family costumes for Halloween
Decorate your home for fall
Can some garden produce
Juice a bunch of watermelons, and keep the juice in your freezer to enjoy in the winter
Knit something
Crochet something
Sew something
Declutter your summer wardrobe, and then buy a few new pieces for winter
Pick a bouquet of autumn foliage, and put it on your table
Wear only autumn colors for a month
The Free Printable
I have two versions of the Autumn Bucket List available to you–one that is already filled out, and one that is blank for you write in your own goals!
The Stroller Mom's Autumn Bucket List
The Customizable Autumn Bucket List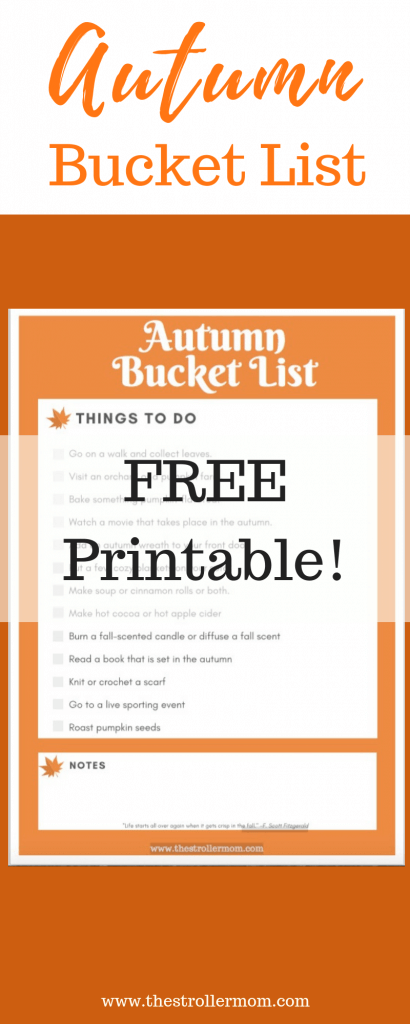 What is one thing you do every fall with your family? Or one thing you would like to do this fall?