Disbelief. I can't believe that I am 37 weeks pregnant already. I can't believe that I've reached the point where I can actually start watching for signs of labor. I can't believe I'll be holding a newborn in a few weeks, and that my VBAC journey will have drawn to a close. It feels so surreal!
With my first baby, I gave birth at 37 weeks and 2 days, and it is so hard to wrap my mind around the fact that I have a baby in my belly that is the size that Gideon was (6 lbs and 2 oz) when he arrived earthside! It is, also, a bit of a mental game to go longer than I've ever been pregnant before. So weird! I am so happy that I have the chance to experience a full-term pregnancy, and let baby come when he/she is ready! I am, also, starting to get a little impatient and ache to just meet this baby!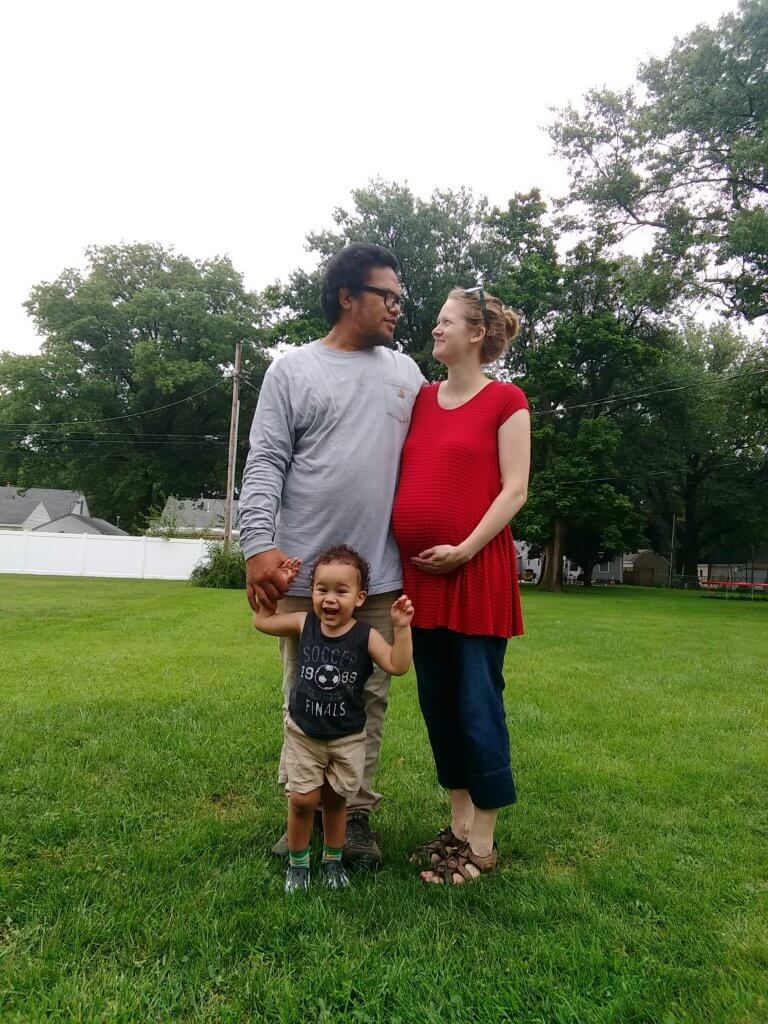 What is baby up to? Practicing inhaling and exhaling amniotic fluid, turning side to side, and packing on the fat! I can't wait to find out how big this baby was! I don't know how big Gideon would have been if he came closer to his due date, he probably would have been around 7.5 lbs if he had been born a few weeks later. So we'll see what this baby's size is!
How are you feeling? Honestly, this week has been just a bit rougher. I, overall, still feel really good: energetic, active, and fairly comfortable! But there are a few symptoms popping up that are a bit frustrating some days. Namely, neck tension, headaches, backaches, pelvic pain, insomnia and A LOT of emotions. Ha ha! Again, I feel really good for being this far along, but I am starting to dream of not being pregnant anymore.
How are you sleeping? I have slept great, up until this week. This week, between a persistent headache and neck tension, Gideon waking up frequently, pregnancy insomnia, and a super active baby in-utero, sleep has been hard to come by. I never experienced this with Gideon's pregnancy, and I am hoping to sleep better the next few weeks!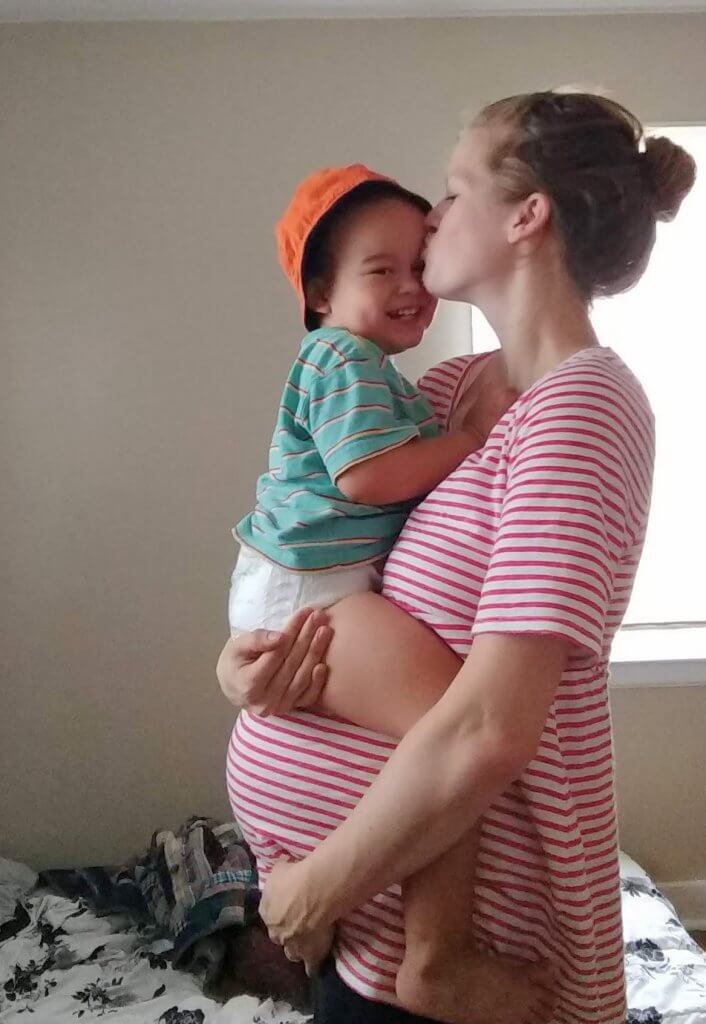 What do you have left to get done? My sister came over this week, and helped me unpack the rest of the boxes in the basement, so we are officially all moved in! Wahoo!! I, also, set up a changing table in Gideon's room, and washed all the newborn clothes to prepare for baby. I, also, discovered that we have quite a few newborn diapers left over from when G was a babe, so we won't need to purchase diapers for awhile which was a fun surprise! I do still have things left on my list including:
Install the carseat (I did install it a few months ago, but then took it out again, because I wanted the space. Now it needs to really get installed!)
Pack hospital bags (or at least make a list of what needs to be packed).
Finish the birth course (we are so close)
Wrap up the rest of my virtual assistant work
Celebrate Gid's and my birthday
Get a prenatal massage to address the neck pain/headache
What are you craving? Ice. All day, every day. In fact, if anyone wants to bring me a few bags of Sonic's chewable ice then you'll be my favorite person forever!
What are your predictions? I predict that baby will come at 40 weeks 4 days pregnant, that it will be girl, and that it will weigh 7 lbs 2 oz.
And, for comparison, here is my 37 Week Bumpdate with Baby #1!
What are your predictions? Boy/girl? Weight? When will he/she arrive? Share them all below!