32 weeks down. 8-10 to go! It is CRAZY to me that we are mere days away from July, and I'll be able to say that next month is baby month! I feel like the further along in pregnancy you get, the more surreal everything becomes. The first trimester lasts a million years (because you feel so gross), the second trimester is over in the blink of an eye (because you–or at least I–feel so good), and the third trimester is a downhill slide that gains momentum and gets faster and faster with every day that is crossed off the calendar.
Just as I've gotten used to being pregnant, the realization hits that pretty soon I will no longer be pregnant, and will instead have a sweet little pink newborn blinking his/her eyes at me.
Restarting the newborn clock (I.E. months without sleep) is a bit nerve-wracking, but I know it goes by fast and pretty soon I will have two toddlers running around, which will be a delight! I cannot wait until the second one is old enough to play with Gideon. It will be so much fun watching them interact! I'm just worried about having a newborn and a toddler, and hoping that I will quickly develop skills to juggle them both.
I decided to switch up my "bump date" format this week! All the questions I used every week were feeling a bit tired, so I just listed out a few new questions for myself to answer. If you have questions, drop them below, and I'll answer them next week!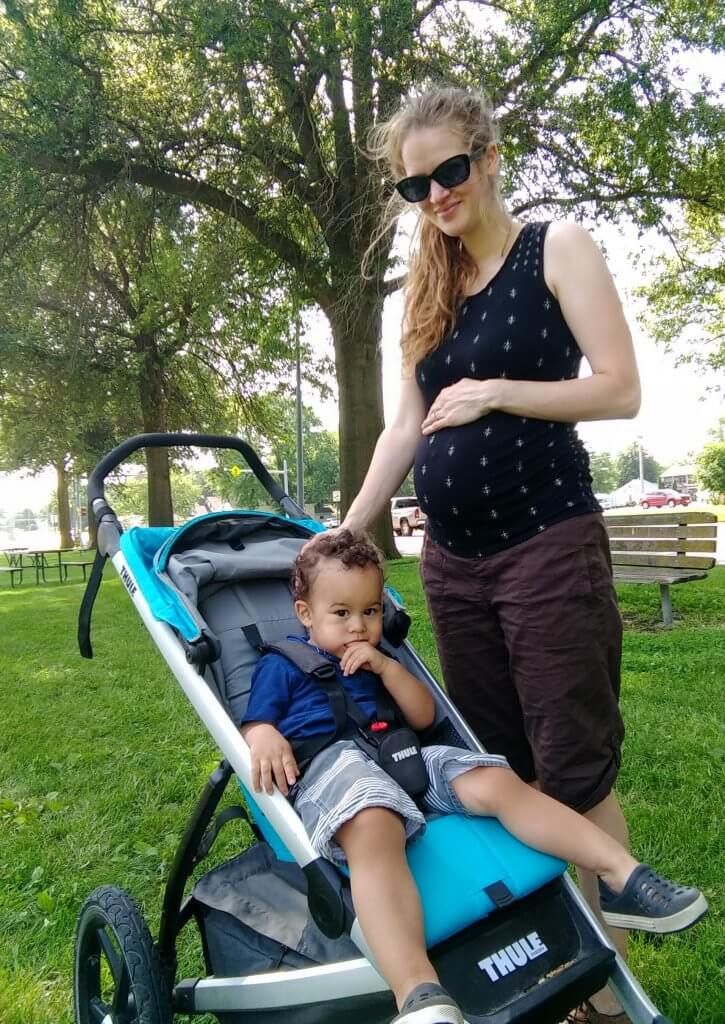 How are you feeling? I am feeling really comfy for being this far along in pregnancy. Honestly, I barely feel pregnant (except for when I am trying to turn over in bed, ha!). I am really grateful that I still feel so energetic, and good this far along! I have very few symptoms, and they are very manageable. I remember feeling so weak and tired when I was around 32 Weeks Pregnant with Gideon, and I think the big change is just that I can be active in this pregnancy. I go on long walks every day, and chase after Gideon the rest of the time, so I am still feeling really strong and fit! Can't wait to birth this baby, though, and get back to running. I really miss it.
How's the VBAC prep going? I really feel like I need to ramp up my preparations, since I am getting so much closer to birth. This week, I've been focusing mostly on moving to our new house, but once we are settled over there I want to really buckle down and focus on prepping my body for labor and delivery. My midwife suggested eating 6 dates a day, and drinking Red Raspberry Leaf Tea starting at 35 weeks, which I will do, and I've been a lot more consistent about taking my supplements (probiotic/vitamin c/garlic to ward off Group Beta Strep, and Vit D and Prenatal), and I've been trying to chug more water and eat better. I still need to get into the chiropractor more consistently, do more exercises such as pelvic rocks and squats to keep baby in an ideal position, and gather any birth supplies I decide on (labor playlist, peanut ball, comfort measures, etc…). I really don't feel prepared yet, but hopefully over the next month, I will get there.
What about the weight gain? So I lost 5-7 lbs in my first trimester, and then in the weeks 22-30 food suddenly sounded AMAZING, and I gained about a pound a week, which kind of scared me. Ha! My weight gain has slowed down a bit, which makes me feel good. I just ate and ate and ate for those two months. I was so hungry in the first trimester, and nothing tasted good, so for food (all foods) to sound good again was just an incredible feeling, but then I was so worried that I was overeating, and gaining too much. I gained about 25 lbs with Gideon, and I really didn't want to gain more than 25-30 this time around either. I'm happy to report that my unquenchable appetite has slowed down a little, and I'm feeling more in control of my eating habits these days. Phew! I think I'm right on track to gain around 25 lbs again.
What have you been craving? This last week, I've craved cake donuts. Which is super weird for me–I don't like most sweats, and will pretty much always choose salty over sweet. But lately, I've been craving cake donuts, ice cream (we've gone to DQ a few times), and peanut butter baked goods (peanut butter cookies, muffins, rice krispie treats, etc…). Early on in the pregnancy, I craved milk, and grapefruit. So odd!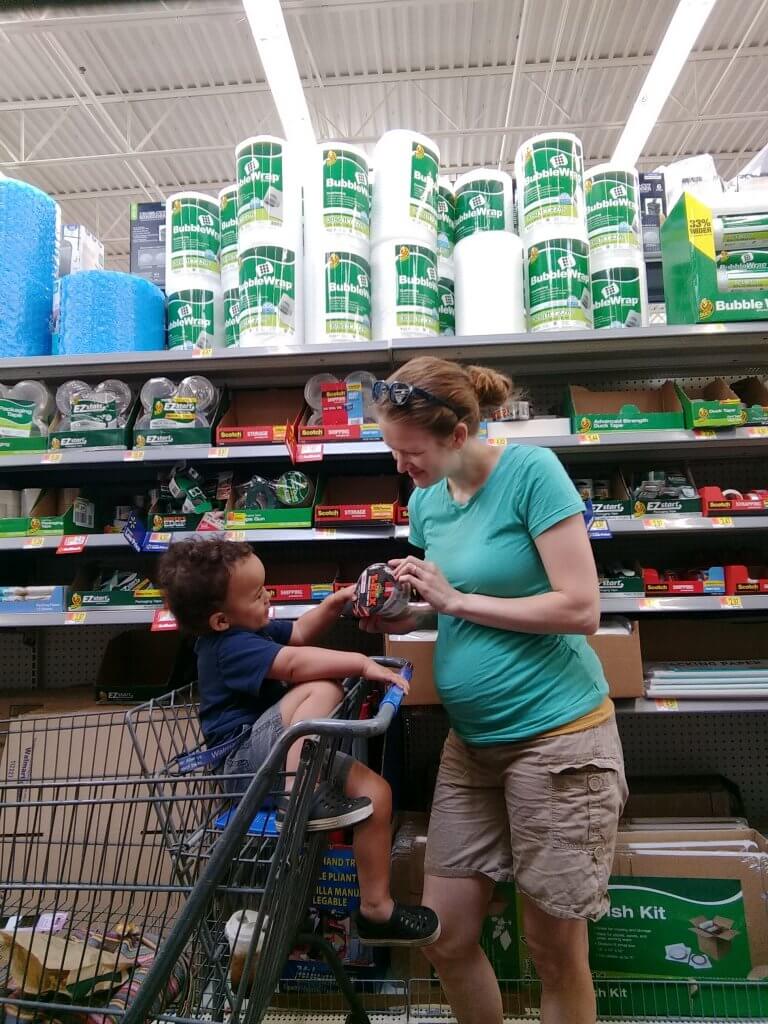 How's the naming process going? I don't know you guys. We've had a girl's first name picked out for months, but I still struggle with it. I love the name, I love its meaning, but I can't figure out a nickname that I love. Just like Gideon's name–it is not easily nick namable, and the nicknames it does have I just am not crazy about. I really do like nicknames (my whole family calls me Bethie), but for whatever reason the names I tend to choose don't come with nicknames that I love. The boy's name is still up in the air, I have a short list I am sorta okay with, but we haven't decided on anything. And middle names? Who knows! Ha!
How's the birth class going? I have been LOVING taking the Mama Natural Birth Course with hubby. It is online, so we just watch an hour or two every week. I can't say that I've learned much (because I am a birth nerd, and read about it all the time), but it has been so great for hubby to learn about birth, and to process through it all with him! And it has been a fun refresher for me. I wish that one of the main ladies in the videos was better in front of the camera (poor gal, just seems super uncomfortable and stiff), but other than that it has been a great resource for us. And watching it almost seems like a little date night?
What are your goals outside of pregnancy? So I've been thinking a lot about what life will look like on the other side of this pregnancy. Pregnancy in of itself is a huge project, and while it has been awesome to experience it again (for the most part), I am already yearning to have this baby earthside, and be able to focus on other things for awhile! I'd really love to run another half-marathon after this baby comes, and I'd love to start a printable business on Etsy.
And, for comparison, here is my 32 Week Bumpdate with Baby #1