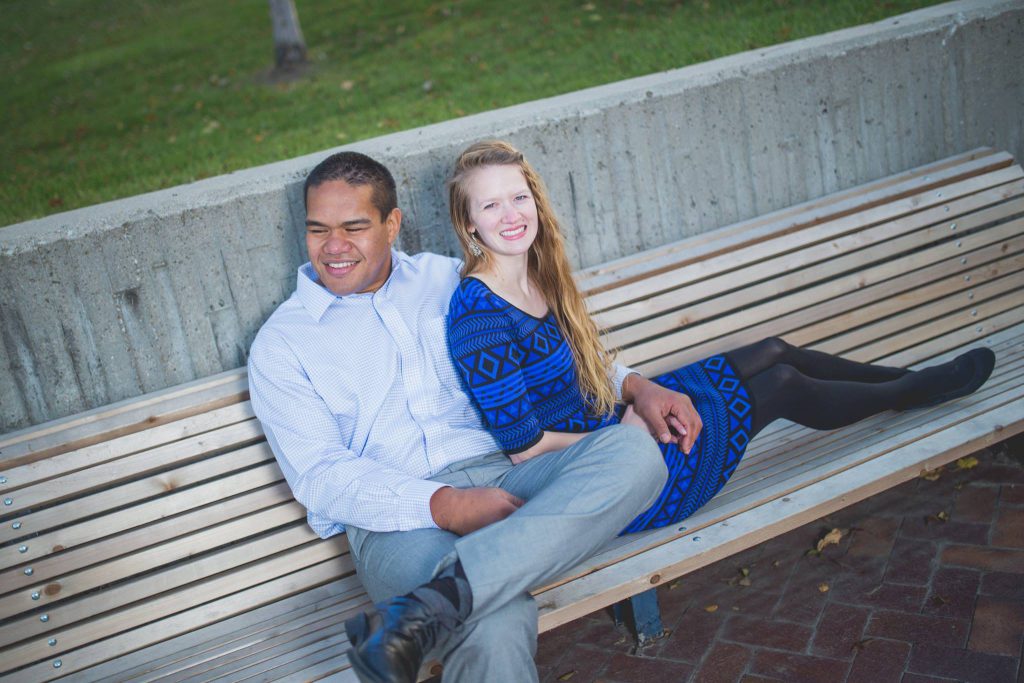 Hey you! I am so glad you are here. I am a twenty-something Midwestern gal creating a natural home from scratch! My perfect day is filled with iced coffee, garage sales, gardening, baking, and maybe a musical or two. I am an ENFP, former homeschooler, book lover, dancer, recovering perfectionist, and a new wife. I am living in rural Nebraska with my Tongan hubby in a cozy loft apartment. I have a BA in Theatre, and am currently working as a virtual assistant, and a stay-at-home mom!
Most of my days consist of adventuring with baby boy Gideon, trying to get myself to go on a run, perfecting my iced coffee recipe, mixing up new recipes with my husband, and going on a walk with my camera in tow.


My arm candy is Saia, my husband of one year. He is from Maui, and I am from Nebraska. We met in a history class room on a small Christian college smack dab in the middle of nowhere. He wooed me in the library, got my phone number under the pretense of studying for a test, and has been my favorite guy ever since.
We have more differences than similarities, but through a mutual love of God, an ability to find the humor in any situation, and a deep-seated goofiness we have worked through every difficulty thrown our way.
Saia just finished up his degree in Music Performance, and is applying to grad schools. His passions are composition, conducting, and wrestling (but maybe not all at the same time).


There is more to married life than boxed meals, maxed-out credit cards, and stressed relationships. I encourage young married women to build a natural home, to love their husbands, and to live a creatively inspired life by sharing resources, tips, and my own personal experiences. I want to empower women to create a grace-filled, natural home like they have always dreamed of (without breaking their budget.)
I would love to connect with you via facebook, pinterest or instagram!
Feel free to contact me at any time with questions, comments or just to say "hey!". I am here for you!